Walking a ramp wearing 6 inch heels and weighty attires isn't a piece of cake. However, female models in Pakistan have a mastered way of doing so and therefore hold an upmarket rank globally.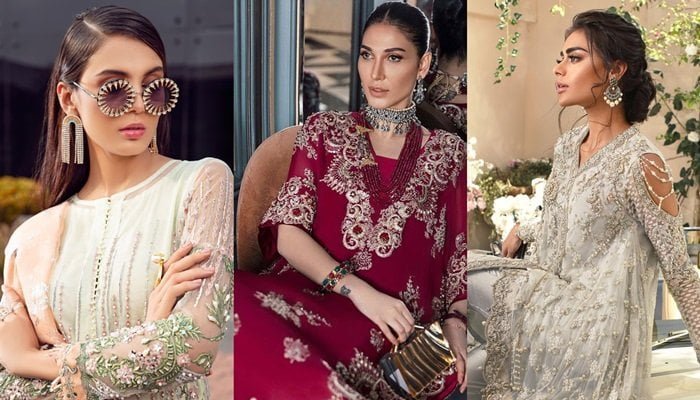 The fashion industry in Pakistan is, no doubt, a lady dominated one. And thanks to the female models in Pakistan, that the bridal customs and traditions of the country are now celebrated all over the globe. The renowned designers and couturiers are always in search of the paramount of the female faces, to represent their mastered collections on ramp. Consequently, female models are in high demand and over the last decade, Pakistan has produced some of the finest models known in the world.
This article contains the top 10 names currently ruling the ramps with their artistic modeling skills.
Top 10 Female Models in Pakistan
1. Abeer Rizwi
Abeer Rizwi was born a model. Owing to her ideal height, gifted features and perfect brunette hair, ramp was an easy catch to the starlet.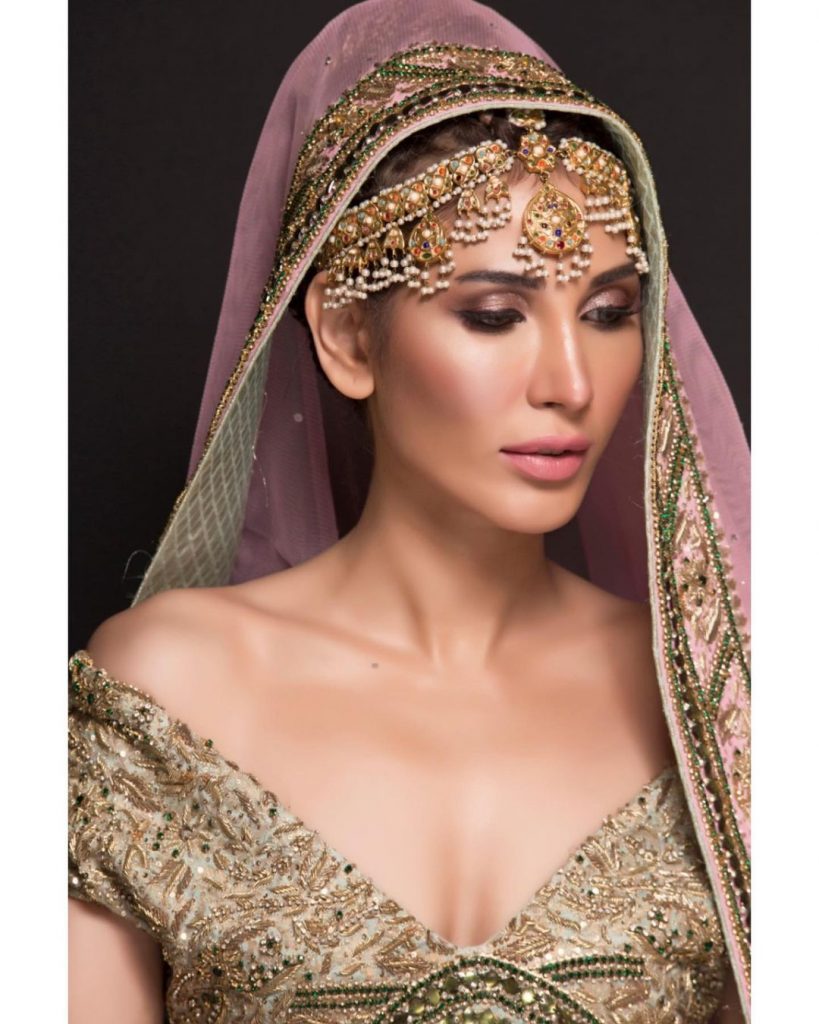 Abeer entered into the world of glamor as a 'Veet' finalist in 2014 and has been ruling the industry since. Abeer has worked with almost every top fashion designer of Pakistan. She has walked ramps of famous fashion shows and has been part of numerous fashion and bridal weeks.
Moreover, being one of the top female models in Pakistan, Abeer also appeared in a movie titled Raasta opposite Sahir Lodhi in 2017. However, the film was not a huge success.
2. Mushk Kaleem
The emerging young model Mushk Kaleem stepped into the world of glitz in 2017, from a Sunsilk shampoo campaign. Her artistic features and natural almond eyes were immediately recognized by the top fashion designers, as she was offered a project straightaway. Thanks to her ability to carry both traditional eastern and edgy contemporary looks with complete ease, that today, Mushk lies among the top female models in Pakistan.
Moreover, Mushk also possesses a 'Lux Style Award' for the 'Best emerging talent' and is looking forward to many similar titles.
3. Hira Shah
Hailing from the city of Hyderabad, Hira Shah now acquires the status of a renowned London-based International model and fashion designer.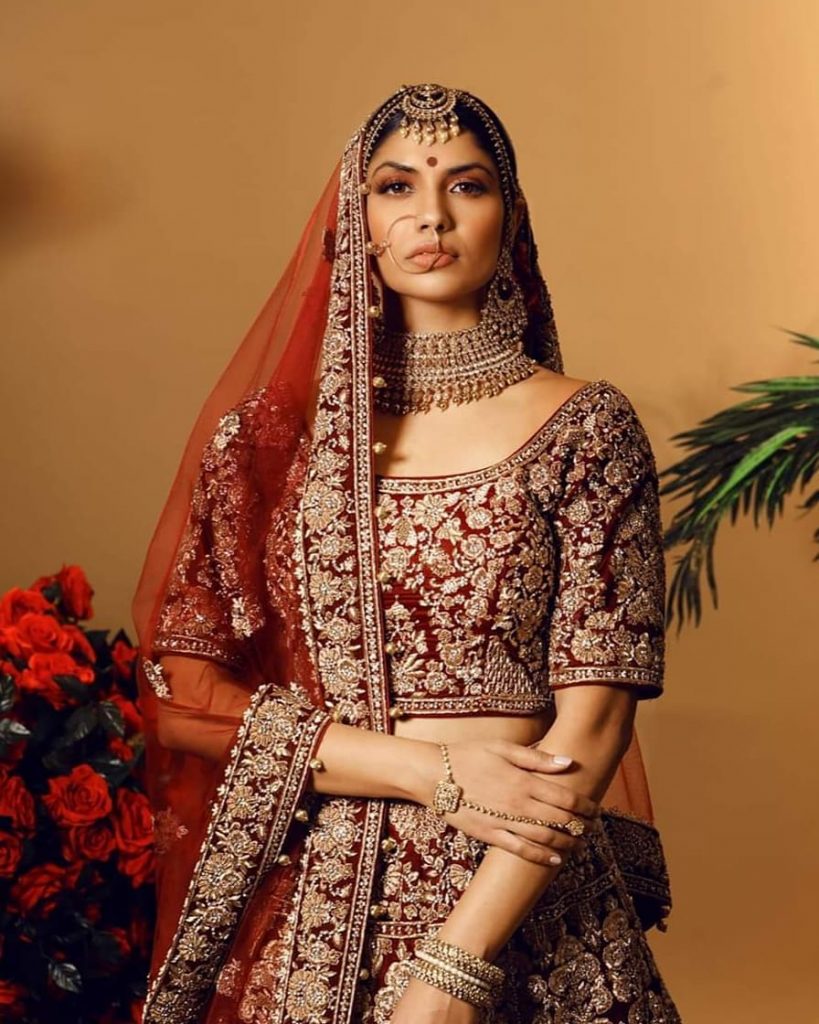 Hira came into spotlight in 2016, when she was nominated as "Best Emerging Talent" at Lux Style Awards, followed with winning the title in 2017. Hira is out of the few models, who did not limit their career to Pakistan only. For her gifted good looks and perfect model height and skills, Hira was offered ramps by many international brands which she accepted gladly.
Additionally, as a fashion designer, she participated in the Muuse's Most Promising Designer competition by Vogue Talents and Vogue Italia in 2011 and 2012. Her work has been published in magazines including Vogue Italia, Asiana Magazine, Khush Magazine, Asian Bride Magazine, Syn, Slave and Defuse Magazine to name a few.
4. Zara Abid
The late Zara Abid is a must include, when talking about the best female models in Pakistan. Zara started her modeling career at a very early age and was known for her tall height and tanned complexion. The actress bagged many styling awards at various events, including the "Best female model award" at 'hum Style Awards 2020." She was also named in the "Top 100 People" list by 'Hello Magazine' Pakistan edition.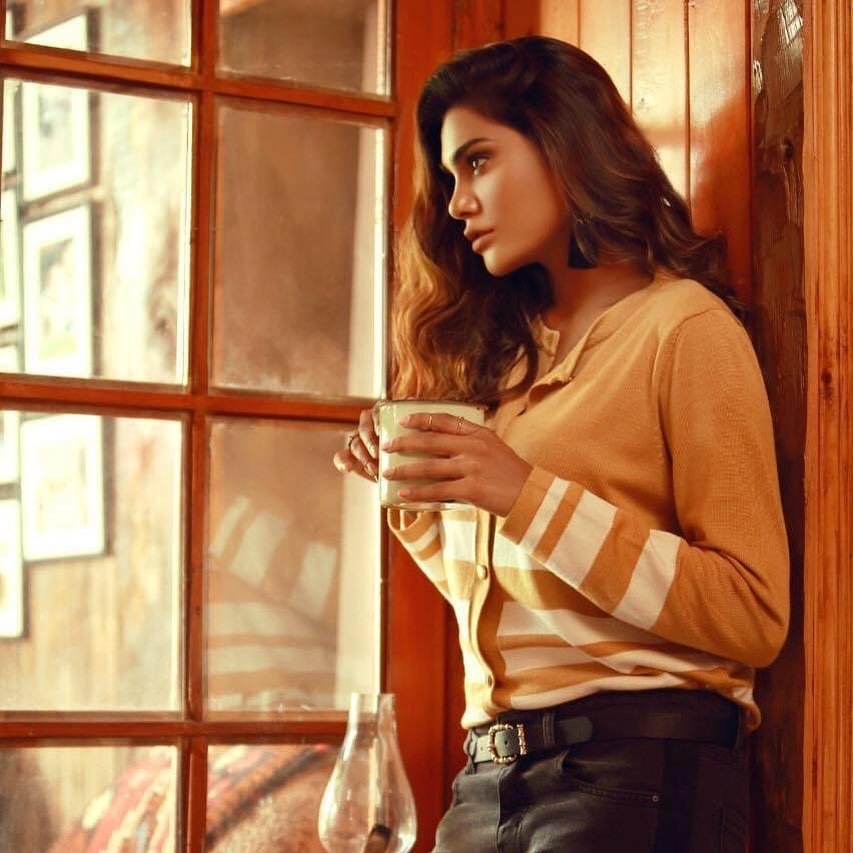 However, Zara was among the unfortunate passengers of PIA's place crash, as she demised from the world on 22nd may 2020. She was said to be returning to Karachi after attending her uncle's funeral in Lahore.
5. Nadia Hussain
The model turned actress Nadia Hussain is a preeminent name in both fashion and entertainment industry. The starlet started her acting career at the age of 19 and was the only Pakistani model to have been chosen by 'Rizwan Beyg' for the Sarajevo Fashion Week.
Nadia, after serving the ramp with her tall height and complimentary looks, switched to entertainment industry. Jalan, Kitni Girhain Baki Hain, Ladies Park and Manay Na Yeh Dil are among her famous drama serials.
Furthermore, the starlet also owns a salon in Karachi and has her own clothing line titled Fetish, hence, the multi-talented of female models in Pakistan.
Read More: Top 10 male models in Pakistan in 2020
6. Sadaf Kanwal
Representing the younger and fresher generation of models, Sadaf Kanwal made waves in the fashion world in a tremendously short period of time. Sadaf has done modeling for countless top fashion designers and designer brands of Pakistan including Sheep, Khaadi, Sapphire, Maria B, Shariq Textile and Umsha by Uzma Babar to name a few. Furthermore, she regularly appears in fashion shows and on the covers of many popular fashion magazines such as Sunday Plus, SHE, Good Times, Visage, Paparazzi etc.
Sadaf has garnered multiple awards and nominations so far, being the 3 times 'Lux Style Award' winner for 'Best Female Model'.
Other than modelling, Sadaf has also appeared in numerous TV shows, including a 2017's big screen Balu Mahi.
In 2020, Sadaf married the co-actor Shehroz Sabswari, for which the duo was criticized severely.
7. Nooray Bhatti
Regarded as one of the top models in Pakistan, the acclaimed Nooray Bhatti is an old-stager in the world of glamor. With her invincible hard work, Nooray has now established herself as a leading model of Pakistani fashion industry and has been nominated four times for 'Best Female Model'.
Bhatti started her career in 2003 with her first photo shoot by Khawar Riaz, who pushed her into the industry. The talent was right away acknowledged as she was called in by many big names.
Nooray has modeled for Fahad Hussayn, Rizwan Beyg, Umar Sayeed, Nilofer Shahid, Deepak Perwani, Karma, Maria B, Amir Adnan and many others. Besides, she regularly appears on PFDC Sunsilk Fashion Week and Pakistan Fashion Week.
8. Ayyan Ali
Pakistani model and singer Ayyan Ali started her modeling career at the age of sixteen, in 2010 and won the Best Emerging Talent same year. With her innocent features and artistic walking, Ayyan was hired as central model by many foremost designers, including HSY, Gul Ahmed and Karma etc.
Ayyan is a 9 Best female award winner, of different forums, including 4 'Pakistani media awards' and one 'Miss Calvin Klein beauty' award.
In 2015, Ayyan was arrested in the case of money laundering, which ruined her emerging career. However, after 5 years in 2020, Ayyan has made her comeback into the world of showbiz.
9. Rabia Butt
28-year-old Rabia Butt, who hails from Lahore lies among the topnotch female models in Pakistan. She's been in the industry since 2008 and has been nominated for the Best Female Model award consecutively in 2009, 2010, 2012, 2014, 2016 and 2017, followed with winning two "Lux Style Awards" for Best female model. She has worked with all the leading brands of Pakistan, such as Khaadi, ÉLAN and Sapphire.
Apart from modeling, Rabia has also depicted pivotal roles in several drama serials, including the crucially celebrated period drama Aangan and Yeh Dil mera.
10. Sunita Marshal
Model turned actress Sunita Marshal, lies among the leading veteran models. As a model Marshall has extensive career and has been nominated for several awards including Lux Style Award and Hum Award for 'Best Female Model'.
Sunita is known for her character in ARY digital's political drama Mera Saeen and Mera Saeen 2.
Read More: Turkish drama Yunus Emre set to air on PTV Home