Another Ertugrul Ghazi star Hande Subasi bikini pictures on Instagram has made her the target of Pakistani fans who criticized the actress over her dressing choice.
The Turkish actress Hande Subasi is known for her role of Aykiz in the drama serial Dirilis Ertugrul and has garnered a huge fan from Pakistan alongside other stars of the hit show.
Read more: Ertugrul Ghazi star Burcu Kiratli bikini video upsetting Pakistani fans.
Hande Subasi has a bunch of bikini pictures on her Instagram account while enjoying time at the beach but that didn't sit well with her Pakistani audience who made it their job to troll the actress in the comment section.
Hande Subasi Bikini Pictures
These are just some of the comments from these pictures and as you can tell, Pakistani fans are not happy with the actress and most of them just have one question:
Are you Muslim?
Another comment stated (ignore the grammatical errors as the comment has been written without alteration):
When the consciousness was felt in human then they started to wearing clothing. So why you're going to be half nude and what's going to prove to human's consciousness in this century.
However, some of the pictures uploaded by the actress were completely acceptable considering she lives in a secular country with a different culture and way of life but still managed to receive criticism from Pakistani fans who apparently want Turkish women to dress as is they were in Pakistan.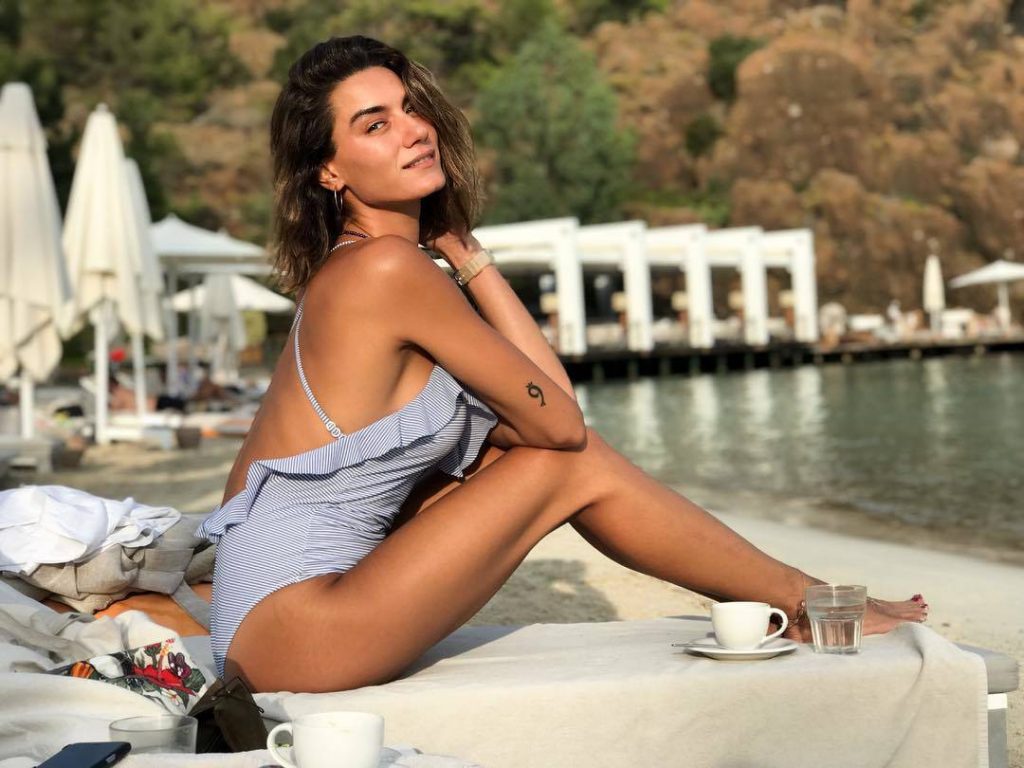 Is Hande Subasi Muslim? – That seems to be the question on everyone's mind because for some reason, Pakistani fans want to know about the piece of information about her.
However, one person dropped by the comment section to say, "Istafirullah Ayekiz" and the person actually referred to her by her character maybe failing to realize that was just a role and not who she really is in real life.
Pictures weren't the only thing that seemed to get attention from Pakistani fans as they dug deep into the Instagram account and found their way to some old bikini videos uploaded by Hande Subasi.
Hande Subasi Bikini Videos
How can we skip a classic comment such as, "Apki bashrmi ki koi hd h yani" which was left by Mr Muqaddas Mughal who seemed to have some genuine concern but failed to mention the reason and how her dressing affects him.
Hande Subasi Instagram Bikini Pictures