Pakistani actress Hania Aamir has taken to social media and responded to her ex-boyfriend Asim Azhar in a cryptic tweet after her viral video controversy that has been in the headlines for the past few days, especially after the live session where a man masturbated and ejaculated to Hania Aamir's picture.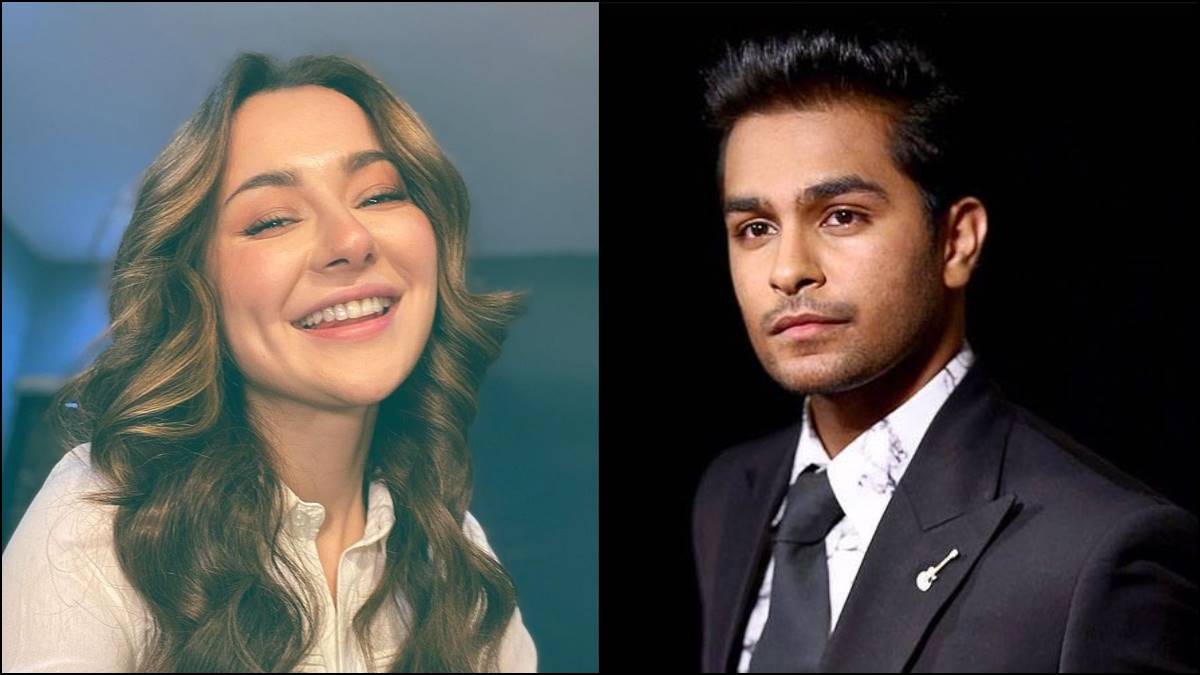 The actress took to Twitter and said, "You can either be a celebrity or a bitter ex with no dignity."
You can either be a celebrity or a bitter ex with no dignity.

— Hania Aamir (@realhaniahehe) June 6, 2021
Hania Aamir was apparently responding to Asim Azhar, who recently posted a mysterious tweet suggesting that he had 'narrowly escaped' from the actress with their breakup.
Alhamdulillah 🙏🏽😂 pic.twitter.com/7fvfBjJ2dr

— Asim Azhar (@AsimAzharr) June 5, 2021
Hania Aamir Facing Backlash for Indecent Viral Video
Hania Aamir has been facing backlash over an indecent viral video she posted online as she was lying on top of Aashir Wajahat, who is the son of popular producer Wajahat Rauf.
Soon after the video went viral, the actress became the trending topic on social media as trolls began lecturing her for exhibiting 'vulgarity and indecency' online and accused her of being an attention seeker.
Ye bhi acha h 😒#haniaamir pic.twitter.com/4RBADNZNG0

— Ubaid khan (@Ubaidkhanw) June 5, 2021
Read more: Hania Aamir Indecent Viral Video Sparks Criticism.
Man Masturbates to Hania Aamir
This was not the only reason why Hania Amir was trending online as another video from one of her live sessions became viral. In this viral video, Hania Aamir was sent a video of a man ejaculating on her picture. The actress was shocked and ended up ending the live session immediately.
Hania Aamir Addresses Incident
Hania Amir took to Instagram and uploaded another video, where she is seen stressed out regarding the whole situation while one of her friends tries to comfort her.
The post reads:
"Just another day surviving in a misogynist world where double standards have power over innocence and where coexisting with difference of opinion is not a thing." she wrote.
"Where a man trying to belittle a woman is applauded but if a woman does the same she is hated. Where a woman showing affection to her loved ones is wrong but a man ejaculating on a woman's picture on video on the internet is retweeted and made viral content." Hania Aamir continued.
"Just another day surviving. Hope you all are doing well in this disgusting world and keeping your goodness intact. Someone else's evil shouldn't ruin your goodness." she concluded.
Pakistan celebrities, especially female stars are constantly criticized for their dressing and life choices. Alizeh Shah was recently the target of online trolls after appearing on television wearing a top that showed too much of her chest.
Follow INCPAK on Facebook / Twitter / Instagram for updates.