It has been quite a few weeks that news of Imran Abbas tying knot with Alizeh Shah had the citizens chattering. However, the Khuda aur Muhabbat central has finally put an end to buzzes of marriage or engagement with the young and ravishing Ehd-e-Wafa actress, labeling them nothing more than 'baseless rumors.'
The year 2020 had been full of tales and rumors, circling around the renowned showbiz personalities. Nevertheless, the most astounding part happens to be the fake marriages and breakups, which emerged and created havoc in entertainment industry. When some couples like Urwa Farhan, Feroze-Alizeh were rumored to have ended their blissful relationships, others like Amna Ilyas and Dawar Mehmood were allegedly married by the social users.
Likewise, few days back, an unjustified update of Imran Abbas and Alizeh Shah getting engaged took the social media by storm. The celebrities' duo had worked together in screenplay Jo Tu Chahey and happens to be bosom buddies in real life.
Read More: Amna Ilyas and Dawar Mehmood criticized for their cute moment
Moreover, for the period of their serial together, the reel-life couple was also spotted having a quality time off-screen. Imran Abbas and Alizeh Shah kept their fans delighted by posting their adorable TikTok videos. And, the friend's duo was idolized and shipped by countless of their followers.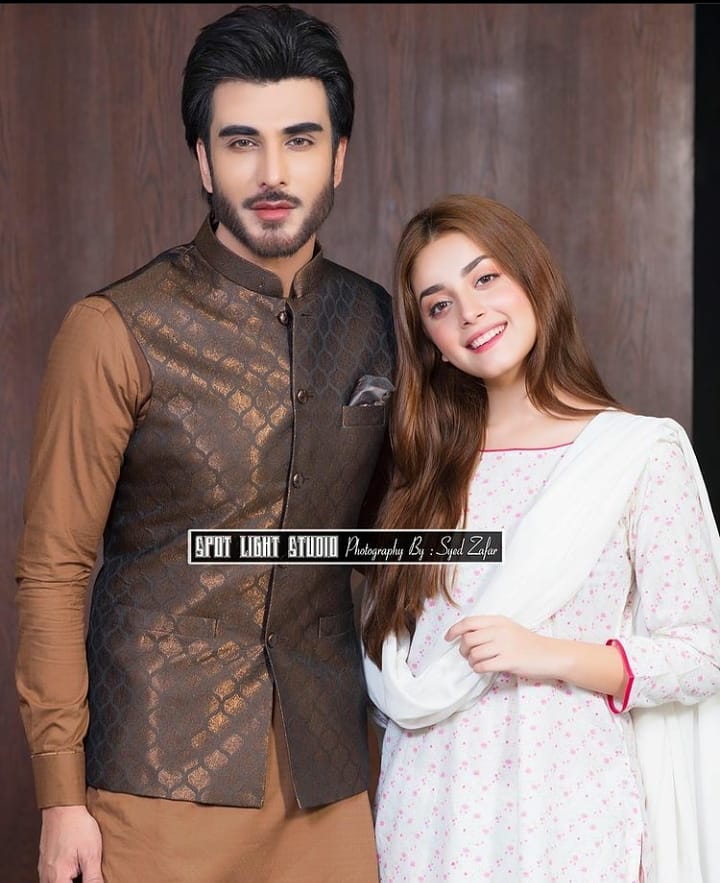 Owing to that, within a couple of months, they were termed to be a committed couple by the viewers, followed with the gossips of the two getting betrothed making rounds on internet.
However, the Dil-e-Muztar actor has had enough of it, as he finally broke silence and shushed the critics. Taking it to his Instagram handle, Imran Abbas posted a screenshot of a Youtube video, calling the claims of his marriage with Alizeh Shah as 'baseless rumor.'
Read More: Pakistan needs more Digital Entertainment Platforms, says Bilal Abbas Khan