The most followed Pakistani TikTok star Jannat Mirza is leaving Pakistan and moving to Japan but the news has landed herself in the center of public frenzy, soon after she unveiled her reasons.
According to Jannat Mirza, Pakistani citizens possess inappropriate perceptions and mentality; hence it was a wise choice to leave the country and move to Japan where there are more open minded people.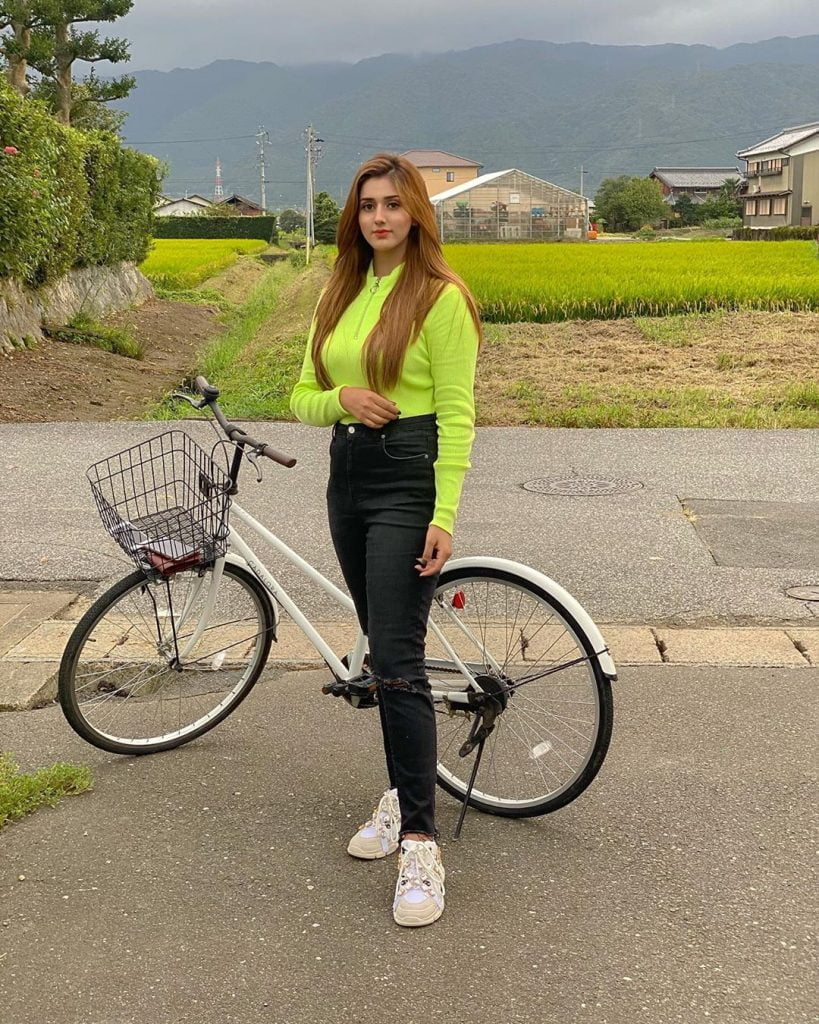 Read More: Jannat Mirza outreaches 10 million followers on TikTok
It has been quite an extended period, since the foremost Tiktoker Jannat Mirza along with her family, migrated to the state of Japan. The news was never officially announced by the actress; however it was fairly evident from her videos and pictures, posted on social media giants.
As Jannat Mirza is known to be obtaining her journalism degree from a university in Japan, this was assumed to be the reason of sudden migration by her fans and followers. Here to mention, the actress has also declared of permanently shifting to the abroad state in the near future.
Nevertheless, last night, the 'Shayar' actress indirectly revealed her insight on the temperament of Pakistani people and her reason of abandoning Pakistan, which has brought unwelcomed disparagement towards Jannat.
Jannat Mirza disregards Pakistani citizens
Jannat Mirza held a question-answer session on her Instagram profile, assuring a reply to every comment. As promised, social media star was spotted replying to majority of the comments, flooded under her portrait.
Likewise, an Instagram user asked Jannat, 'why are you moving to Japan.'
To which, the rising actress replied, "Because Pakistan is a beautiful and reputable country, however the mentality of Pakistanis is not at all beautiful."
Soon after Jannat's hateful reply, her comment section swamped with responses, as the patriotic followers criticized her pessimistic intellect fired towards the Pakistani nation.
The nationalistic users were quick enough to make her humiliated as they pointed out the fame and acclamations that she has garnered from the homeland only. Some even pointed her 10 million followers, highlighting that it is Pakistan's sick-mentalities, and not the Japanese, because of whom she accomplished this milestone.
Other than that, some even entitled Jannat Mirza to be one of the double-standard Pakistani celebrities, who earns popularity from Pakistan, moves abroad and then criticizes their native country.    
Read More: TikToker challenges TikTok ban in Sindh High Court.