Leading Pakistani TikToker and social media influencer Jannat Mirza had been radiating couple goals with fellow Umer Butt for quite a long time now. However, this time, the TikTok star is all set to take her relationship to next level, as she has just announced her 'baat pakki' and hinted at an approaching engagement. Jannat Mirza is getting engaged to Umer Butt real soon.
The young, mesmerizing and fan-favorite Jannat Mirza successfully possesses the title of most followed TikTok celebrity of Pakistan with 15 million followers on her video sharing handle. Besides her entertaining content and witty videos, the actress is also adored for her charming personality and artistic natural features, alongside the chic outfit choices. It is therefore the reason that Jannat Mirza is often spotted posing for multiple brands and clothing lines, promoting the respective forums.
Hailing from Faisalabad, Punjab Jannat is the first and only Tiktok star to be offered films from both Bollywood and Lollywood. However, she had denied them at first in the name of personal choice. The young actress was determined on pursuing her journalism degree, which she has obtained from a university in Japan.
Furthermore, in 2020, Jannat marked her showbiz debut with Bilal Saeed's musical record Shayar alongside Sarmad Qadeer. The song was a critical hit and garnered millions of views on its official YouTube video.
In addition to this, after Shayar's running success, Jannat Mirza also stepped foot in Lollywood, and was featured as lead in Punjabi film 'Tere Bajre Di Rakhi' by Syed Noor. The film is yet to be released.
All things considered, Jannat is already a topnotch celebrity of Pakistan, with her fan-following stretching all over the country. Hence, Jannat's personal life is also not secreted from the audience. And, her devotees are always observant towards anything Jannat is up to.
Read More: Watch Short film 'PehliWali' starring Juggun Kazim & Omair Rana
Jannat Mirza getting engaged to Umer Butt
There had been speculations about Jannat Mirza and Umer Butt being in a relationship for a very long time. The two youngsters are habitually spotted together, as well as their TikTok videos also depict the two as a couple. Even their fans and followers cherish the young pair together.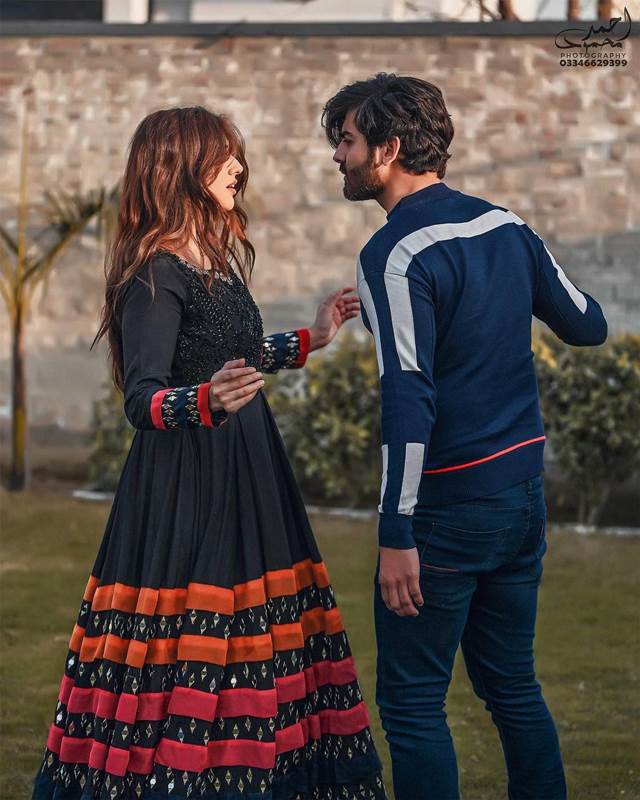 However, after more than a year of dating, Jannat Mirza and Umer Butt are finally making it official. As confirmed by Jannat Mirza, the two had their 'baat pakki' ceremony in recent times, and a formal engagement will soon follow.
Jannat Mirza had posted some adorable clicks with mate Umer Butt on Eid. And, one netizen asked whether the duo is getting engaged or not, Jannat revealed the two are in process of Baat Pakki.
Likewise, Jannat's sudden revelation has thrilled the whole Pakistani Tiktok universe, as the Jannat Umer shippers count days for the young celebrities to tie the knot.
Previously, two other popular Tiktokers Zulqarnain and Kanwal Aftab also got hitched after being in a relationship. And, presumably, Jannat and Umer are next in line.
Read More: Ayeza Khan signed up for another bubby character in 'Laa Pata'
Follow INCPAK on Facebook / Twitter / Instagram for updates.