The two popular old-stagers Javeria Saud and her husband Saud Qasmi has been accused of non-payments and money swindling by two of their co-workers. The allegations were made by the veteran senior actress of Pakistani showbiz Salma Zafar, followed by another popular actress Sherry Shah.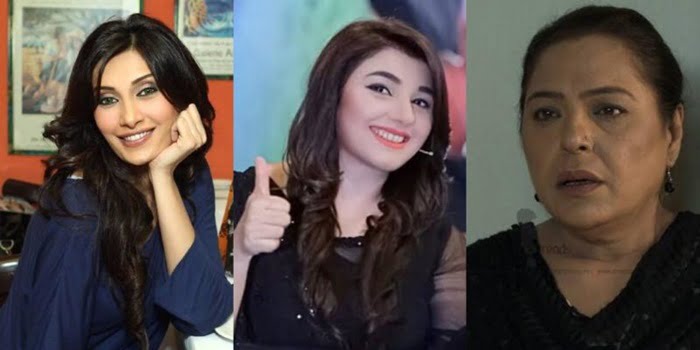 Javeria Saud and her husband are the owners of JJS production house. This banner has produced a number of famous shows like Yeh Zindagi Hai and Khuda aur Muhabbat. Both the complainants had previously worked for different projects of JJS production, however after a huge span of time; the actresses finally got the courage to voice out the ill-treatment they have been facing.
Salma Zafar's accusations:
Salma Zafar, who played the mother of Javeria Saud in the famous soap Yeh Zindagi Hai, unveiled the ugly faces of the renowned showbiz duo. Salma, in her live session on Instagram stated that she has not been paid by JJS production since a decade now. She tried to contact Javeria Saud several times; nevertheless the starlet blocked her numbers straightaway.
"When I messaged Javeria to inquire about my due payments, she immediately blocked me. My hands are tied because I don't have anything to prove my claims but I know how to fight physically and legally" Added Salma.
Since then, Javeria Saud and her husband had been a top target of public's criticism. The audience started flooding the comment sections of Javeria Saud's Instagram profile with hate-speech, demanding justice for the skillful senior actress.
Javeria Saud refuses allegations:
Recently, Javeria publicly refused all the allegations made by Salma Zafar. The actress assured their production house has cleared all of Salma's payments long time back and that serious action would be taken against 'baseless allegations and derogatory remarks against the Saud family'.
Javeria also added:
"Recently Salma insisted me to invest in a business plan, upon my rejection, she got very angry. A few days later she accused me of fraud."
Not ending here, Javeria seemed very furious about the accusations as she warned the public saying:
"JJS Productions will also take legal action against people who shared Salma Zafar's video without verification."
Sherry Shah speaks up against Javeria Saud:
The audience seemed to believe Javeria's side of the story after her statement until a new twist in 'Salma-Javeria controversy.'
Another Pakistani actress and model, Sherry Shah stepped in the matter, supporting and defending Salma's indict.
Sherry Shah recorded a video on her Instagram account expressing how she was also defrauded by JJS production house. In her video, Sherry mentioned that a whole amount of nearly 10 million is due on the couple.
Sherry stated:
"I have tried several times but they never responded properly, it's been 10 years now it's time to share the truth."
Read More: Yashma Gill Demands Strict Action against Domestic Violence in viral video
"I have been a part of JJS Productions' projects for many years. I have done two projects with them, Yeh Zindagi Hai was over 200 episodes and Ye Kesi Muhabbat Hai, which was over 400 episodes. And I haven't received my payment for these dramas."
"I asked countless times for my dues. I had my own struggles but money is an important part and you can't neglect a large sum of 90 lacs. It was my hard earned money. They wouldn't answer my calls. When I visited their house, they wouldn't meet me."
"I made this video after watching Salma aapa's video because I felt that someone is raising their voice against this issue. And I'm making this video in hope that this issue will be resolved quickly."
Sherry's statement has given huge support to Salma Zafar's case, who was previously considered to be at fault for false allegations. Additionally, no statements have been made by Javeria Saud on the matter. It is hoped that all non-paid actors receive justice from higher authorities on this matter.
Read More: Soneya by Asim Azhar crosses 1.7 million views on YouTube