HUM TV is all set to host Pakistan's First Ever Digital Awards titled "Kashmir Hum Social Media Awards 2020". The show is to be hosted by Yasir Hussain and Taimoor Salahuddin and will be premiered from Hum TV's official Facebook Page.
List of Winners for Hum Social Media Awards
Centered in Karachi, "Hum Network Limited" is known to be one of the major media companies in Pakistan, with their domination in all categories, related to mainstream media. Television channels, that acquires the place under the banner of Hum Networks Limited are, Hum News, Hum-TV, Hum Sitaray, Hum Masala, Hum Pashto 1 and Style 360. In addition, the premium Pakistan-based digital web has a room in International media as well, with its entertainment channels like Hum Europe, Hum World HD, Hum World and Hum Mena.
Talking about Hum TV, the entertainment channel had been ruling over media industry for a long time now, owing to its exclusive content, un-vanquished ratings, captivating projects, stellar artists and proficient men behind the curtains. Every year, the digital web organizes a huge award function to highlight the brilliance in acting, directing, scrip-writing, music, costumes and much more. However, with Hum-TV's annual awards function postponed in the light of the crucial pandemic, the streaming channel has brought forward another massive presentation for its viewers.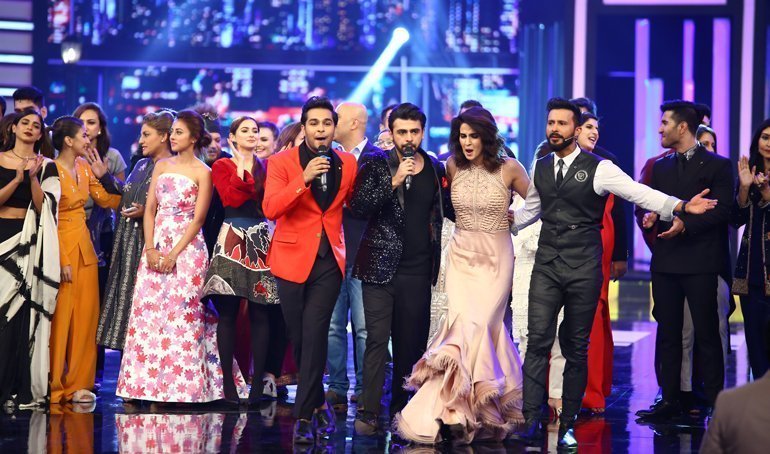 Kashmir Hum Social Media Awards 2020
Terming it as Kashmir Hum Social Media Awards 2020, the broadcaster has proudly announced Pakistan's First Ever Digital Awards, intended to live stream from Hum-TV's official page on photos and videos sharing platform Facebook. Moreover, the winners will be public appointed, hence the voting lines are open from September 10th 2020 till September 22nd 2020.
Read More: Ertugrul Ghazi star Hande Subasi slams Yasir Hussain
Forthcoming Pakistan's First Ever Digital Awards is a small gesture brought forward to tribute all entertainment industry's crews and contributors, for their exceptional performances and invincible skills. Whereas the finest and the paramount artworks and artists will be the owners of the mesmerizing golden Hum trophy.
Furthermore, Kashmir Hum Social Media Awards 2020 categories related to Best actors and actresses, directors, singers, TV show hosts, writers, costume designers to name a few has been put up at Hum TV's website. People from all over the world can freely vote for their chosen kings or queens of 2020. So don't wait, vote for the ones you think deserves all the accolades, recognition and the striking golden trophy for their iconic and outclass performances.
To conclude, Pakistan's entertainment industry is improving and outshining each passing day, depicting the qualitative, fascinating, moral holding and short duration shows and other contents. Hence, the hardworking artists and performers deserves all the praises, and Pakistan's First Ever Digital Awards is a recent proof that showbiz will do all it can, under whatever circumstances to acclaim its entertainers.
Read More: HUM Social Media Awards 2020 – Nomination List.