Kinza Hashmi, young, elegant and graceful beauty of Pakistani Showbiz, is all set to capture the audience's attention once again with her new play "Uraan."
Kinza Hashmi, after giving her outstanding performance as "Gulzar" in "gul-o-gulzar" and apprehending viewers in her character, will be appearing with a new character in Uraan, the details are yet a secret.
Directed by Shakeel Shaiq, Uraan is a 7th sky entertainment's production and will be aired on Geo-TV. Although, the Airing date, OST and details about the story are not given out.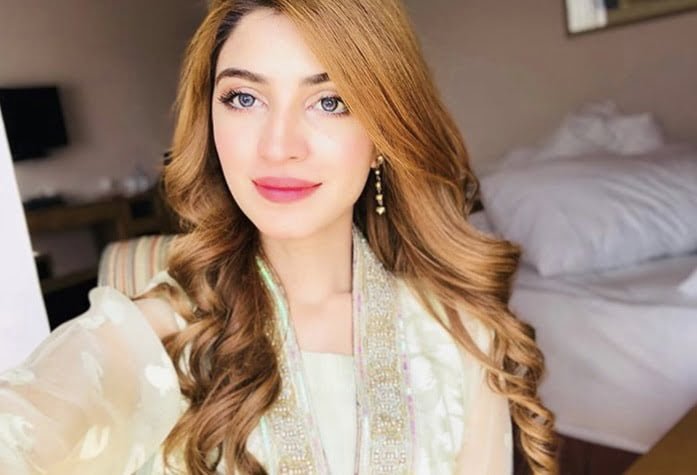 Kinza, when talking about the project said:
"Working on this project was an amazing experience for me, I had a great time. We have put a lot of effort into this story and I hope everyone enjoys it as much as we have enjoyed working on it."
Read More: Ali Ansari, Hina Altaf and Affan Waheed team up for Kaasa-e-Dil
Kinza Hashmi, started her acting career in 2014 with commercials and small plays. Her marvelous acting skills were hard to resist by the directors and producers and soon she was given bigger projects. She received abundant praise for her character "maria bint-e-Abdullah" in "seerat." In 2018, she portrayed a negative role in "ishq tamasha" for which she was nominated for "best actress in a negative role." The unique storyline of her projects is what capture the viewer's attention. With her contrasting characters from previous projects, her fans have special presumptions about her upcoming project "Uraan."
The exuberant Aijaz Aslam and singing sensation Adeel Chaudhry (Armaan from "Munafiq") will be sharing the screen with Kinza Hashmi in this project. Moreover, the drama also stars Rubina Ashraf, Farhan A Malhi, Zainab Qayyom and Nida Mumtaz in significant roles.
With enlightening cast, Kinza Hashmi in lead, Shakeel Shaiq's direction and geo-TV as host, the fans have great assumptions about the upcoming serial. All we have to do is wait till the serial airs to find out if it meets the public's expectations.
Read More: Justice for Adnan Siddique: Young Pakistani stabbed to death in Italy