French-Lebanese actress Manal Issa holds placard condemning the bloodshed in the Gaza Strip as she walks Cannes red carpet.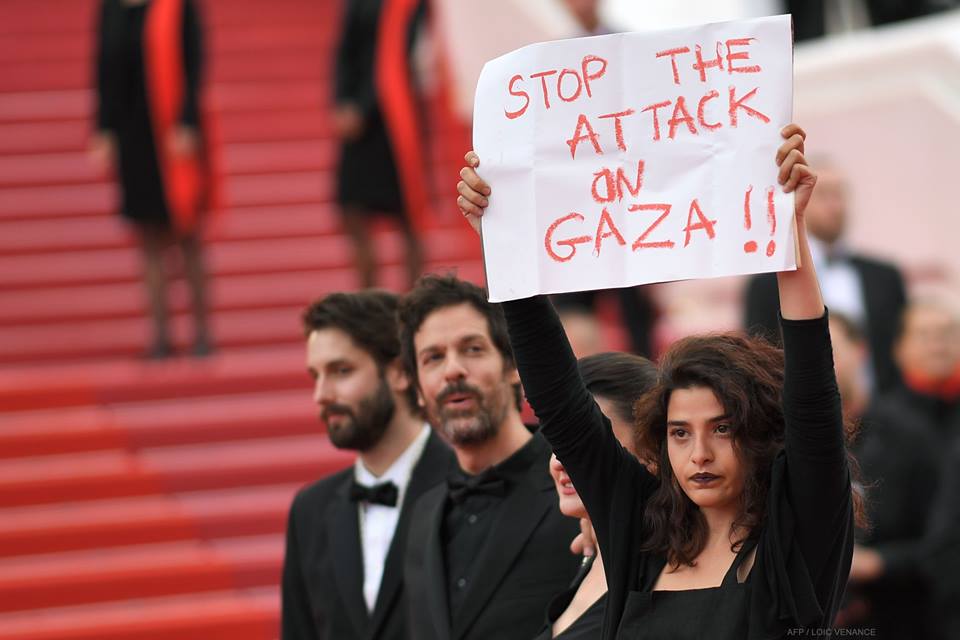 Lebanese actress Manal Issa studied engineering in France with the intention of becoming a robotics engineer, completing an internship in the field during her studies. She also holds a patent for a product that helps conserve water while showering.
She was found via Facebook by the director of Parisienne and agreed to star in the film only after some coaxing. Since wrapping, she's been working for an engineering company.
Issa used her unexpected moment at Cannes to send an important message.