R'Bonney Gabriel, a fashion designer, model, and sewing instructor from the US, has own the Miss Universe 2022 pageant that was held in New Orleans on Saturday. Hailing from Texas, R'Bonney Gabriel is the first Filipino American to be crowned Miss Universe.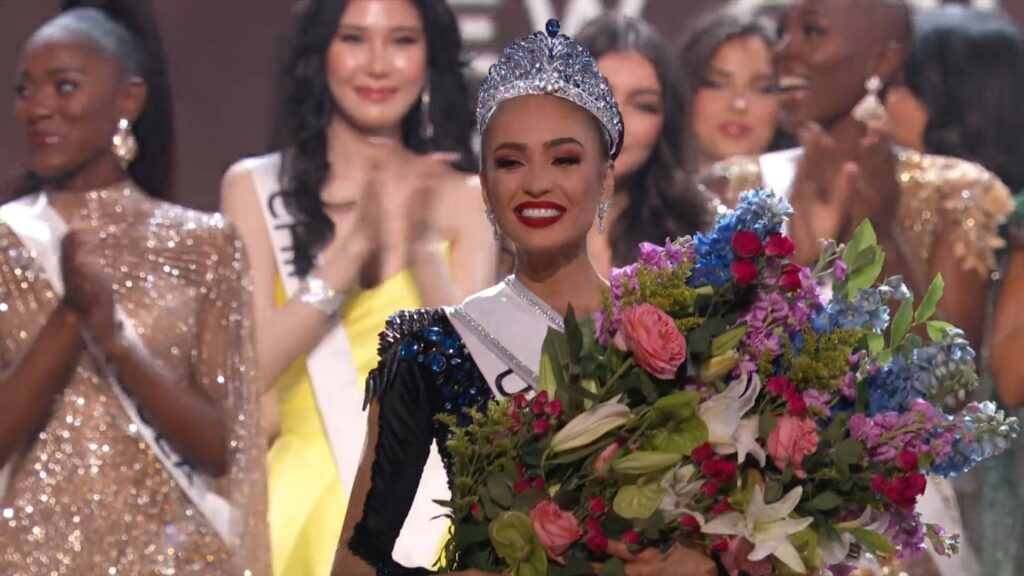 India's Harnaaz Sandhu, the titleholder from last year's Miss Universe pageant, took to the stage and crowned R'Bonney Gabriel.
The new Miss Universe is USA!!! #MISSUNIVERSE pic.twitter.com/7vryvLV92Y

— Miss Universe (@MissUniverse) January 15, 2023
Meanwhile, India's contestant, Divita Rai, finished in the top 16, missing out on the beauty pageant held in New Orleans. However, it bears mentioning that India's Divita Rai had won the Miss Diva Universe pageant last year and finished third in 2021.
The second runner-up went to Andreina Martinez of the Dominican Republic, while the first runner-up was Amanda Dudamel of Venezuela. Meanwhile, Ashley Cariño (Puerto Rico), Gabriëla Dos Santos (Curacao) also finished in the Top 5.
There were several awards given out throughout the night, including Miss Congeniality to Sofia Depassier of Chile, the Social Impact Award to Anna Sueangam-iam of Thailand and Viktoria Apanasenko of Ukraine received the Spirit of Carnival Award.
Here are the Top 16 Contestants from the Miss Universe 2022 Pageant:
Ashley Cariño (Puerto Rico), Mideline Phelizor (Haiti), Monique Riley (Australia), Andreina Martinez Founier (Dominican Republic), Payengxa Lor (Laos), Ndavi Nokeri (South Africa), Telma Madeira (Portugal), Amelia Tu (Canada), Alessia Rovegno (Perú), Tya Jané Ramey (Trinidad & Tobago), Gabriëla Dos Santos (Curacao), Divita Rai (India), Amanda Dudamel (Venezuela), Alicia Faubel (Spain), R'Bonney Gabriel (USA) and María Fernanda Aristizábal (Colombia).
The next edition of Miss Universe 2023 pageant will be taking place in El Salvador.