Mohsin Abbas Haider and Nazish Jahangir, the latest controversial duo of Pakistani showbiz is pairing up for a forthcoming project. The news was revealed by director Sohail Javed on Facebook, followed by Mohsin Abbas Haider sharing it on his Instagram profile.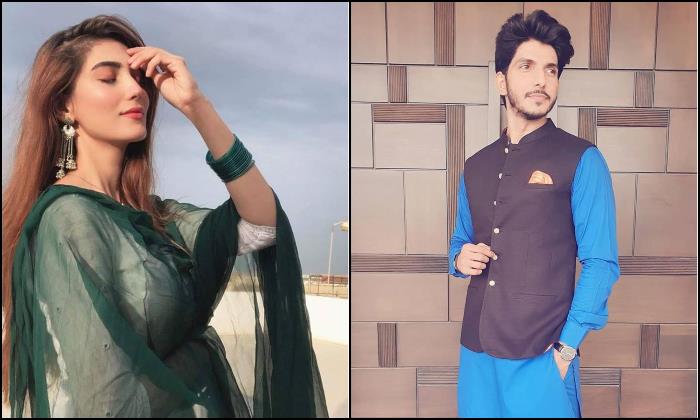 The renowned actor, singer and writer Mohsin Abbas Haider had been doing his utmost to regain notable name in Pakistani dramas industry for a long time now, after he got fired from his Dunya TV's show "Mazaaq Raat." However, after struggling for about a whole year, the Na Maloom Afraad actor is returning to the small screen with Sohail Javed's upcoming drama.
Titled Ghamandi, the approaching serial is a family drama and stars Mohsin Abbas Haider alongside his alleged girlfriend Nazish Jahangir.
"We can't reveal much about it right now but the teaser is going to be out soon" says the director Sohail Javed.
Moreover, Ghamandi has been produced by Adnan Siddique, who seemed assertive on launching Mohsin Abbas Haider once again. The meray pass tum ho actor commented, "I don't think what Mohsin did should've been in the papers, that's a debate I don't want to get into but I feel that people just enjoy the gossip and take pleasure from other people's miseries. Nobody wants to help anyone."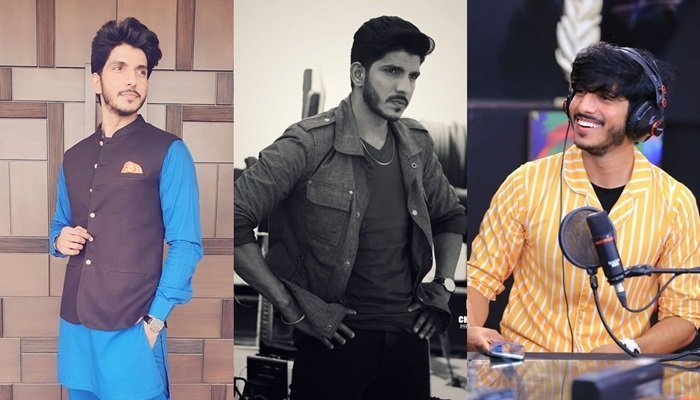 Here to mention, Mohsin Abbas Haider, one of the celebrated actors, received huge backlash from the viewers after he announced his musical video previous year. Hence, Adnan Siddique is of opinion that professional life should be separate from personal life and boycotting a talent is not much appreciated.
"Hypothetically speaking, if you do not give a chance to someone who deserves it just because of their personal affairs aren't you making them a patient of repression?"
"You've punished him enough! He also lost his show. But we are no one to stop anyone from earning. When we are not the providers of livelihood why should we be the ones taking it away?" – continued the MOM actor.
Mohsin Abbas Haidar and Fatima Sohail controversy
Mohsin Abbas Haider's career turned upside down after his divorce with ex-wife Fatima Sohail. Fatima publicly accused Mohsin of physical assault and extra marital affair with rising starlet Nazish Jahangir. FIR was also registered against the Na Jaa singer and as a consequence, Mohsin lost his position from celebrity show mazaaq raat and was banned by many productions. Since then, the actor had been trying to get in the good books of the audience and failing miserably.
Recently, as Mohsin was about to announce his brandish project Ghamandi, another rumor stormed the internet of Nazish and him getting arrested by FIA, for threatening his ex-spouse. The news was broken by Fatima Sohail from her official Instagram profile.
Read More: Fatima Sohail thanks FIA over arrest of Mohsin Abbas, Nazish Jahangir
None of the conspiracies seems to affect Mohsin Abbas Haider as he seems focused and determined on rebuilding his acting career. How the audience will react to his screenplay Ghamandi is to be revealed once the serial goes on air.
Not stopping here, the load wedding actor Mohsin Abbas Haider has also contracted the film with Abu Aleeha, titled Once Upon A Time in Karachi, which is yet to be premiered.
Read More: Bilal Lashari answers 23 Questions with 23 News
Follow INCPAK on Facebook / Twitter / Instagram for updates.