The spat between TV anchor Dr Nauman Niaz and former cricketer Shoaib Akhtar has finally come to an end and both sides have reconciled at the residence of Federal Minister and Broadcasting Fawad Chaudhry, who has played an important role in the matter.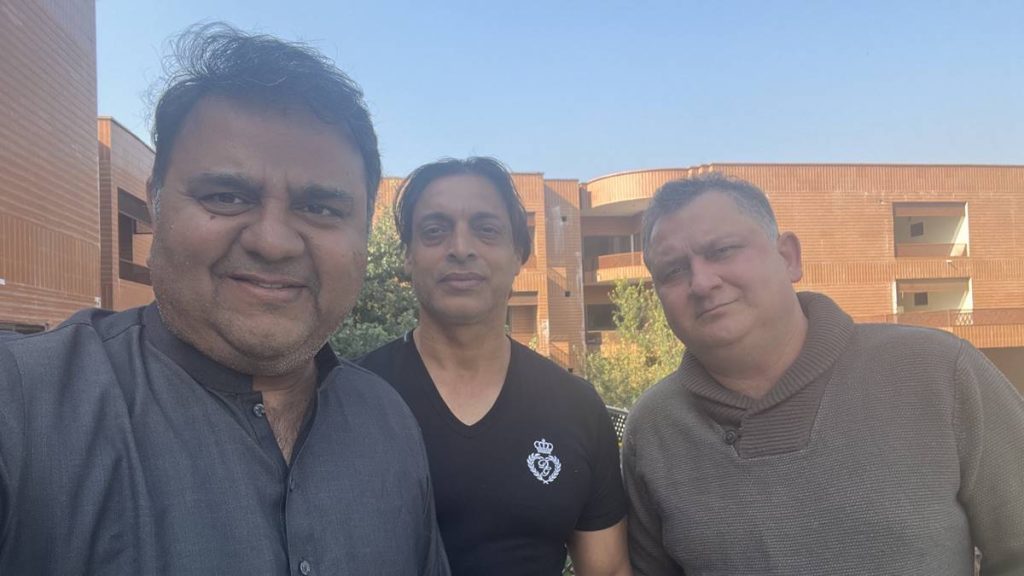 The development came as Fawad Chaudhry shared the news on Twitter. "The matter wasn't as big as social media portrayed it to be." wrote Fawad Chaudhry in his tweet. "All is well that ends well."
دوست دو چار نکلتے ہیں کہیں لاکھوں میں
جتنے ہوتے ہیں سوا اتنے ہی کم ہوتے ہیں

۔۔۔۔۔۔۔۔ بات اتنی نہیں تھی کہ اس پر اتنی گفتگو ہوتی لیکن کیا ہے کہ سوشل میڈیا اب اتنا بڑا ہے کہ چھوٹی باتیں بھی بڑی ہو جاتی ہیں، بہرحال All is well that ends well #GameOnHai #PTV pic.twitter.com/TLsGjfUw13

— Ch Fawad Hussain (@fawadchaudhry) November 13, 2021
In another video, Dr Nauman Niaz is seen apologizing to Shoaib Akhtar while it appears that Federal Minister Fawad Chaudhry is holding the camera.
"I am extremely sorry for whatever happened on screen. It shouldn't have happened and the reason is that we've been friends for 30 years and that shouldn't go down." said Nauman Niaz.
Shoaib Akhtar said that he did not hold any grudge against the TV host and that he should have apologized like this earlier.
Read more: Shoaib Akhtar & Nauman Niaz Controversy on PTV Sports to be Investigated.