Neelam Muneer Pakistani Actresses always seeks public attention. Just the way ISI girl once did FHM India nude cover? and Miss Harder Harder? Making out with her boyfriend later she made the correction, that it wasn't her someone else was wearing her mask… I mean Serious.. this time in a daylight note Neelum Munir makes the debut by leaking her own video deliberately on social media.
The best part about Social Media, Tahir Shah is more famous than Micheal Jackson here in Pakistan and it's the cheapest platform available for any artist to do anything, anytime without any hesitation.
Neelam Muneer's private video leaked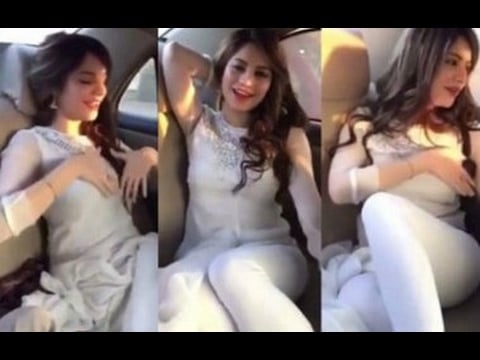 These artists really know how to fool people and gain popularity, Actress Neelum Muneer wasn't getting much attention lately so why not give it a try, a couple of producers might like this devil act.
A video of Pakistan's famous model and drama actress Neelam Muneer has gone viral on social media in which she can be seen dancing vulgarly on the song 'Mahi Ve Mohabbatan Sachiyan Ne' in a car while traveling.
Neelam Muneer made her acting debut in Thoda Sa Aasmaan. Later, she appeared in Meri Subha Ka Sitara on private TV. Muneer's first telefilm was Achay Ki Larki broadcasted on Hum TV. The 24-year-old is also making a film debut in the upcoming 2017 comedy film 'Chupan Chupai' opposite Ahsan Khan.
Read More: Malik Noureed Awan to leak Nude pictures of Annie Khalid?
Follow INCPAK on Facebook / Twitter / Instagram for updates.