Netflix has confirmed its own live-action Resident Evil TV series which is based on the massively popular Capcom's video game franchise of the same name.
Comprised of eight episodes, the Netflix Resident Evil series has been produced by German studio named Constanin Film, same forum that launched the previous six Resident Evil Films.
The news was confirmed by the streaming service on 27th August via twitter. Hence, resident evil fans buckle up for another massive zombie apocalypse.
About Resident Evil Films
Not only the most celebrated survival horror game franchise in all of gaming, Resident Evil is also one of the few video games to achieve acclamation on big screen.
A six parts film series was introduced back in 2002, starring the plucky husband-wife duo of Paul WS Anderson and Mila Jovovich.
The movie's timeline revolved around a girl named Alice, who is a security specialist destined to battle Umbrella Corporation, the notorious organization that somehow triggered Zombie apocalypse on Earth.
The film collection gained immense popularity throughout the globe and is entitled to be the 'highest grossing video game based series'. With its bewitching plots and captivating turn of events, Resident Evil garnered more than 1.2 billion on Box office.
However, the highly sought-after series waved good-byes to its fans in 2017, with its culminating part, Resident Evil – The Final Chapter.
Netflix Resident Evil Series
Unlikely to the films, the Netflix Resident Evil series depicts an entirely different story-line, dropping modish barrels of bombshells and calamities on the viewers.
Plot
The exclusively new story illustrates two contrasting timelines. The first time travel resolves around the daughters of game-antagonist Albert Wesker. Fourteen-years-old Jade and Billie Wesker, as they move to the New Racoon City, discovers there's much more to this apparently innocent town. Additionally, they also learn some dark secrets concealed by their father that could unfold massive disaster on planet, putting life on Earth in grave danger.
The second timeline jumps 15 years into the future, as it portrays a 30 year old grown up Jade, struggling for survival in this mysterious world, where a zombie apocalypse has washed away huge populations of humans, transforming six billion people into ugly zombies.
In this deadly world, where only 15 million people are left alive, Jade has to do all she can for existence. Also, she has to fight her own personal demons and traumatizing events from past that makes the process of life a hellish ordeal.
Read More: Netflix drops trailer for Enola Holmes set to release next month
Show-runner on series story-line
Andrew Dabb, the mind behind the megahit Supernatural, serves as the show-runner for the live action series. In addition, Bronwen Hughes, director adored for her extreme series The Walking Dead, Breaking Bad and Better Call Saul is also part of the approaching project.
Dabb seemed extremely excited about his forthcoming project. Talking about the series, he commented:
Resident Evil is my favorite game if all time. I'm incredibly excited to tell a new chapter in this amazing story and bring the first ever Resident Evil series to Netflix members around the world.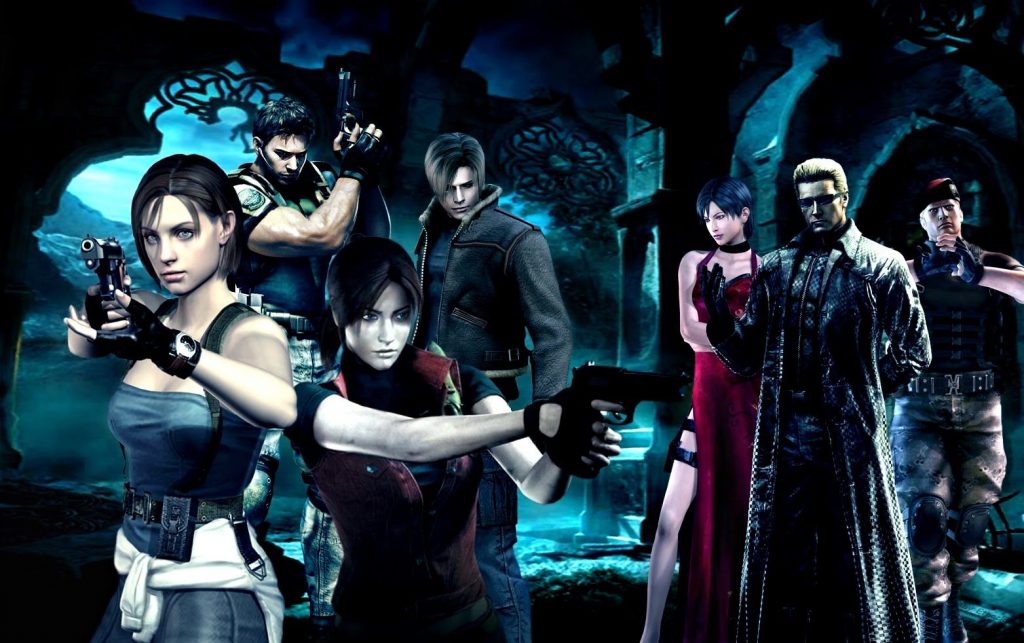 Furthermore, he also gave a bit about the storyline, stating:
For every type of Resident Evil fan, including those joining for the first time, the series will be complete with a lot of old friends and some things (bloodthirsty, insane things) people have never seen before.
The release date and other details about the cast are still veiled by the crew. Nevertheless, the series is not assumed to go on air anytime soon as it is in the middle of filming, that too could be delayed because of coronavirus pandemic.
Read More: The Powerpuff Girls live action series in development