Netflix series platform has attracted huge population globally. From action to thriller, comedy to fantasy, crime to adventure, Netflix provide all genre of series to its users.
The world famous platform adds several TV shows each month to its Netflix series library, always coming out with latest entertainment content. Some are brand new while others are the continuation of the previous series.
Here are some upcoming Netflix series / titles of August 2020:
1. The Rain: Season 3
Danish web series "The rain's third season" is to be released today, on August 6.
In Scandinavia, entire human civilization comes to an end, due to a fatal virus carried by the rain. Six years after the dreadful event, two siblings emerge out and head out on a danger filled quest, accompanied by some fellow survivors. Together the group continues their journey in search of life.
Moreover, unlikely to the survivor's opinion, there is love, jealousy and other human emotions in this post-apocalyptic world that the members need to face.
2. Netflix series High Seas: Season 3
'High seas' is a 2019 Spanish Netflix original. In this mysterious series, unusual deaths occur on a ship travelling from Spain to Rio de Janeiro. Following the strange events, some uncover secrets of two sisters are revealed, who are boarded on the unfortunate ship.
High seas: Season 3 is to be released tomorrow, on August 7.
3. Wizards: Tales of Arcadia
Tales of Arcadia is an American animated science fantasy series.
The trilogy series revolves in a small suburban town of Arcadia. This magical town is the home to various supernatural creatures. So the young heroes step into battle field to eliminate the evil forces.
Currently, the first two parts of the trilogy, 'Trollhunters' and '3Below' have been released, whereas the final part releases on August 7 on Netflix.
4. Teenage Bounty Hunters – Netflix series
Teenage Bounty Hunters, an upcoming American Netflix series is all about teen comedy, releasing on August 14th.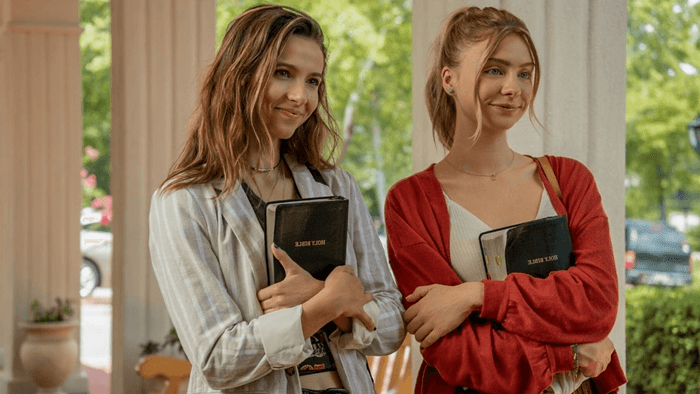 The series portray two teen sisters, Sterling and Blaire, trying to balance their high school life and their new profession simultaneously.
However, their new career is not of a cashier or waitress or something easier. The graceful duo works as bounty hunters.
5. Stranger: Season 2
British thriller series Stranger's season 2 is just around the corner, releasing on August 15th.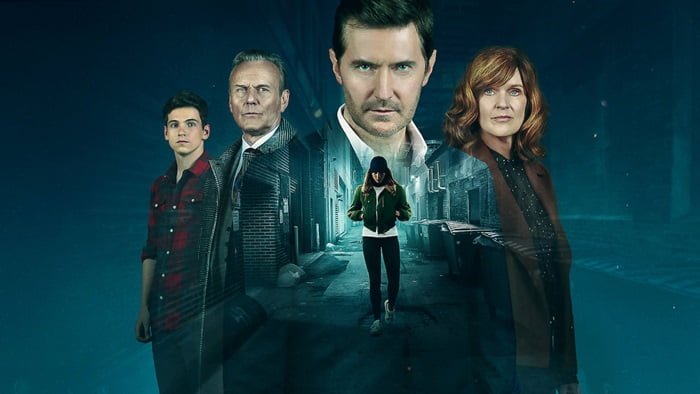 The series follows the lives of happily living Suburban families, whose lives turns upside down by the appearance of a "Stranger."
Husband Adam Prince discovers some ugly lies told by his wife that leaves him stunned. After that, he carries out a desperate quest in search of answers and truth about people dearest to him.
Read More: The See Prime Original Short Film 'Article 370' Kashmir under Lockdown.
6. DeMarcus Family Rules
Netflix original reality show "DeMarcus Family rules" is a whole barrel of comedy releasing on August 19th.
In this hilarious series, Mr. and Mrs. DeMArcus pen down their own rules for juggling music, family and a whole lot of fun in between.
7. Biohackers – Netflix series
German Netflix original Biohackers is one of the most awaited thrillers. The story follows a medical student Mia, who discovers the use of some amazing bio-hacking technology.
In addition, Mia is not an ordinary university student. She enters the top German university for her own motive that is to unveil the conspiracy linking a family tragedy to a biology professor.
This exhilarating sci-fi fantasy is releasing on August 20th on Netflix.
8. Netflix series Lucifer: Season 5
Much awaited Netflix series Lucifer's season 5 is not far either. The iconic crime fantasy drops on Netflix on August 21st.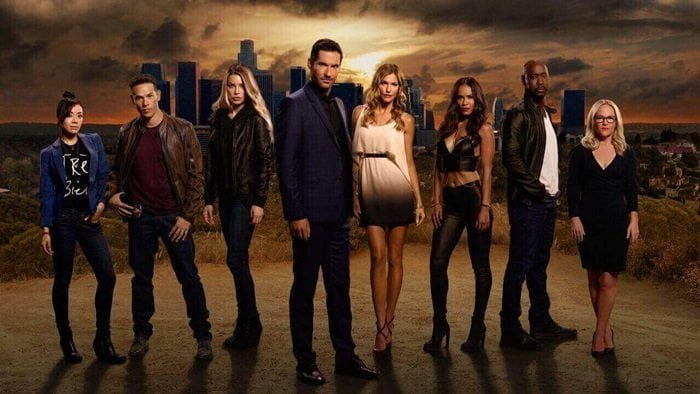 The fallen Angel and the lord of Hell, Lucifer Morningstar takes a vacation to Los Angeles where he gets involved with LAPD as a special consultant. Moreover, the Devil's life hits a turning point when he develops feelings for the detective, Chloe Decker.
9. Emily's Wonder Lab
Kid's friendly show Emily's wonder lab hits the Netflix on August 25th.
Science-loving host Emily Calandrelli demonstrates astounding at-home experiments, fun activities and much more that will blow your children's minds.
10. Netflix series Trinkets: Season 2
Teen Netflix show Trinkets' second season will hit the Netflix forum on August 25th.
A grieving teen discovers an unexpected connection with two of her classmates, after they all land in the same Shoplifters Anonymous group.
To sum up, Netflix series are increasing each passing day. There is a huge variety for the audience with infinite categories. Still, if you're looking for some latest entertainment stuff, then worry not as they are also nearby.
Read More: Money Heist season 5 to be the series finale