Pakistani singer Aima Baig is being criticized for copying the style of American singer Ariana Grande after performing at the opening ceremony of the Pakistan Super League fifth edition (PSL 2020) last night.
Aima Baig who also had her hair done in Ariana Grande's signature ponytail soon started being slagged after her performance for imitating the American singer.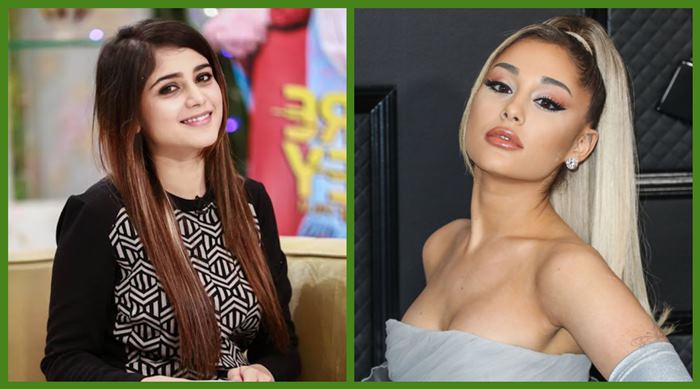 If that wasn't enough. things didn't get easier for her after forgetting her lyrics either.
Pakistan Super League fifth eiditon (PSL 2020) was held last night at Karachi's National Stadium where defending champions Quetta Galdiators went up against two time former winner Islamabad Untied and the defending champions ended up taking the win for not their their first match but also the first match of the tournament.
Read more: PSL 2020: Quetta Gladiators vs Islamabad United – Match 1 Highlights.
However, there were people who supported Aima Baig in all of this criticism for copying Ariana Grande.
Read more: Ayeza Khan and Danish Taimoor to star together in drama serial.
Follow INCPAK on Facebook / Twitter / Instagram for updates.