Ridley Scott's sci-fi web series Raised by Wolves second trailer just released, giving out some mind twisting details about the upcoming American series. The TV show is scheduled to premiere on online streaming service HBO max from 3rd September.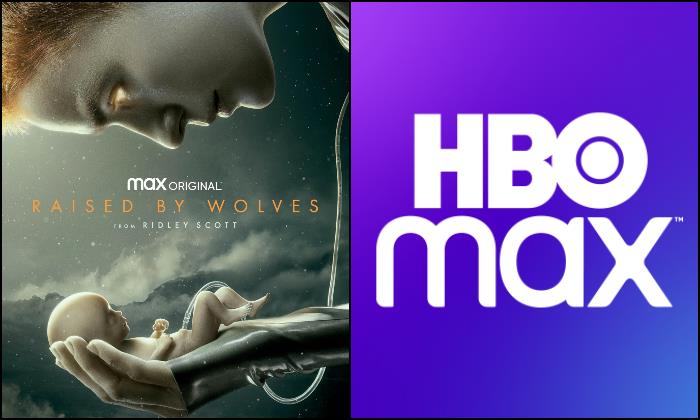 Created by Aaron Guzikowski of 2013's 'Prisoner' fame, Raised by Wolves is a mysterious tale that revolves around android-human conflicts, showcasing wars and destruction of earth and life on other planets. The series also embraces religion in a unique way.
About Raised By Wolves
After providing world with classics like "Alien" and "Blade Runner," Ridley Scott brings up another exciting scientific fiction Raised by Wolves that has left audience exhilarated with its two teasers.
PLOT: As the two trailers deliver, life on earth has been destroyed after a massive war between humans and the survivors are taken to some mysterious planet. Here, they are being raised by two androids, mother and father. Moreover, as the religious differences caused the previous massacre on earth, the androids mindsets the burgeoning humans to be atheist.
However as the flourishing human colonies on this planet threatens to be torn apart by similar reason, the androids learn that controlling the beliefs of human is a treacherous and difficult task indeed.
"You will raise these children to be atheist" we hear father state in the trailer. "It was belief in the unreal that destroyed the Earth" replied the mother android.
Furthermore, the trailers also unveil some space arc moving towards this hidden planet, in order to rescue the humans stuck there. As the arc, used to transport humankind reaches this planet, the war begins revealing the mother android to be the most powerful weapon on this planet.
Read More: The Batman debuts its first trailer starring Robert Pattinson
The first season of Raised by Wolves is comprised of 10 episodes and will be aired from HBO max.
Cast
Amanda Collins portrays the mother android in forthcoming sci-fi Raised by Wolves. Amanda is best known for starring in Danish movies A Horrible Woman and The Exception.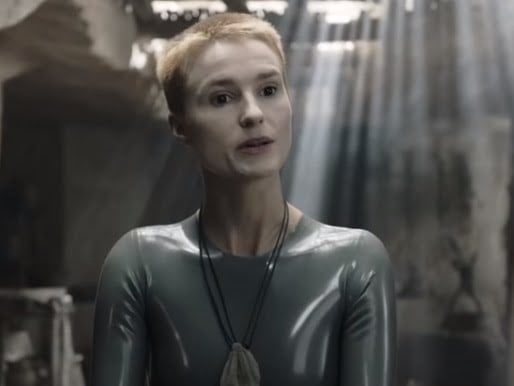 Moreover, the father android is brought to life by Britiish actor Abubakar Salim, known to have appeared as Bayek in assassin's Creed: Origins.
Furthermore, the villainous character of Marcus, who opposes the philosophies presented by Androids, is depicted by Australian actor Travis Fimmel.
Additionally, other cast members of Raised by Wolves include
Jordan Loughran as Tempest,
Ethan Hazzard as Hunter,
Winta McGrath as Campion,
Aasiya Shah as Holly,
Iva Wong as Vita.
Here's the trailer for Raised by Wolves:
Read More: The Suicide Squad full cast lineup revealed at DC Fandome