The Black Panther Helmer Ryan Coogler is all equipped to take us back to the Kingdom of Wakanda, with his in works series, scheduled for a July 2022 release. The series is a part of an all-new 5-Year Exclusive Disney Television Deal with Coogler's Proximity Media Banner. Hence, the director promises to bring loads of television thrillers for the Disney outlet, starting with the sequel to his critically acclaimed and massive chartbuster Black Panther.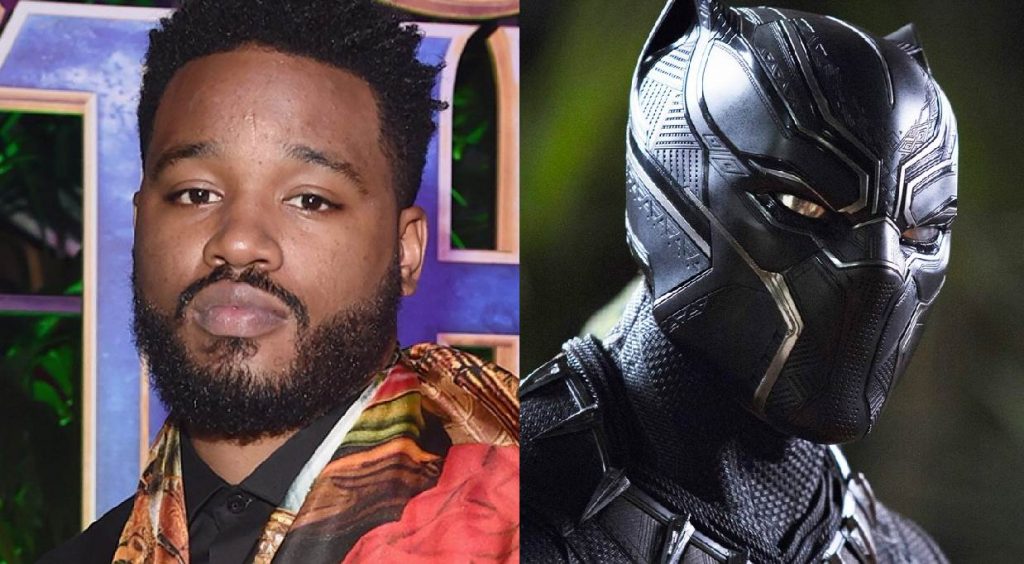 Ryan Kyle Coogler is an African-American director, producer and screen writer. He came into spotlight in 2013 with 2013's feature film Fruitvale Station. The film was a wide success, and won the top audience and grand jury awards in the U.S. dramatic competition at the 2013 Sundance Film Festival.
Ryan has since co-written and directed the seventh film in the Rocky series, Creed and the 2018's Marvel film Black Panther, the latter of which broke numerous box office records and became the highest-grossing film of all time by an African American director.
And, the seamless director is once again returning with a sequel to his $1.34 billion-grossing film, Black Panther's sequel. However, there is much more to the announcement.
The TV series set in the Black Panther kingdom of Wakanda will be developed for the streaming giant Disney+, as first part of a five-year television contract with the Walt Disney Co. Besides, the deal also empowers Ryan Coogler's Proximity media, which he runs with principals with Zinzi Coogler, Sev Ohanian, Ludwig Göransson, Archie Davis and Peter Nicks, to develop television for Disney's other outlets also. 
Walt Disney and Ryan Coogler 5 Year Partnership
The executive chairman to The Walt Disney Company, Bob Iger released a statement on Monday, unveiling the brandish deal with globally famous, star director. Praising the mastermind Ryan Coogler for his exceptional craft of picture making, Iger stated:
Ryan Coogler is a singular storyteller whose vision and range have made him one of the standout filmmakers of his generation. With Black Panther, Ryan brought a groundbreaking story and iconic characters to life in a real, meaningful and memorable way, creating a watershed cultural moment. We're thrilled to strengthen our relationship and look forward to telling more great stories with Ryan and his team.
Furthermore, Ryan Coogler also detailed on behalf of Proximity media, revealing a bits about his future ventures with the platform.
It's an honor to be partnering with The Walt Disney Company. Working with them on Black Panther was a dream come true. As avid consumers of television, we couldn't be happier to be launching our television business with Bob Iger, Dana Walden and all the amazing studios under the Disney umbrella. We look forward to learning, growing, and building a relationship with audiences all over the world through the Disney platforms. We are especially excited that we will be taking our first leap with Kevin Feige, Louis D'Esposito, Victoria Alonso and their partners at Marvel Studios where we will be working closely with them on select MCU shows for Disney+. We're already in the mix on some projects that we can't wait to share.
Hence, Ryan's first saga on board for Disney Plus, a series based on Wakanda, will be the sequel to the Black Panther, scheduled to premiere on July 8th, 2022.
Moreover, it is pertinent to mention that Black Panther starred the late Chadwick Boseman, who died of cancer last year. However, as announced by Marvel Studio and Disney, the character will not be recast. The forthcoming follow-up will continue to "honor the legacy" that the actor helped build.
Read More: Netflix series Shadow and Bone: Plot, cast and premiere date.
Follow INCPAK on Facebook / Twitter / Instagram for updates.