Saraab, a forthcoming project of Hum-TV features the much acclaimed and extremely talented duo of Pakistani showbiz, Sonya Hussyn and Sami Khan in powerful characters.
After the success of their iconic screenplay Pyaar Kay Sadqay, the directors and show-runners are back with another massive project titled "Saraab" that is to be aired soon.
About Saraab:
Mental illness is a serious issue that was previously neglected in Pakistan. However, since past few months, the higher showbiz authorities have taken the matter seriously. Now, more and more projects are emerging that highlights mental state.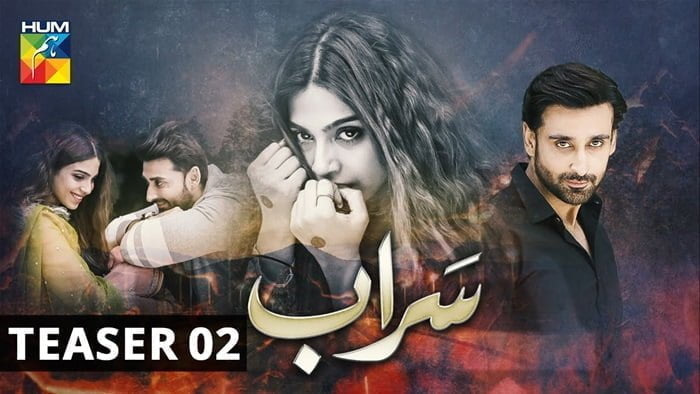 Upcoming drama serial Saraab also sheds light on mental sickness, schizophrenia to be precise.
Schizophrenia is a mental disorder characterized by hallucinations, delusions and abnormal thinking and behavior. In drama serial Saraab, the main character of Schizophrenic patient is portrayed beautifully by Sonya Hussyn.
Saraab storyline:
As assumed by the teasers released earlier, Saraab is a story of a schizophrenic patient and how all her loved ones suffer from her illness.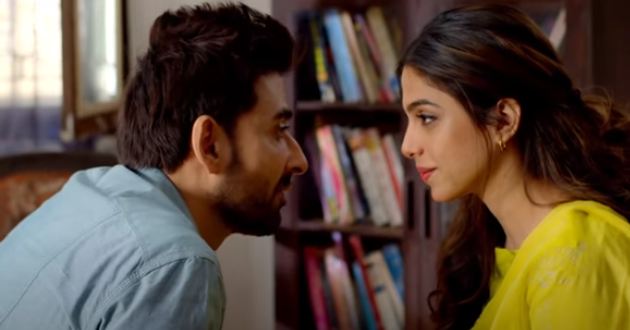 The must watch drama is a love story between Sonya Hussyn and Sami Khan. The couple is cherishing a happy life together, until one day Sonya faces behavioral changes. Due to her mental illness, Sonya disremembers her love interest Sami khan. Later, she is also admitted in mental asylum.
How the couple will overcome this hardship and what will happen of Sonya is for us to find out in Saraab.
Read More: Qubool – A song by Bilal Saeed and Saba Qamar
Cast:
Written by Edison Idrees and produced by Momal production and MD production, drama serial Saraab is directed by Mohsin Talat.
Mohsin is usually seen highlighting real life issues, especially the ones neglected in our society. From his previous projects like Ishq Zahenaseeb and Pyaar Kay Sadqay, it looks like Mohsin Talat is currently focused on mental illness.
Moreover, this profound screenplay stars the beautiful and glamorous Sonya Hussyn alongside super-talented Sami Khan as lead cast.
Sonya revealed in an interview how she studied the character thoughtfully before signing up for it. She even visited mental asylums and rehab centers and met with patients of similar abnormalities.
Also, Sonya seemed excited and proud about her new avatar, as she posted a picture on her Instagram profile with a caption:
"If your #mentalillness makes you feel guilty, review the definition of "illness" and treat yourself with the same respect and concern you would show to a heart patient.
It's time to destigmatize ' MENTAL ILLNESS' in any form."
In addition, Saraab is the third project of the couple together. Sonya and Sami previously won hearts with two of their plays namely Aisy hai Tanhai and Ishq Zahenaseeb. Both of the serial were an enormous success and garnered much appreciation.
Apart from Sonya and Sami Khan, the other cast members include:
Nazish Jahangir
Auranzeb Laghari
Farida Shabbir
Ghana Ali
Sajid Shah
The serial is to be aired from Hum TV; however no date is yet finalized.
Read More: Upcoming Netflix series in August 2020
Below are some teasers of drama serial Saraab: