Going back to previous months, renowned celebrity figure Shaan Shahid, made a prominent statement about popular Turkish TV serial "Dirilis Ertugrul" or Ertugrul Ghazi and he seemed quite upset by the government to air the international series on a national channel, "imported content" as he phrased it.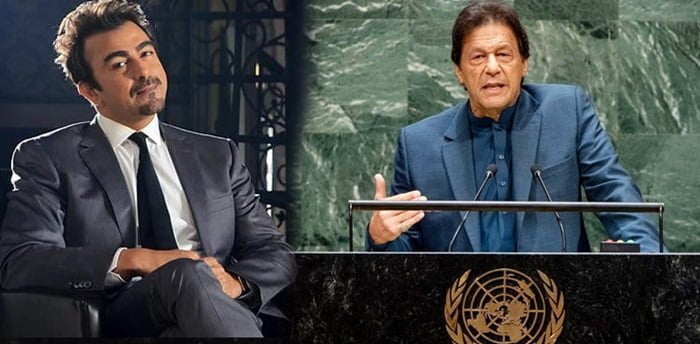 Shaan Shahid, seen socially active especially on twitter, sketched out his thoughts about how the focus should be on screening internal content rather than replaying foreign shows and dramas. Shaan emphasized on producing such content in your homeland as the country does not lack in talented actors and directors who are willing to portray "Heroes of Islam" presented in Turkish TV series.
What Shaan seemed most angry about was the airing of borrowed show on a national channel "PTV", for which he pays taxes, instead of private channels.
 "Dirilis Ertugrul or Ertugrul Ghazi" a Turkish TV serial has set records in Pakistan since the day it aired in Urdu dubbed version and gained huge fan following in a span of time. Loved and praised by majority population, this Drama has highest subscribers on its Youtube channel than any Pakistani channel. On April 28, 2020 Faisal Javed Khan, a PTI leader, made a tweet informing the public about "Dirilis Ertugrul or Ertugrul Ghazi" YouTube channel saying:
"For those who have been asking for Ertugrul Urdu on Youtube – PTV (Pakistan) and TRT (Turkey) has come up with a joint Youtube channel – Here is the link to watch Ertugrul in Urdu,"
Few hour later, Shaan replied to his tweet with "Try to find our own history and it's hero's .." This is where it all started.
Read More: Ertugrul star Esra Bilgic speaks out against Child Labor
This went on for some days with Shaan Shahid tweeting related to the show every now and then. At some point, Shaan also disagreed with "Ertugral Ghazi" being history of Muslims as he made a statement:
"If Islamic history is the same for everyone, then this show should have been dubbed in Arabic and aired in Saudi Arabia."
Through Shaan Shahid's trillion tweets and replies, we can conclude that he had no grudges specifically about "Dirilis Ertugrul". His emphasis on how government should support Pakistani actors and industry in recreating our own history and portraying our own heroes of the past rather than screening borrowed content from outside, especially on channels like PTV.
"When a state-owned channel for which I pay taxes extends its support to foreign content, I begin to lose hope. I don't have anything against Ertugrul, or against any production that is done well." – Shaan Shahid
However, recently Shaan made a tweet about "Dirilis Erugrul" calling it a master piece and appreciating the whole cast, directors even technicians who made it happen.
After some users made negative comments and brought up his previous statements, this is what Shaan had to say.
It was true, Shaan never made a hateful comment about the show itself. What he seemed disappointed was about the foreign show being aired on a local channel.
Read More: Ertugrul Ghazi statue Erected in Lahore