The controversial Pakistani-Canadian You Tuber Sham Idrees has recently introduced his first daughter, Duaa Idrees, to the world, leaving the followers completely thunderstruck. His eldest daughter is not a neonate, but all grown up 10 years old, as she makes her debut as a content creator, soon after the daddy's announcement.
Going back a week, on 23rd September 2020; Sham Idrees posted a detailed v-log, titled "Meet my other daughter." When majority assumed it to be some kind of twisted prank, the decade old story came out to be entirely different.
As the world recognizes, two years back in November 2018, Sham Idrees got married to his best friend and fellow YouTuber, Sehar, known as Queen Froggy and earlier this year, the couple was blessed with a baby girl who they named Sierra. Moreover, the duo was quick enough to introduce their little blessing to the world, as they created a separate Instagram account for her that already houses almost 125K followers. Nevertheless, a week earlier, the renowned v-logger dropped a bombshell on his followers, familiarizing the years-old secret daughter.
Sham Idrees in the video revealed his prior Youtube life, giving out some details about his short-lived first marriage. Sham stated, "I'm gonna take you back to 2010. I was 19 or 20 years of age, fairly young. I didn't know what I was doing but I decided to get married. Of course, it didn't work out and within a few months we decided to end it and go our separate ways. However, a few months after that I found out I was having a baby… On a beautiful day of September the 10th, 2010 I had a baby girl."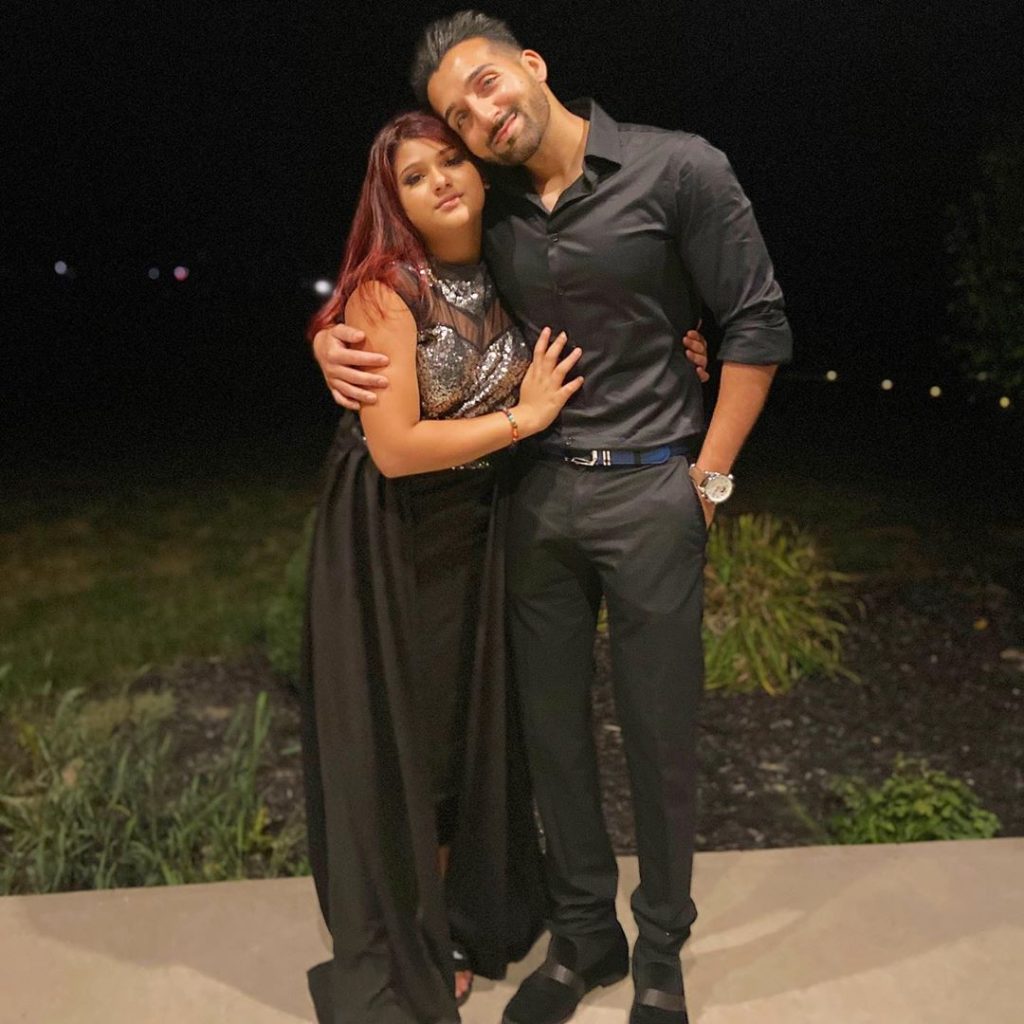 Also, in his extended v-log, Sham supported his top-secret saying he was unsure of whether his daughter is willing to follow his footsteps or not, hence he waited for the right time, letting Duaa decide for herself. Furthermore, the announcement from daddy dearest came out on Duaa's 10th birthday, as he mentioned that his daughter is now old enough to make her own choices.
"When I started vlogging, I made you all a part of my life. My daughter was 6 years old and I had to make a decision if I keep her on social media or take her completely off… Now we celebrated her 10th birthday and I know 10 is still fairly young but I gave her the option and asked her if she wants to be a part of this industry and she is very excited." – Stated Sham
Read More: Chris Hemsworth to star in Netflix's Spiderhead
Duaa Idress daughter starts her own channel
As mentioned by Sham Idrees, Duaa has finally decided to step foot in the YouTube world, hence continuing the father's legacy. Moreover, the little Duaa has also commenced her own channel, where she uploaded her first video, introducing her family members, followed with an insight of her birthday party.  
Here to mention, the little Duaa has previously been a part of her father's video. Few years back, sham did a marshmallow challenge with her, however didn't reveal her identity then. Hence, she was presumed to be Sham's niece by the followers.
Read More: Iman Vellani to play Ms Marvel in Marvel's Disney+ series