Pakistan TikToker Hareem Shah is making headlines as Interior Minister Sheikh Rasheed told the TikToker to 'shut up.' Hareem Shah shared a video clip from her upcoming interview on Tabish Hashmi's show on social media that landed herself in a lot of trouble as netizens began to criticize and shame the TikToker's inappropriate behaviour.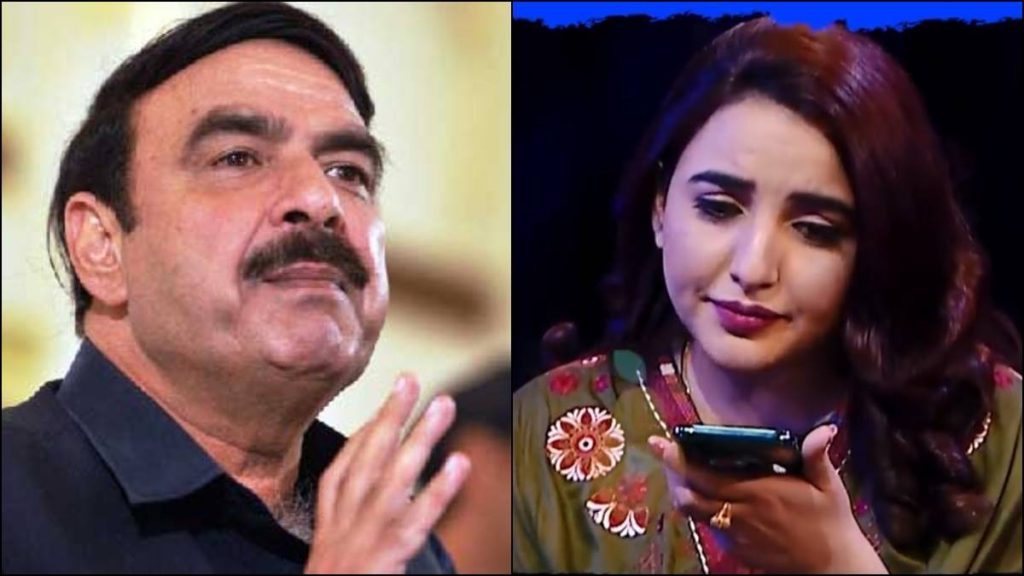 Hareem Shah shared a clip from her upcoming interview being asked whether she could call Sheikh Rasheed. The TikToker responds, "Try Kar Letay Hain (We can try)." before being handed a cellphone to dial the number. Hareem Shah ends up going through with it and calls Sheikh Rasheed.
The TikToker then demanded him to have a conversation with her right away. "Please talk to me now." said Hareem Shah but Sheikh Rasheed responded by saying, "Bakwas Band Karain (Shut Up)." Meanwhile, everyone present on show broke into laughter.
However, the video clip shared by Hareem Shah landed her in trouble with netizens as they criticized the TikToker for inappropriate behavior and publicly making a fool of other people. The internet sensation ended up deleting the clip but it had already gone viral on social media.
It is pertinent to mention that Hareem Shah is well-known for her controversies with various politicians, including Sheikh Rasheed. In 2019, Hareem Shah and Sheikh Rashid that ended up going viral on social media over a leaked video call. In the clip, Hareem accused Rasheed of sending her inappropriate pictures. However, the politician did not acknowledge anything and ended up disconnecting the call.
Read more: Hareem Shah and Sheikh Rashid Video Call.
Follow INCPAK on Facebook / Twitter / Instagram for updates.