Pakistani cricketer, Shoaib Malik, and Indian tennis star, Sania Mirza, have reportedly gotten a divorce and parted ways after 12 years of marriage. However, the celebrity couple have not confirmed any news regarding the matter and all the reports are merely a speculation by fans.
The rumors of the divorce between Shoaib Malik and Sania Mirza began circulating on social media a few days ago after Netizens noticed that Sania Mirza was posting pictures with her son but did not include her husband, Shoaib Malik, or mention / tag him in the comments.
Sania Mirza also began to post several sad and empowering quotes in recent weeks, which added to the speculation and rumors about the couple's divorce. Recently, the Indian tennis player shared a post on social media that read, "Where do broken hearts go. To find Allah." which made the rumors even worse.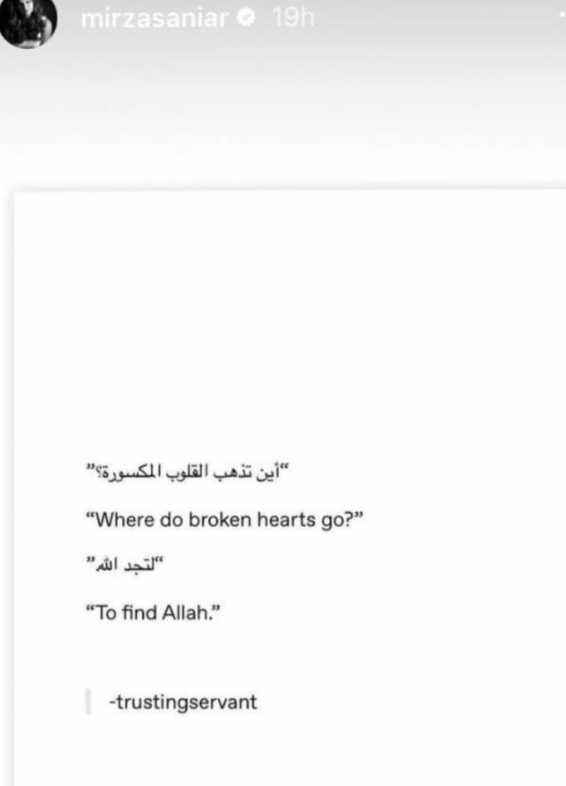 Recently, the duo celebrated their son, Izhaan's birthday together but Sania Mirza did not share any pictures from the party, which led to speculation that she had separated from Shoaib Malik. However, it bears mentioning that Shoaib Malik did share pictures of the family together.
However, the couple is yet to respond to these rumors and several publications reported that they've tried contacting both but their management teams refused or did not respond despite seeing the message. However, this won't be the first time rumors of Sania Mirza and Shoaib Malik getting divorced and separated have gone viral on social media.
Back in 2012, the couple seemed to be going through a hard time and everyone speculated that they've gotten a separation. However, Shoaib and Sania managed to work things out and remained together. Therefore, it is too early to assume whether the divorce rumors are true and everyone should wait for a direct confirmation from the couple.
It is pertinent to mention that Shoaib Malik and Sania Mirza got married in 2010 and have been living in Dubai. Furthermore, the marriage was a bit controversial considering another woman started accusing Shoaib of marrying her first. However, the problems seemed to have resolved itself as we did not hear about the matter again.
Read more: PML-N's Pervaiz Rasheed Becomes Latest Victim of Leaked Viral Video.
Follow INCPAK on Facebook / Twitter / Instagram for updates.