Young talented teenager Siya Kakkar, aged 16, of India who was famous for her dance videos on video sharing platform Tiktok has departed from this world on Thursday 25th June 2020, as confirmed by her manager Arjun Sarin.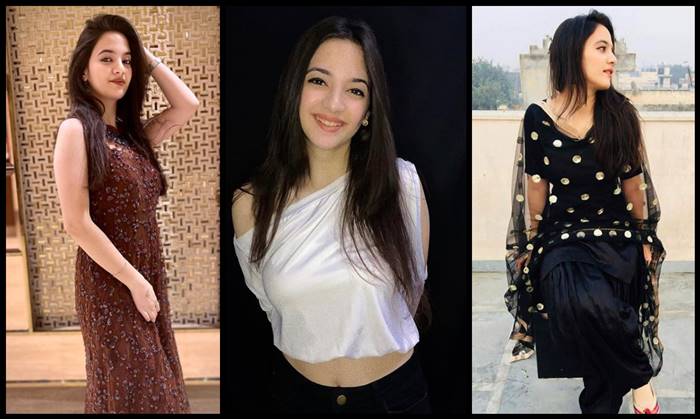 Siya's death news stormed the internet after young Tiktoker's manager Arjun confirmed the melancholic news of her tragic death on his Instagram, posting her picture with a caption:
"No more words, you will always be the best artist. Rest in Peace."
According to the reports, Kakkar had committed suicide as she was found hanging to the ceiling fan of her room, although further investigations are being conducted, after her family demanded proper look over into the matter.
Sixteen years old Siya Kakkar, belonging to the Preet Vihar area of Delhi in India was a young passionate actress, who gained huge fan following at such young age with her professionally choreographed dance videos. Before death, Siya had more than 1 million followers on her Tiktok account @Siya_kakkar, and over 200k followers on her Instagram as she shared most of her content on her Instagram profile. Her last instagram post was also one of her choreographed dance moves that received thousands of likes. Apart from Tiktok and instagram, Siya was also active on other social sites like Snapchat, twitter etc and the young girl was full of life.
Her manager, Arjun Sarin when asked about Siya Kakkar's reason of suicide denied anything of his knowledge that was bothering her. He described how zealous she was with her work, working whole-heartedly to entertain her fans.
"Siya was a bright girl who was constantly thinking about her next video. This must be due to something personal…work wise she was doing well. I had a word with her last night for a new project and she sounded normal. Me and my company Fame Experts manage lots of artists and Siya was a bright talent. I am heading to her home in Preet Vihar" – reported Arjun
Teenager's death left everyone in a state of shock. As soon as her death news confirmed, internet flooded with her videos and pictures, shared by her fans and other tiktokers, praising her talent and expressing their grief over her sudden death.
Indian actor Jay Bhanushali spoke about Siya's death saying "Condolences to the family of @siya_kakkar."
Read More: Karachi man dies making TikTok video
Photographer Viral Bhayani also voiced out his sorrow over young talented Siya Kakkar's demise on his instagram captioning:
"Before publishing this I spoke to her Talent management agency head Arjun Sarin who just spoke to her last night for song collaboration and he says she was in a good mood and perfectly alright. Even he has no clue what went wrong that she had to go this way."
"You go through her videos and you can she was so good in her content" Bhayani added.
Viral Bhayani made another post on instagram yesterday revealing details of Siya's death captioned:
"#siya kakkar news has shocked the world. Her iphone has been seized by the cops and they are trying to unlock it as its password protected. The actual reason is still not know to her family or the cops. The news was featured by all leading publications world over in all languages and they all warned youth never ever to take such step."
Tiktok is a world famous video sharing platform with millions of users all over the world. However, this year seems a little tough on Tiktokers as we lost so many of them past few months, with some committing suicide and others dying accidentally.
Read More: Teenager accidentally shot himself while filming a Tiktok video