With Eid ul Adha approaching really soon, summer clothing trends have also taken a huge update. So it's time to finally upgrade your boring closet this Eid with modernized, in fashion, weather friendly attire.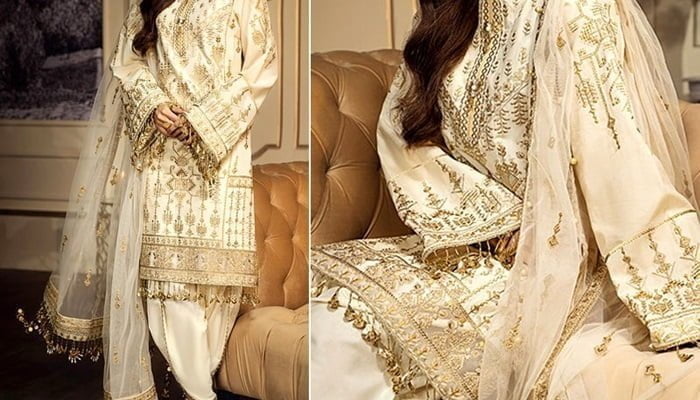 This sunny and rainy season is all about bright colors, light fabrics, baggy tops and floral prints.  However, with the crucial pandemic conditions going on for months now, ladies have been really missing out on great summer clothing trends and outfits.
Hence, following are some latest summer clothing trends that are longing to be adopted by Pakistani women. So this Eid, jump out of your pajamas and comfy sleep suits and treat yourself with recent, in store Pakistani costumes.
1. Plain dresses with heavy Dupattas summer trends:
Plain long maxi or frock style dresses have always been a priority choice in Pakistan. Nevertheless, as it's the Eid season, these plain shirts or maxis when worn with heavy, embroidered bright colored dupattas, really stand out, giving out a unique look.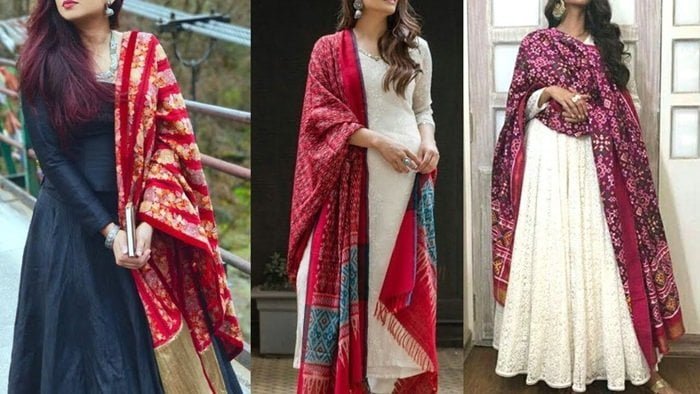 Color combinations are very significant when adopting such summer trends, especially for Eid festival. Usually, light colored dresses blended with bright colored dupattas or shawls give an eccentric outfit.
2. Floral kurtis summer clothing trends:
Floral prints and summer season gives the best mixture of outfits and never fails to attract the ladies. With Eid in mind, floral printed light fabric shirts with plain bright dupattas provide the perfect festival outfit for teens and tweens.
3. Short shirts with embroidered trousers:
Be it summer or winter, short shirts are a priority choice for most of us with their easy to carry nature.
Moreover, to our excitement, short shirts are once again in fashion and could be adopted for Eid ul Adha. However, this time the summer trend is quite different, as the shirts goes with loose embroidered trousers instead of jeans or tights.
4. Western summer clothing trends:
Plain or printed short, baggy or frock styled tops with jeans are also making their way into latest summer clothing trends.
There's a huge variety of ladies tops available at all outlets, so grabs yours this Eid.
In addition, light colored plain tops with contrasting jeans or white floral printed tops with plain jeans gives a worthy combination.
Read More: Sale alert – Ongoing sale on clothing brands in Pakistan
5. Angarkha style shirts:
Mostly adored Angarkhas are once again back in Pakistani fashion. Though, this time plain ones with light work are appreciated.
6. Plazos:
Another of summer clothing trends that could be opted this season is contrasting shirts with plazos or loose trousers.
Also, if you're going for this outfit, make sure shirt is not too heavy. Instead plain shirts with heavy worked plazos gives exclusive look to your attire.
In addition, if you're going for a heavy or printed shirt, then selecting plain plazos is a wise choice.
7. Dupattas summer clothing trends:
Dupattas are like accessories in Pakistani culture, especially on festivals like Eid. Dupattas are always a whole new fashion in Pakistani outfits, with a huge variety.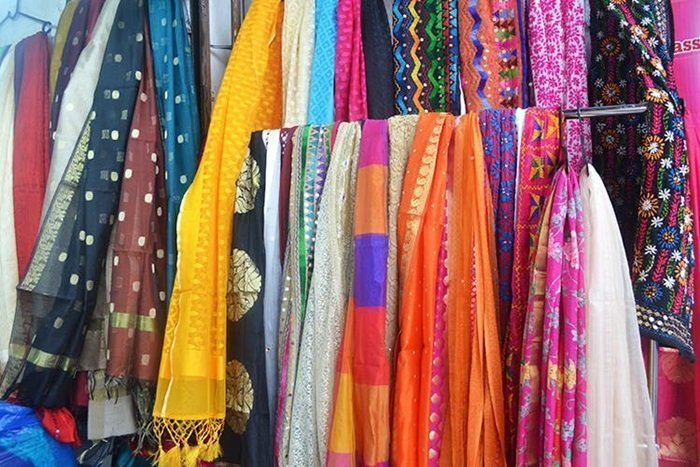 However, in summer use a bright colored and light worked dupattas. Also, net, silk or tissue dupattas gives an exceptional look to your outfit.
Read More: Top 15 Transgender Models who are changing the fashion industry