Tere Sadqy, latest Punjabi song marks the screen debut of famous Tiktokers of Pakistan, Minahil Malik and Harris Ali along with many others. The song was released on 20th July 2020, on musical Youtube channel "B2 Labels" and has gained 1.4 million views so far.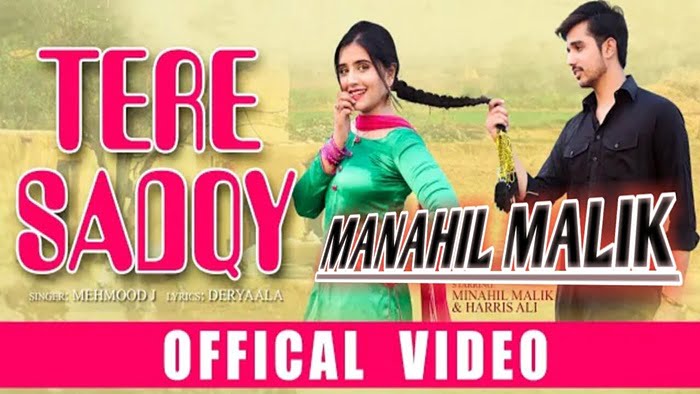 Tiktok is a video sharing platform that has collected huge recognition worldwide. The app offers multiple features, such as lip-syncing, background music, videos speed controls, tons of filters and much more. Hence, this platform is the most popular and forthcoming application among the youth as it promotes hidden talent, surfacing ways towards acting career.
Tiktok in Pakistan has brought forward two young stars previously named Areeka Haq from Karachi and Jannat Mirza from Faislabad. Both the renowned Tiktokers made their showbiz debut with musical videos and collected massive praises.
Read More: Jannat Mirza to appear in Bilal Saeed's next music video Shayar
 However, after Jannat and Areeka, another famous Tiktok stars, Minahil Malik ad Harris Ali have snatched the spotlight with their new song Tere Sadqy.  
About Tere Sadqy:
Tere Sadqy is a Punjabi soundtrack that displays the efforts of young talent of Pakistan. The song has been composed and produced by Mehmood J, who himself gained recognition from Tiktok for his beautiful voice. The lyric are in Punjabi language and penned down by Deryaala.
Moreover, the musical video stars the renowned Tiktok stars Minahil Malik and Harris Ali as leading figures.
Plot: The storyline of this beautiful track portrays the love story between two young love birds, the guy being a farmer of some village whereas the girl belonging to a developed city.
Read More: Soneya – Asim Azhar is back with another single
In addition, the video of Tere Sadqy also includes other Tiktokers named Sharjeel Awish, Shahzaib, MJ Ahmad and Merry Shah in pivotal roles.
Leading stars:
Harris Ali and Minahil malik, both stars gained popularity from video sharing app Tiktok.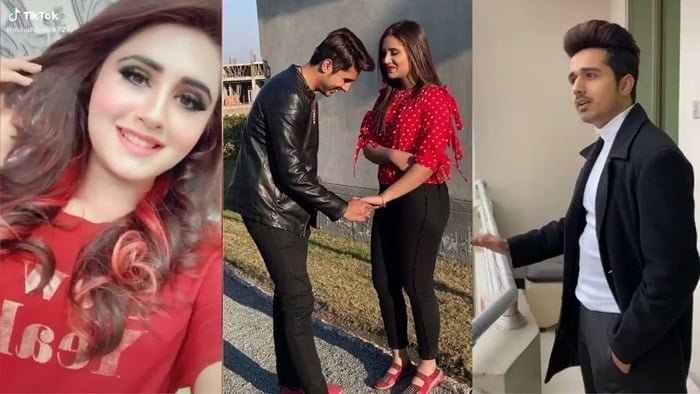 Minahil Malik, who is 25 years old, hails from Karachi, whereas Harris Ali belongs to the province of Punjab.  Both actors are notable figures on Tiktok, Harris Ali having 4 Million followers and Minahil Malik with over 499,000 fan following.
To conclude, famous application Tiktok is opening up gates for young generations, providing them opportunities to earn big name in the field of acting. Moreover, Tiktok stars in Pakistan are really flourishing and winning acknowledgments. It is wise to say that this young forthcoming talent will be the future of Pakistani showbiz, if given chances.
The musical video of Tere Sadqy is attached below:
Read more: TikTok star Minahil Malik responds to leaked pictures going viral.
Follow INCPAK on Facebook / Twitter / Instagram for updates.