A news which started circulating regarding the death of TikTok star Adil Rajput has turned out to be fake and just a publicity stunt by the actor to gain some more followers.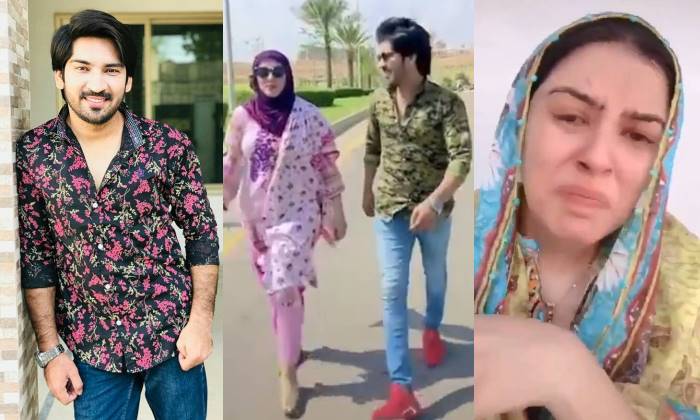 The wife of famous TikTok star Adil Rajput uploaded a video on the short video sharing platform telling fans that her husband had passed away in a car accident.
Soon after the video was uploaded on TikTok, a large crowd of people gathered outside the couple's home at Liaquatpur District of Rahim Yar Khan.
However, it is being reported that the entire video was a publicity stunt by the couple to gain followers on TikTok and Adil Rajput is alive and well.
According to locals, announcement regarding the death was even made at the area mosque and followers are now demanding higher authorities that legal action be taken against TikTok star Adil Rajput and his wife for hurting human feelings.
UPDATE: Farah uploaded another video showing her husband Adil Rajput seriously injured from the apparent car accident that claimed his life earlier.
We are still not sure whether all of this is just a publicity stunt or if he was actually in an accident.
UPDATE 2: Now Farah has made another video stating that her husband and TikTok star Adil Rajput had fainted during the accident and Noman (their friend) was confused when he called earlier.
Read more: Ertugrul star Hande Subasi bikini pictures criticized on Instagram.
Follow INCPAK on Facebook / Twitter / Instagram for updates.