This article contains the list of Top 10 massively enjoyed Netflix Comedy Movies you surely do not want to miss on.
Considered as the elite of all, the comedy genre houses a massive fan base and fits in with choice of every binger. It is therefore the reason, the comedy flicks garner exceptional viewership and tops the ranking charts on every platform.
Likewise, the streaming giant Netlfix has a broad and expanded compartment of Comedy Movies, stacked with one over other hilarious moving pictures. Founded with the comedy element as central, the uproarious plots and unearthly characters of Netflix comedy movies, promises to leave the audience out of breaths and still wanting more.
Hence, here are the top 10 highly celebrated time killer Netflix Comedy Movies:
1. The Sleepover
2020's megahit action comedy The Sleepover takes the audience on a hilarious night adventure, loaded with tons of action, mishaps, suspense and riddles, that will leave you in fits and laughter. Being one of the best Netflix comedy movies of 2020, The Sleepover is exclusively created for children's and teens, and features the plucky young troop on a mission that is greater and harder than their age.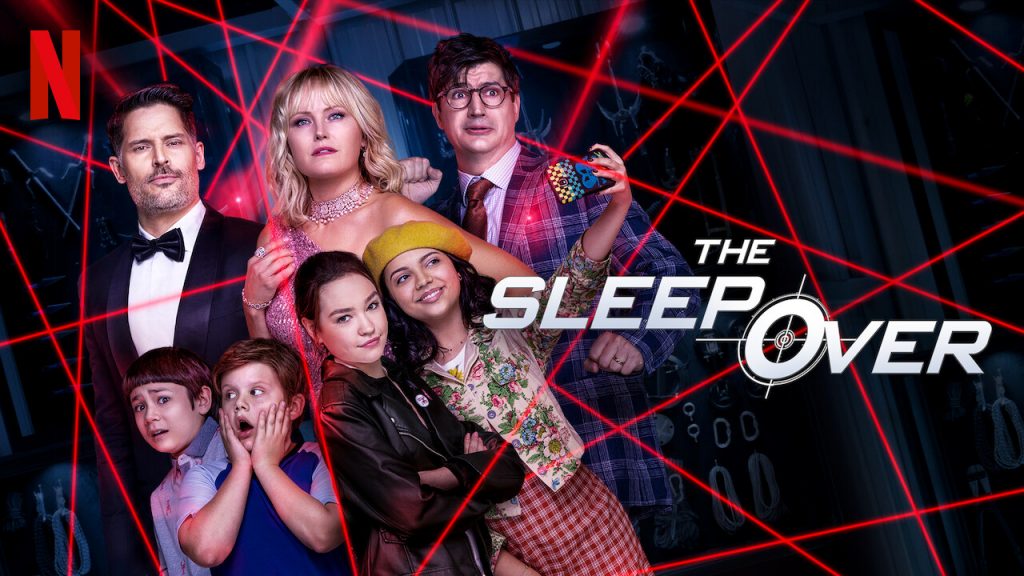 The Sleepover unfolds with super mom Margot's video with her offspring Kevin and Clancy going viral on YouTube. The seemingly normal mother has a history in crime world that results in Margot and her chef husband, being traced and kidnapped by the Witness Protection Program.
However, when the audacious youngsters find out about their parent's sudden abduction, they kick off a rescue mission together with their bosom buddies in order to battle their parent's enemies.
2. The Christmas Chronicles
One of the best Netflix Christmas Comedy movies, the Christmas chronicles houses a separate fan base of not only children, but adults too, owing to its hysterically twisted plot loaded with bags of action, adventure, and the magnificent Christmas spirit.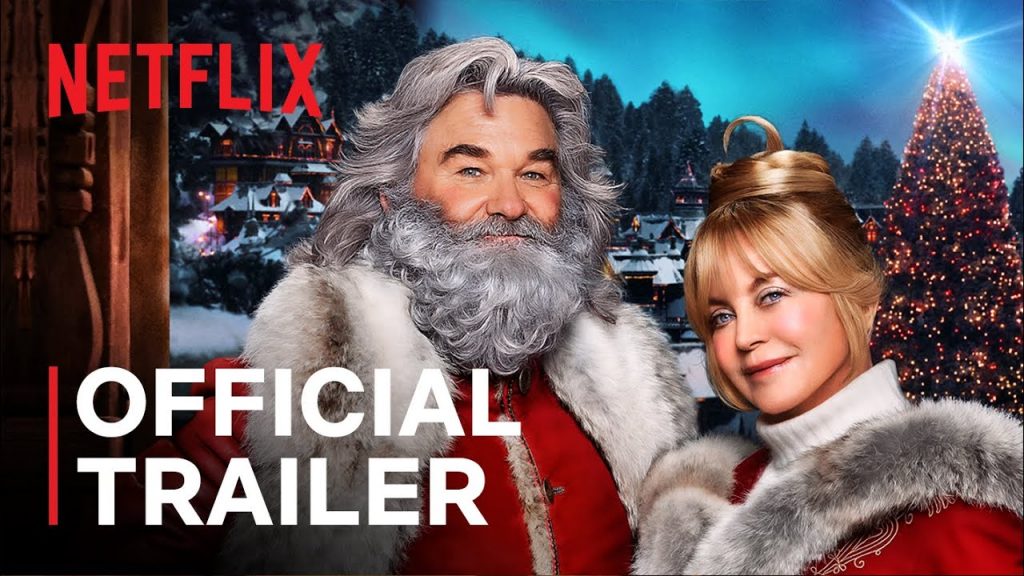 Two mischievous siblings Teddy and Kate unexpectedly spot the Santa Klaus in their home, and decide to have an adventurous night as they hop into his sleigh. Santa unknowingly rides off with the kids in tow. However, half way in the journey, as the siblings were about to make their presence known, Santa's sleigh breaks down, scattering all the presents. And now, it's on the brother sister combo to deliver the presents correctly and save the holiday.
The Christmas chronicles is loaded with uproarious plots and events, with elves joining the endeavor, Santa being arrested and much more that glues the audience at the edges of their seats.
3. Eurovision Song Contest: The Story of Fire Saga
Musical comedy Eurovision Song Contest is a story of two childhood best friends Lars Erickssong and Sigrit Ericksdóttir and their journey to the pop music world and the global music competition Eurovision song contest.
Created with a comedy element, the 'Eurovision Song contest: The Story of Fire Saga' will test the bond of Lars and Sigrit through all ups and downs, with scheming rivals, high stakes and onstage mishaps.
4. The Wrong Missy
One of the best Netflix romantic comedy movies, The Wrong Missy is a story of Tim and his weird blind date Melissa or Missy. Missy is odd and creepy and consequently Tim sneaks out of their first date, abandoning Missy.
A couple of months later, Tim crosses path with another beautiful girl also named Melissa. Considering her to be the woman of his dreams, Tim and Melissa decides on a date. However, destiny has some hilarious twist in store. Tim invites Missy instead of Melissa. Consequently, Tim has to tolerate huge embarrassments and crazy actions that come with Missy.
5. Double Dad
Best of modern Brazilian Netflix Comedy Movies, Double Dad follows the story of an 18 year old woman, on a mission to find a missing asset of her life.
While her mother is abroad, Vicenza who has lived in a hippie commune all her life sneaks out into the real world to find her biological father and comes across massive twists in the process.
Read More: Top 10 Romantic movies on Netflix
6. Vampires and the Bronx
2020's American horror comedy, Vampires and the Bronx follows a sidesplitting battle between the monstrous vamps and a group of audacious teenagers, determined to protect their neighborhood The Bronx, when a troop of vampires invade and welcome their hilarious death.
7. Set it up
Two exhausted assistants when finally done with their 24/7 office shifts joins hands to set up their workaholic bosses, with the aim of earning a normal life and some leisure time.
Nevertheless, easier said than done as the two have to invest hundred percent of their brains. Working as the man behind the curtains, the duo messes up with their superiors' office lives entirely, from work routines to setting up a dating pattern making it a match made in office place.
8. The After Party
Another of the Best Netflix comedy movies, The After Party follows the story of a classic rapper and his best friend, and their crazy endeavor to accomplish their dreams.
When an aspiring rapper goes viral for all the wrong reasons, he thinks his career is over. But when his best friend gets them into a wild New York City after party, he gets one more chance to make the impossible happen.
9. The Package
When four teenage friends go on a camping trip during spring break, an unfortunate accident sets off a race against time to save one's most prized possession.
10. Paddleton
The comedy drama film Paddleton is the story of two misfit neighbors, living the life to the fullest when one is diagnosed of a lethal illness.
The story starts off with middle-aged Michael receives a diagnosis of terminal stomach cancer and plans to end his life. This upsets his older, upstairs neighbor Andy, as they are each other's best (and only) friends and escape from their menial jobs. Andy encourages Michael to try to fight the cancer, but Michael refuses to prolong any suffering. As per Michael's wishes, the two make pizzas together, watch kung fu movies, solve jigsaw puzzles, and play Paddleton, a game of their own creation. Andy promises to finally tell Michael a rousing halftime speech that he has been working on in secret.
Read More: Ryan Coogler to fetch 'Wakanda' series for Disney+ outlet
Follow INCPAK on Facebook / Twitter / Instagram for updates.