This article contains the list of Top 10 Pakistani TikTokers who have gained millions of fan following on their Tiktok accounts through their video content.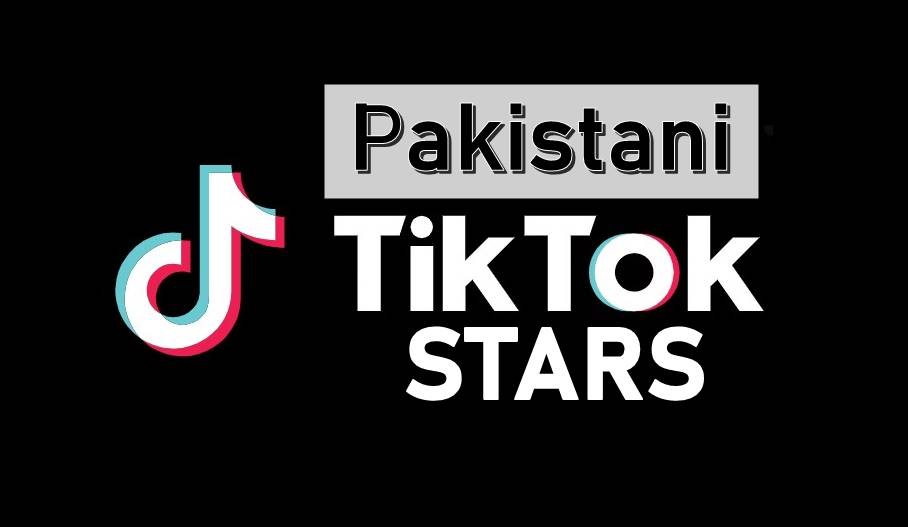 Going back a decade, the sources of entertainment for youngsters were watching cartoons or TV serials while munching on their favorite snacks, play-station with friends and evening of outdoor games. But, with world evolving every second, in this modern era of technology, internet has taken over and is now an essential part of our lives. Thousands of social networking apps keep our youth engaged in never ending content, be it memes, insta lives, tweets or videos and Tiktok is one of them.
Tiktok is a video creating social application that allows its users to upload short contrasting videos with background music, lip syncing, transformation features, never-ending filters and especially background dialogues. This successful application has gained 500 Million+ downloads worldwide and is a trending application in Pakistan.
Pakistani youngsters are occupied in this application more than ever, displaying their talents through their videos and gaining millions of followers for their amazing acting skills and entertaining content. With Tiktok stars growing rapidly in Pakistan, it is a tough competition for youth to maintain their position among top most followed users and the list keeps on updating.
The current list of "Top 10 Pakistani Tiktokers" goes as:
1. Jannat Mirza:
21 years old, art student Jannat Mirza leads the list and is most followed tiktok star of Pakistan with 7.1 M followers on her tiktok account @jannatmirza. Acclaimed for her stunning looks and dressing, Jannat hails from Faislabad but currently moved to Japan to pursue her career in journalism.
2. Zulqarnain Sikandar
Known for his witty videos, Zulqarnain sikandar or ch.zulqarnain25 on tiktok, comes second in the list of "top 10 most followed Tiktokers of Pakistan" with currently 6.2 M followers. Belonging to Gujrat, this 22 years young Vlogger and actor is praised by his followers for his strong expressions and surely has a bright upcoming future in showbiz.
Read More: Top 10 most followed Pakistani celebrities on Instagram
3. Kanwal Aftab
@Kanwal.135 on tiktok follows zulqarnain with 6 M followers. Apart from tiktok, student of BS mass communication, Kanwal Aftab is also pursuing her career in acting and modeling with many online brands.
4. Malik Usman Asim
@Usman asim66, known as #famousmolvi on tiktok holds forth place in the list of "top 10 Pakistani TikTokers" with 5.8 M followers.Usman is famous for his amazing acting skills with a sprinkle of humor in most of his videos.
5. Areeka Haq
The gorgeous young tiktok star Areeka Haq comes fifth after Usman Asim with 5.3 M followers on her tiktok account @areeka__haq. 20 years old Areeka, was the first Karachiite to be most famous on tiktok and has huge number of admirers for her startling game of expressions.
6. Alishba Anjum
Alishba Anjum, sister of leading tiktoker of Pakistan Jannat Mirza, has sixth position in "Top 10 Pakistani TikTokers" With 5.2 M followers on her tiktok account @alishbaanjum.
7. Seher Hayat
The stunning beauty of Punjab, Seher Hayat or @seher-hayat on tiktok follows after Alishba with 5 M followers. Seher is adored for her marvelous dressing and has been called in many morning shows as well.
8. Dolly Fashion
The blonde haired @dollyfashionicon on tiktok follows the list with 4.5 M followers. As her name represents, dolly has upstanding sense in Fashion and is seen giving tips to her followers every now and then.
9. Mehak Malik
@Mehakmalikofficial578 follows after dolly with 4.3 M followers. Belonging to the province of Punjab, Mehak is a transgender dancer, tiktoker and stage actor.
10. Phoolllu
Last but not the least, @phoolllu of tiktok acquires the 10th place in the list of "top 10 most followed Tiktokers of Pakistan." Belonging to rural population or lack of education didn't stop him from displaying his passion for acting and now phoolllu has 4.2 M followers on his tiktok account.
Tiktok stars are rapidly growing in Pakistan with every other youngster displaying his skills through this platform. The media is also encouraging the efforts of these young stars by inviting them to different morning shows and game shows. These Tiktokers surely have a place in future drama industry.
Read More: Ayeza Khan – 3rd Pakistani celebrity to reach 6mn Instagram followers