Loads of exclusive drama serials surfaced this year, and with that being said some leading Pakistani drama actresses, with their fascinating performances and elite starring roles, stole the limelight. And, though each of the starlets did justice to the television screens, here are some finest names, who earned the leading drama actresses title for the year 2020.
1. Yumna Zaidi
The extremely talented baby faced Yumna Zaidi lies among the most feted emerging starlets. The actress, owing to her gifted features and strong game of expressions, has a way of keeping the viewers glued to their television screens. Likewise, this year also, the young beauty delivered some stage-rocking performances, which speeded up the rating charts of her screenplays.
Year 2020 had Yumna Zaidi in three contrasting characters, all of which she embraced masterly. From being a chilling illusion in Ishq Zahe-naseeb to a mentally immature young adult in Pyaar Ke Sadqay, Yumna proved herself as the queen of acting. Hence, she successfully front runs the list of leading Pakistani drama actresses.
2. Sajal Aly
The breathtakingly beautiful Sajal Aly is not a new name to the dramas universe. The starlet with her mastered skills has been ruling the television screens for quite a long time now.
The Aangan actress appeared in two serials this year. And, to state she picks the best of best wouldn't be off beam. Sajal Aly's first project was spirituality based serial Alif, and alongside the heartthrob Hamza Ali Abbasi, she straightforwardly chart busted the serial's rating.
Moreover, not stopping here, the actress once again hugged a challenging avatar in Yeh Dil Mera next, together with Ahad Raza Mir, whom she had tied knot earlier. The screenplay had perfectly touched horror element, and being an exclusive genre, it was an instant hit, making Sajal Aly one of the leading Pakistani drama actresses of the year.
3. Ayeza Khan
One of the most followed Instagram sensation Ayeza Khan made her way to the leading Pakistani drama actresses, attributable to portrayal of materialistic Mehwish in ARY digital's blockbuster Meray Pass Tum Ho. The feature, with its controversial storyline and exclusive plots, smashed all previous viewership records and now names as one of the most viewed drama. The worldwide success of MPTH aimed massive accolades towards its central lady Ayeza, as she flawlessly depicted such hard-hitting epitome.
Furthermore, Ayeza Khan also opted for two other serials in 2020. Titled Meher Posh and Thora sa Haq, the dramas are also relished equally by the spectators.
4. Hania Amir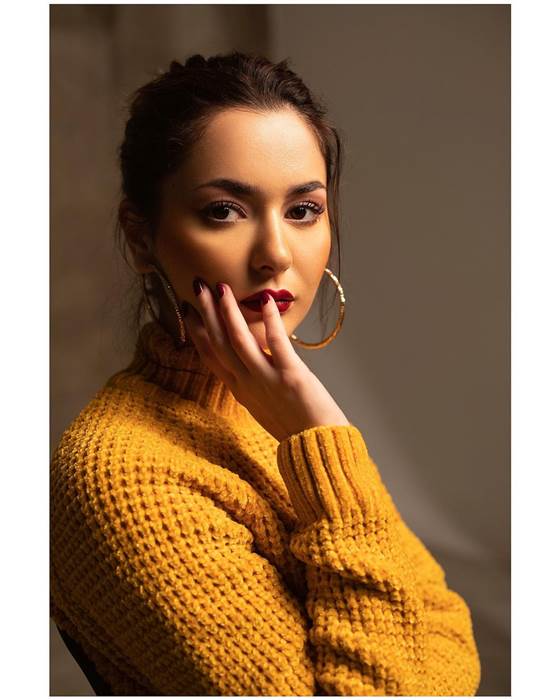 The bubbly beauty of Pakistan, Hania Amir stepped into the world of entertainment as a film actress. However, after pleasing the audience on silver screen, the starlet shifted to dramas industry. And, ever since, she has been the apple of the audience's eyes.
The spellbindingly gorgeous Hania Amir appeared in two serials this time, both of which were commercial hits. From being a money-oriented teenager in Dil Ruba to a full of life Romi in Ishqiya, the actress garnered huge appreciations from the audience, acquiring a rank among leading Pakistani drama actresses.
5. Sonya Hussyn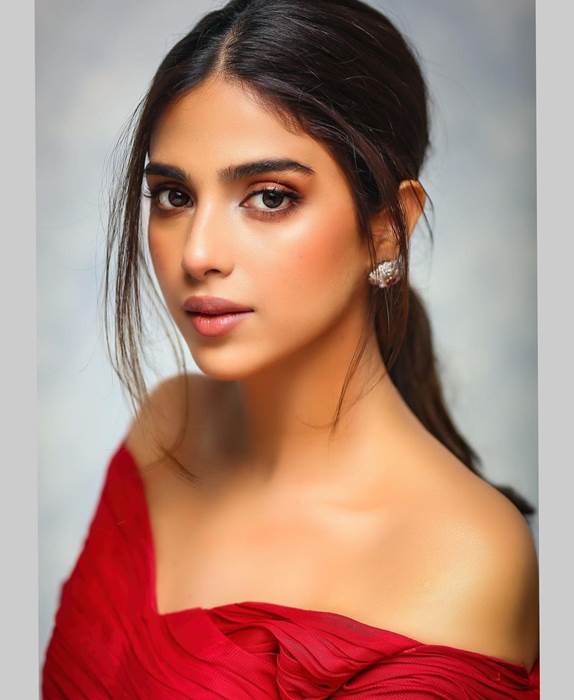 The bold and stunning Sonya Hussyn appeared in three serials this year, each of which depicted a completely different storyline. However, Sonya remained unshakable throughout.
Muhabbat Tujhe Alvida, Saraab and Ishq Zahenaseeb names the three major hits, which were blessed with Sonya's powerful craft of expressions. And, with her stellar performances, Sonya now names as one of the leading Pakistani drama actresses .
Read More: Top 10 Pakistani dramas of the year 2020 – [Must Watch].
6. Iqra Aziz
The young and ravishing Iqra Aziz has been part of some megahit serials in past that justifies her artistic acting skills. However, this year, Iqra's Jhooti did not live up to viewer's expectations. Although Iqra embraced a hard-hitting epitome, the screenplay's timeline and cruel plots lead it to its downfall.
Nevertheless, Iqra still enjoys a deserving among leading Pakistani drama actresses, as she waits to astound the audience with her upcoming serial Khuda aur Muhabbat 3.
7. Minal Khan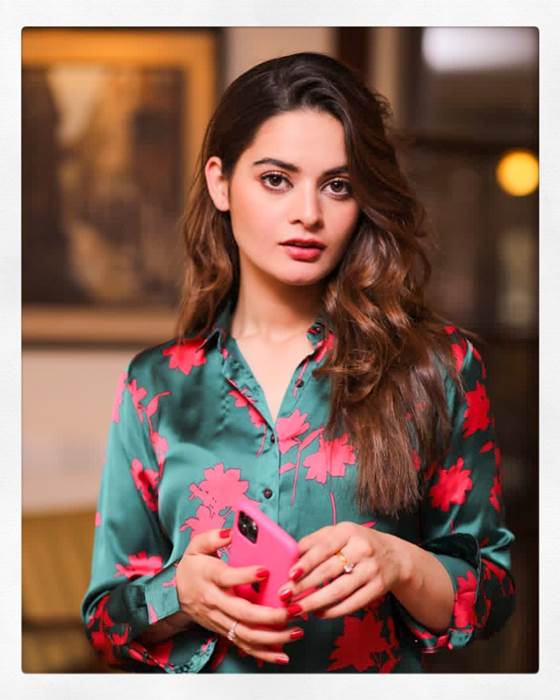 The young, passionate and strikingly gorgeous Minal Khan took everyone by surprise when she stepped ahead of the typical characters, and cherry-picked something different. Minal Khan appeared in three drama serials this year. However, what brought her critical acclaims was the antagonist character avatar of cruel and jealous sister in drama serial Jalan.
All praises to Minal, the drama set forth new viewership records, making Minal one of the best and leading Pakistani drama actresses.
8. Sarah Khan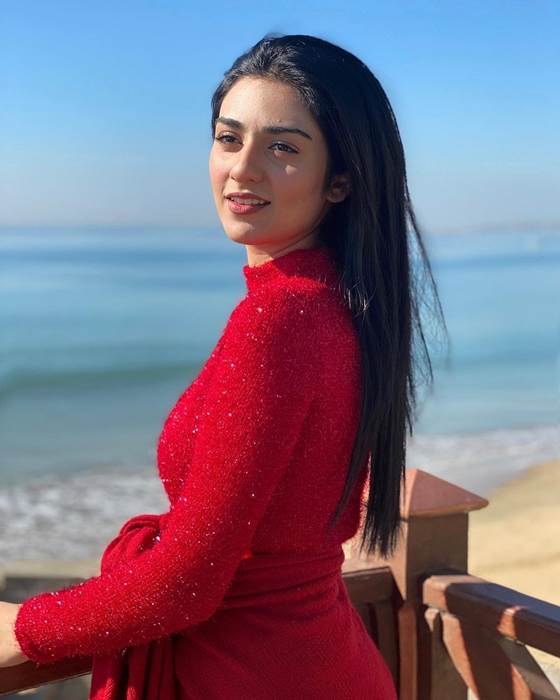 Sarah Khan is a fan favorite for a lot of reasons. Be it her decency, simplicity, dressing or mastered work on stage, Sarah carries all with perfection. It is therefore the reason the audience awaits Sarah's projects and revel in them equally.
Similarly, Sarah's tough and antagonist character of Miraal in Sabaat gained massive recognition this year. The character was a challenge for Sarah also, that she succeeded with flying colors.
9. Ramsha Khan
Ramsha Khan, the emerging young starlet, who has the audience captivated in her serial Ghisi Phiti Muhabbat currently, has proven herself as leading Pakistani drama actresses. The actress gained popularity with her serial Ishqiya alongside Feroze Khan and Hania Amir.
10. Hira Mani
The incredibly talented Hira Mani was seen in drama serial Ghalti and Kashaf this year. And, with her phenomenal performances the actress once again impressed the spectators.
Besides her remarkable acting, Hira's decency and elegance is what attracts the most audience. Hence, she enjoys a justified rank among leading Pakistani drama actresses.
Read More: Amna Ilyas and Dawar Mehmood criticized for their cute moment.
Follow INCPAK on Facebook / Twitter / Instagram for updates.