Pakistani singer Asim Azhar released a music video for his song Tum Tum that has started trending on social media and all people are talking about right now. The video features Asim Azhar along with other Pakistan talent including Shamoon Ismail, Talha Anjum, Talha Younus and Areeka Haq.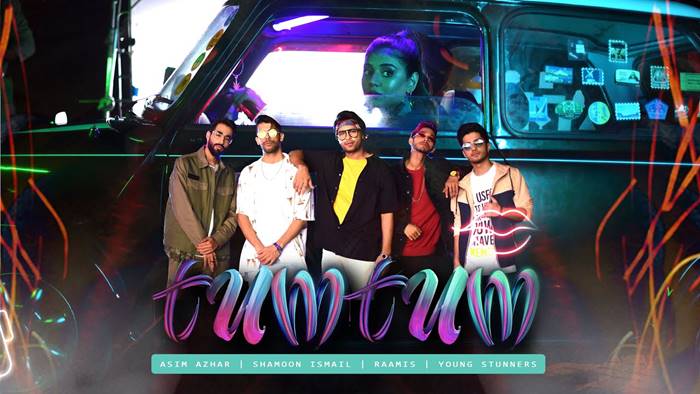 The Tum Tum music video has garnered over 160,000 likes on YouTube in just 3 hours of its release and the counter keeps rising.
Read more: PUBG Ban in Pakistan – What makes it a wrong decision?.
Here is the official video for Tum Tum by Asim Azhar:
Although the video is trending right now and everyone is watching it people on social media are not really supporting it or saying anything nice about it. Social media is trending with hashtag #TumTum.
Then there comes the debate on promoting Haraam content.
People seem to be having a strong dislike for Areeqa Haq too in this Tum Tum music video by Asim Azhar.
However, viewers still love their favorite YouTuber, Mooro.
Read more: CURSED, an upcoming Netflix series starring Katherine Langford.