Regardless of the chartbuster ongoing serials, three highly anticipated upcoming Pakistani dramas, with their mesmerizing teasers, have spellbound the viewers, as they count days to the premiere.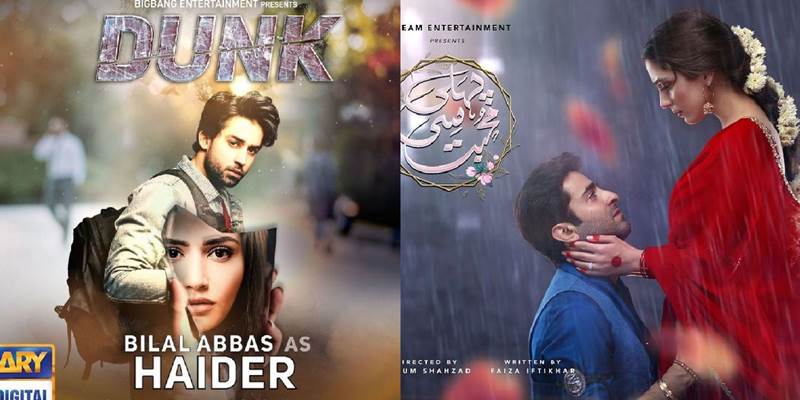 Pakistani dramas industry continues to flourish each passing day, owing to the back to back chartbuster screenplays being created. Keeping the audience's delight in mind, the show-runners have now taken a step ahead of typical melodramas, as we witness progressively more modern times storylines surfacing. Hence, these television shows garners a huge viewership and rankings, motivating the creators to develop more exceptional content.
Moreover, talking about the leading streamers Hum TV and ARY digitals, the broadcasters are known for presenting the exclusive, spine-chilling thrillers, which glue the spectators to their seats forever. And likewise, the private presenters are ready to captivate the audience once again with some exhilarating upcoming Pakistani dramas, hitting the displays really soon.
Upcoming Pakistani dramas 2020
After creating blockbusters like Faryaad, Nand, Log Kia Kahaingay, Jalan, Cheekh, Bala, Meray Pass Tum Ho and Ishqiya to name a few, ARY digital is all set to bounce back with two exciting projects, expected in near future. Titled Dunk and Pehli Si muhabbat, the screenplays are already receiving huge accolades.
Furthermore, Hum TV is no distant, as it's Mushk, Saraab, Sabaat, and, mohabbat Tujhe Alvida etc. smashed all records of viewership this year. And likewise, the channel has most awaited project, namely Phaans, listed for a premiere soon.
1. Dunk
One of the most hyped and highly anticipated upcoming Pakistani dramas, Dunk attracted enormous crowds, soon after its first teaser. The drama is known to have an intense and extremely twisted storyline. As revealed by its lead actor Bilal Abbas Khan, it's a murder mystery and that a very controversial one.
As assumed from its teasers, which has bagged a handful of views on YouTube, Dunk is a story revolving around sexual harassment and false allegations. Nevertheless, the serial has blockbuster written all over it.
In addition, Dunk comprises of a huge all-star cast, with the ravishing Sana Javed and the charismatic Bilal Abbas Khan as centrals. Besides, Nauman Ejaz, Azekah Daniel, Fahad Sheikh and Yasra Rizvi will be seen in pivotal avatars.
Read More: Sana Javed and Bilal Abbas paired up for new exciting project
2. Pehli Si Muhabbat
Starring the immensely adored on-screen duo Maya Ali and Sheheryaar Munawwar, another of the upcoming Pakistani dramas Pehli Si Muhabbat, belongs to a totally different genre. Where ARY digital's Dunk is all thrillers, Pehli Si Muhabbat is a deep and fascinating coming-to-age love story, which might get a little tragic with time. Nevertheless, the story is full of emotions and romance.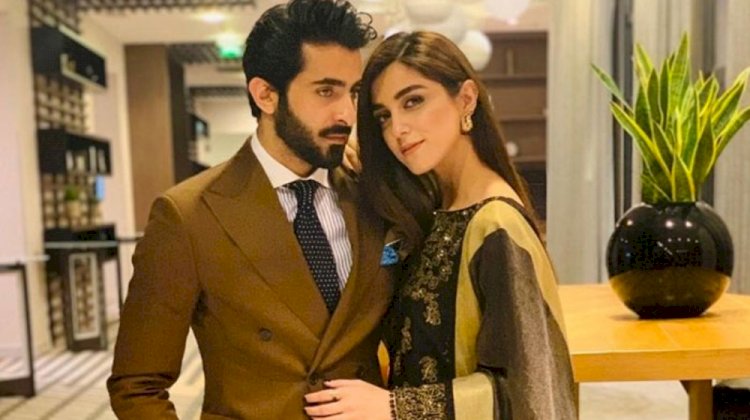 In addition, Pehli Si Muhabbat also serves as the small screen debut of the leading centrals Maya and Sheheryaar. Hence their fans are eagerly looking forward to this project.
3. Phaans
Hum TV has a topnotch record of highlighting social issues through its content. After bringing serials like Ishq Zahenaseeb, Pyaar Ke Sadqay and Saraab to life, which gathered enormous approbation over emphasizing mental issues, another of Hum TV's upcoming Pakistani dramas Phaans is also making rounds on internet, owing to its timeline that promises serious social issue. However, no further details about the plots are yet disclosed.
The drama consists of star studded cast, with Zara Noor Abbas, Shahzad Sheikh and Sami Khan as centrals.
Read More: Zara Noor Abbas, Sami Khan & Shahzad Sheikh to star in 'Phaans'