Daimi Bahar by Hadiqa Kiani which is tribute to the martyrs of Kashmir and Turkey has been taken down by YouTube yesterday. The singer has termed this act as "systemic silencing."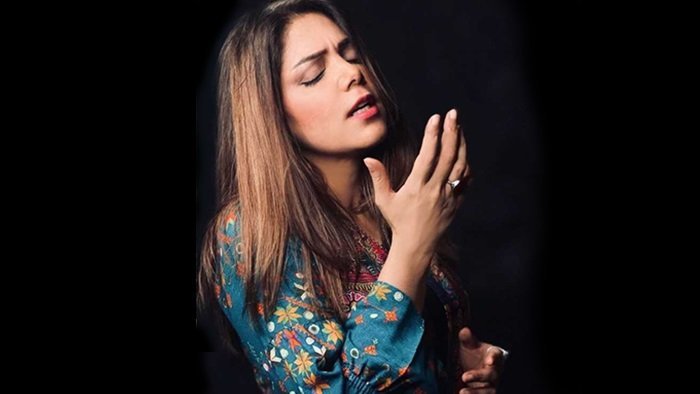 The Turkish Urdu classical masterpiece Daimi Bahar was released some days back on 13th of July and collected much praise and appreciation from the audience. The melody was also praised by the president of Pakistan, Dr Arif Alvi in a tweet.
He wrote:
"An Excellent Song to recognise the struggle of the oppressed people of Kashmir. Inshallah their dream, as sung, of the 'Eternal Spring' will come true. Definitely a heart warming rendition. The oppression of brutal, fascist, killing & raping India will end & Kashmir shall be free."
However, within two days of release, the world famous video sharing platform Youtube eliminated the beautiful rendition without any warning and reasoning.
Hadiqa Kiani Reaction:
The renowned Pakistani singer Hadiqa Kiani seemed very agitated and disheartened with this illegitimate act. She took this saddened news to her Instagram story, informing her fans. The songstress wrote:
"Our tribute to Kashmir was removed from Youtube a few hours ago. There seems to be a systematic silencing taking place but we will not be silenced because our message is of love and peace."
With her statement, it is quite clear that the removal of daimi bahar from Youtube was not a technical error and the community does not want to promote such content.
Hadiqa continued saying:
"@kashmircivitas is actively working to re-upload the video; I will share updates as soon as possible."
Read More: Daimi Bahar – Hadiqa Kiani pays tribute to Kashmir martyrs
As we already know, the posts and articles in support of Kashmir cause are often reported and removed from Facebook. Now, this inappropriate act is extending to Youtube as well and removal of Hadiqa's masterpiece Daimi Bahar is a recent proof of it.
Moreover, as the Kashmir Civitas, an international civil society for Kashmiri's rights, took serious action against Youtube community, the tribute Daimi Bahar is re-uploaded on Youtube.
About Daimi Bahar:
The pleasing musical video Daimi Bahar, vocalized by Hadiqa Kiani in collaboration with Turkish singer Ali Tolga was released on 13th July, Kashmir Martyr's day as a commendation to the fallen soldiers of Indian occupied Kashmir and those of Turkey Coup attempt. The song became popular within a few hours in both the countries, collecting love and appreciation on its way.
The lyrics of Daimi Bahar are composed in Turkish and Urdu and are focused on two dates specifically; that are 13th July and 15th July. Both dates are marked historically important as 'Kashmir martyr's day' and 'Turkey failed coup attempt' respectively. The video of this heartwarming soundtrack contained short clips of horrifying violence and protests from both the events. This might be the reason for the riddance of the video.
Read More: Sarah Khan & Falak Shabir Nikah Ceremony Video