PFDC Fashion Lahore week 2018 faces heavy criticism on social media, twitter as trouserless models walk  on the ramp.
Public has started showing anger and are disgusted by the fashion sense of our designers.
Pakistan Fashion Design Council Lahore stands as one of the reputed institute of Pakistan but seems to be more interested in humiliating women by making the women walk on the ramp half naked.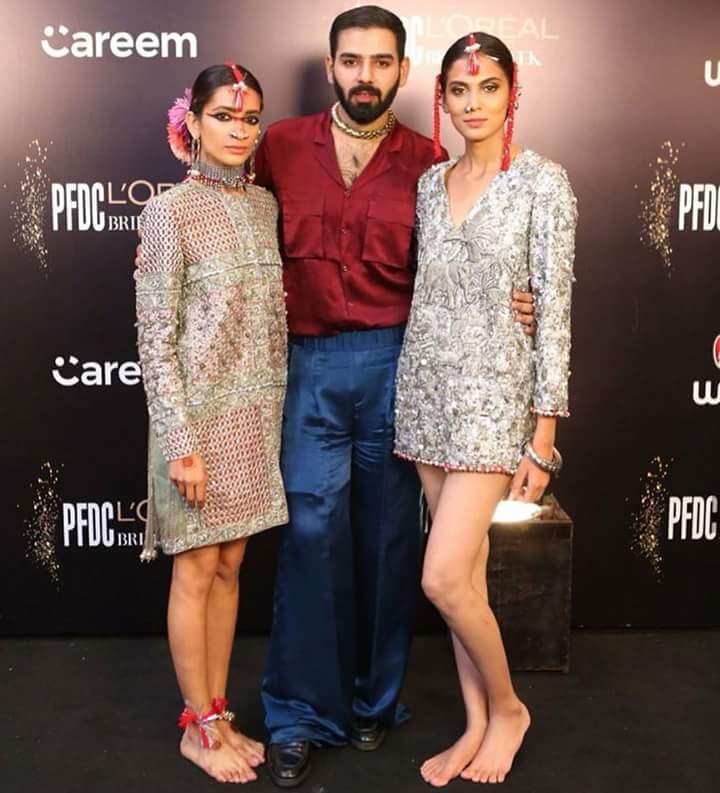 Wondering what is our fashion industry trying to prove? Are we ashamed of our own culture? Were they ashamed of their mothers and sisters wearing decent clothing? Are they going to encourage their wives and daughters to walk on the street half naked, or in some private parties so called elites willing to try out this new fashion trend.
Guess what it's for free in case you are wearing trouser just take if off and there you go. You have just tried out the latest of PFDC Fashion Lahore 2018.
It's alright to be a fashion freak but there should be some fine line drawn where art starts and ends. Not to make anything acceptable in the name of abstract art and messing up with cultural norms and values.
PFDC has no check and balance and guess they really need Khadim Hussain Rizvi (TLP Chairman) on board to make them realise that this is Pakistan not Paris and we are not Indians. He is not even far away, he lives in the same vicinity.
While entire Pakistan is busy criticizing government on appointment of Atif Mian (The economist), nobody seems to be bothered about PFDC Fashion Lahore 2018, which displayed hall naked and trouserless models.
Video clip from the PDFC Fashion Lahore 2018 
#PFDC fashion show last night in #lahore !!! pic.twitter.com/Zc9IN206lD

— Dr Ejaz Waris (@drejazwaris) September 5, 2018
It seems like they are all falling out of their own cultural values. Pakistan is an Islamic  country, Islam teaches simplicity and grace.
We are not requesting Chief Justice or the Prime Minister of Pakistan to take notice of this but Tehreek e Labbaik Chairman Khadim Hussain Rizvi can fix such mental disorder from which PFDC is suffering from.
Dear PFDC – You are such a disgrace to this society !
Here are some of the reactions on Twitter
This is not India. This is a fashion show which was being held in Lahore ?
Speechless ?? #uetseinsteins pic.twitter.com/rzheWCVbfX

— UET's Einsteins (@uetseinsteins) September 7, 2018
#pfdc fashion show last night at LAHORE !!! pic.twitter.com/AOI3NQW432

— Dr Ejaz Waris (@drejazwaris) September 5, 2018