Skin care is required throughout the year. However, its requirements extend a little when it comes to summer season. As we know, extreme summer weather is above our heads and so are tons of skin problems.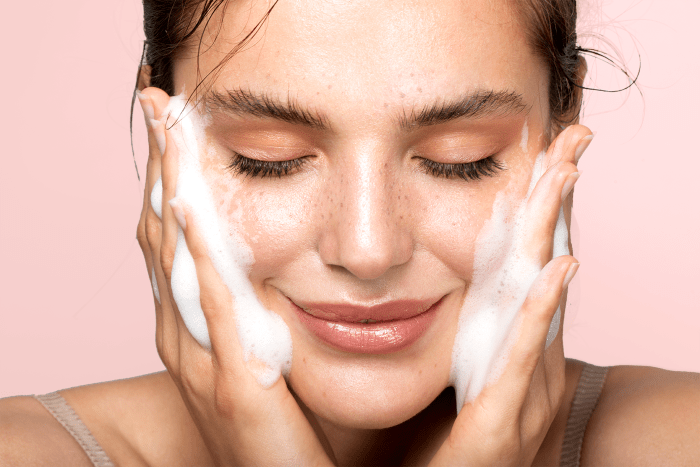 Talking about summer, it's the time of year that brings change in our lives. The wardrobe change, the hangouts change, morning routine change, the eatables changes and much more. Likewise, skin changes also make appearance; hence skin care in this season is required more than ever. It's the time of oilier, dryer and patchier skins that we all loathe. However, there are some basic steps of skin care that you need to follow to maintain your sparkling glowing skin during summers.
Summer skin care- basic steps :
Keep your skin hydrated:
In this hot sunny weather, keeping your skin hydrated is the basic skin care you can perform. Dust and flaming heat brings dullness to your skin and promotes redness and itching.
Rinsing your face frequently with water keeps facial cells moisturized and freshened. In addition, you do not require face wash every time, only water works just fine. Also, excessive use of face wash promotes dryness and contributes negatively in skin care.
Minimum makeup equals perfect skin care:
Minimize the use of makeup product, especially eye makeup. Foundations, highlighters and blushes could be harmful to skin when applied in high temperature. These products bring out porous skin and your natural glow fades away.
During summer, our skin's natural beauty starts surfacing that we lose during winters. Hence, wearing unnecessary makeup really stops the process.
Read More: Morning walk health benefits that will get you on your feet
Moreover, high makeup during summer season is not as comfortable to wear as in winters. Moisturizer, light skin powder and lip gloss are some of the summer friendly products you can apply.
Sun screen when going out:
Sun screens are must for your outdoor adventures and another basic of skin care. Mid-year is the time when UV rays are at their highest. These scorching sunrays make prolonged damage to skin, causing skin burns and patches on skin.
Apply good amount of sunscreen on your hands, feet, neck and face every time your leave your home, to protect your skin from such harmful rays. A minimum of SPF 30 sunscreen is appreciated. Also use a pair of sunglasses for your eye skin care.
Home remedies for skin care:
Certain home ingredients, like tomatoes, eggs, Aloe Vera and cucumbers are secret of special skin care.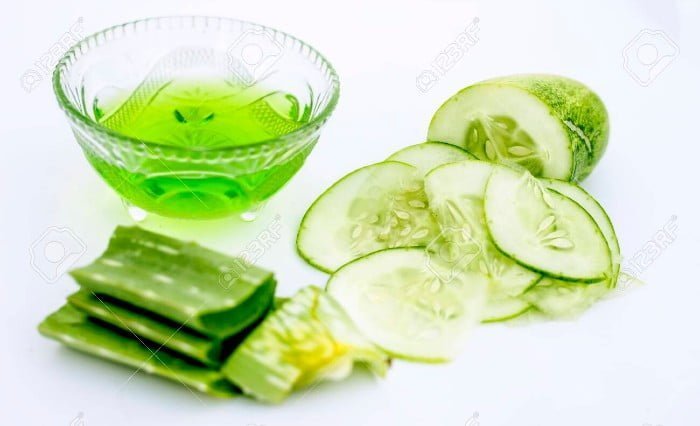 Lycopene in tomatoes do wonders to your face. You can make tomato juice (do not add water) and stuff it in ice trays. Massage 1 cube every day on your face to maintain gleaming radiant skin.
Aloe Vera gel work as natural primer and moisturizer on skin. Apply a little quantity everyday as it maintains the moisture of skin, preventing it from being dry.
Cucumbers are significant for eye care. With their cool nature, they help in removing dark circles and eye bags.
Increase water intake:
Water is the most essential element of our body. As water is expelled out more from our bodies in summers than winters, high water intake provides extra radiant skin.
Drink 7-8 glasses of water every day. It keeps our skin cells moisturized and hydrated, maintaining their spark. Water also prevents our skin from variety of infections and allergies. Above all, increased water consumption keeps all organs in check, keeping us healthy and consequently maintaining good skin health.
Other skin care during summer:
Additional care during summer includes:
Showering everyday
Wearing thin fabric clothes
Sandals and slippers in place of shoes
Eating cool and light meals
Use of lotions and face washes
Limited day time travelling
To sum of, skin is one of the most important organs of our body. Moreover, it is the only thing that maintains our good looks and makes us look attractive. Hence skin care is necessary throughout the year. However, as summers have their own charm and requires everything extra, proper skin care is another one of the "summer extras" that you need to make priority.
Read More: Healthy lifestyle – Staircase towards better future