These are the top 5 Essential oils for skin consisting of harmless ingredients that provide the best skin care. Apart from healing and maintenance of healthy skin, they provide numerous other benefits that add to flawless skin.
We all use various skin care products in the form of ointments, sun-screens, face-washes and beauty creams. However, all these compounds contain certain artificial ingredients that could be harmful for your sin. On the other hand, essentials oils for skin are made of hundred percent natural ingredients, hence has least side effects. Also, these oils are suitable for all skin types so you need not to worry about that either.
Essential oils for skin are becoming popular each passing day for the wonders they do to your skin. From soothing dry skin to reducing signs of aging, these little bottles are the easiest skincare.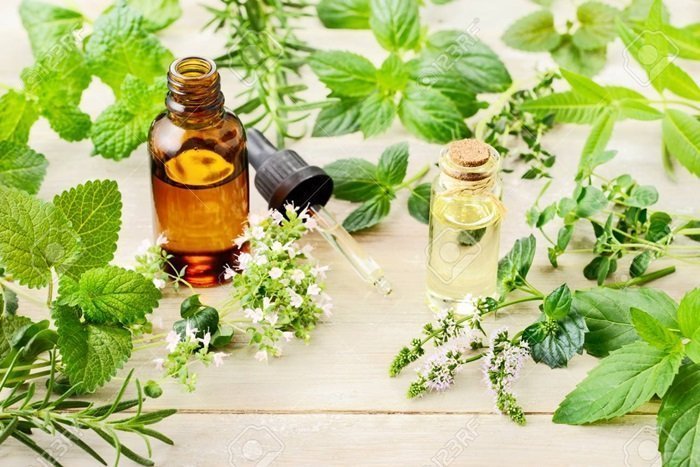 Note: Although essential oils are beneficial, it is important to dilute them in carrier oil such as Argon oil or coconut oil to make them safer and decrease irritation. Also, read the labels before applying. If the product is pre-blended, that carrier oil is not needed.
Below are some dermatological tested top 5 essential oils for skin:
1. Carrot seed oil:
Carrot seed essential oils for skin are proven to be fruitful against various skin problems. This amber colored oil is extracted from pure carrot seeds and is totally natural.
This oil is effective against dry, sun-damaged and wrinkled skin. In addition, it also reforms the cracked skins during winters or dry weather and brings back the shimmer of your face.
This essential oil for skin is suitable for both oily and dry complexions.
2. Lavender essential oils for skin:
Lavender oil tops the list one it comes to skin care. This aromatic oil is verified for all skin types including dry, aging, oily and sensitive skins.
With its enchanting fragrance, it helps in uplifting mood and helps you in relaxing. Moreover, the oil natural oil has anti-bacterial, anti-fungal and anti-inflammatory properties. According to dermatologists:
"Lavender oil is one of the most beneficial oils to treat acne, since the oils stops bacteria that causes the infection."
In addition, lavender oil also helps in treating menstrual cramps.
Read More: Skin care in summer – 5 basic steps for sparkling skin
3. Tea-tree oil:
Tea-tree essential oils for skin are another tested natural remedy. However, it is best suitable for oily and sensitive skins. Like lavender oil, this also contains anti-bacterial and anti-fungal properties. Other than that, the oil is repairs the skin naturally therefore can be used to treat minor cuts, burns etc.
The oil also helps in eliminating redness, swelling and acne scars, leaving you with smooth and clearer skin.
4. Monoi essential oils for skin:
Monoi oil is one of the ancient oils of the world, dating back to the times Polynesians used it for medicinal purposes. This mystical scented oil is made from the petals of Tiare flowers mixed with coconut oil.
This oil has moisturizing properties and promotes long-lasting skin glow. Monoi oil also protects skin from sun and weather elements adding to the purification and smoothness of the skin.
5. Lemongrass oil:
Lemon essential oil for skin is another perfect skin care. With its detoxification and regenerative properties, it minimizes microbial growth on your skin. Furthermore, the oil contributes positively in reducing and closing facial pores and brings out spotless skin.
In addition, lemongrass oil can also be massaged on temples to relieve headaches.
Never apply lemongrass oil directly on your skin.
To sum up, essential oils for skin are natural skin care treatment that could be adopted easily. Applying a small dose before going to bed is all you need for glowing, radiating skin.
Read More: Dates – Astounding Health benefits you never knew