Online token tax services through City Islamabad App will remain unavailable for a few days due to maintenance and system up-gradation according to the National Information Technology Board (NITB).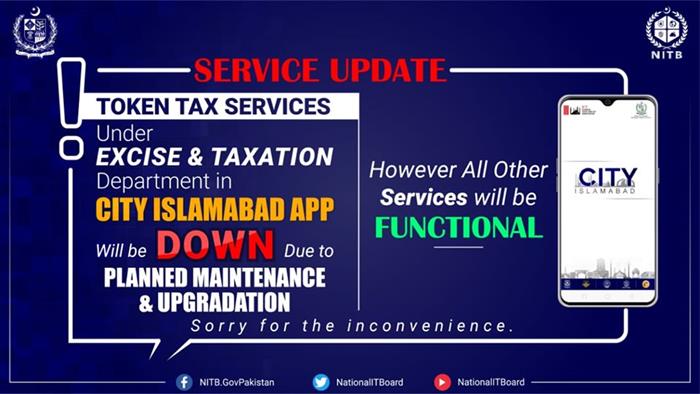 City Islamabad App was launched by NITB to provide digital services across the city for the ease of residents. Some of the services available on the app include verification and checking authenticity of:
Domicile
Arms License
Token Tax Information
International Driving Permit
Vehicle Registration Details
Some other services available thought the City App include booking of appointments before visiting any public offices or availing services by ICT Administration.
Download the Islamabad City App from the following links:
Read more: PTA not restoring PUBG Islamabad High Court orders to restore services in Pakistan.