Traveling abroad can be a daunting prospect, especially if you are traveling to benefit and progress your career. However, many people have started to see the advantages of traveling for their careers. Suppose you are uncertain about how travel could complement your career and improve your prospects. In that case, this guide contains everything that you need to know when it comes to your career and travel, including what you should do to prepare and whether travel might be the right option for you. You will then be able to make an informed decision on whether traveling might be a good way to boost your career.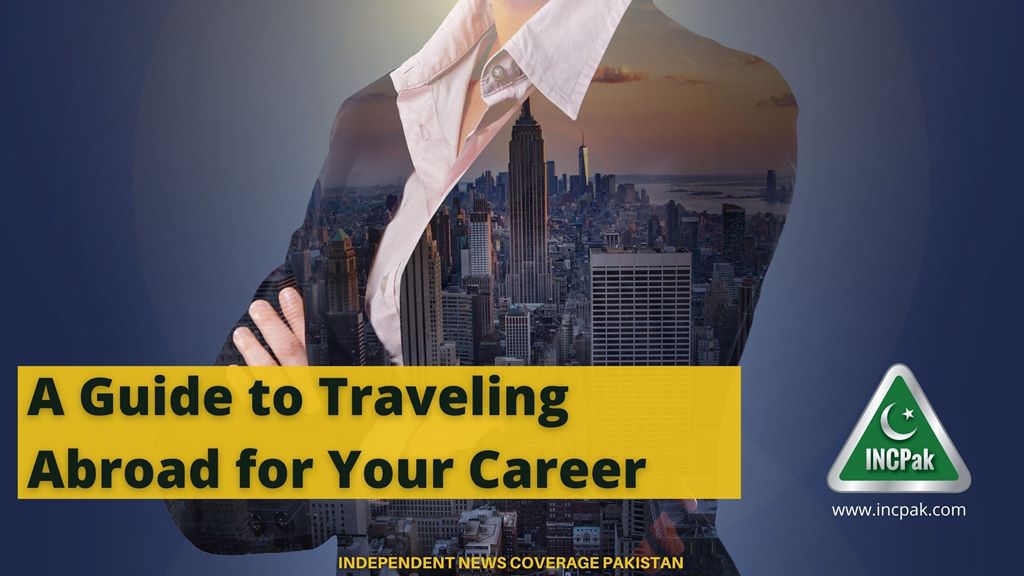 1. The Right Qualifications
One of the first factors that you need to consider is the qualifications that you have. Although you might have decided that traveling abroad for your career sounds like a great plan, you might find that you quickly come unstuck if you do not have the relevant qualifications. This is especially the case as not all qualifications are recognized in every country, and some qualifications have been specially adapted for the country in question. For instance, if you want to become a member of the police force, you might have to take a qualification in the country in question to make sure that you understand the way that the police force is run in that particular country. For instance, Wilfred Laurier University's police studies degree is Canadian-specific and can help you to get the knowledge that you need to excel within the police force in Canada. However, it is not always extremely difficult to get the qualifications that you need, since many courses can now be taken online, ensuring that you can take them from home as soon as you reach the country in question, or even within your home country.
2. The Right Jobs
Some jobs are more adapted to travel than others, though, and so you should think about your career choice before you opt to travel the world. For instance, by choosing a career in nursing, you will be in demand whatever country you decide to travel to, with many countries around the world experiencing a nursing shortage. You will also have a host of transferrable skills that will allow you to work successfully within any country. This is the same when it comes to teaching, with many countries taking on teachers from abroad to teach foreign languages, for example. However, some jobs may require you to have more specific knowledge of the country in question, and so you might have to start from the ground up when you reach a new country.
There are some jobs that can allow you to travel and continue traveling, though. For instance, if you are in digital marketing or graphic design, for example, you may be able to work from anywhere in the world. Not only this but some jobs, like that of a travel agent or travel blogger, are directly linked to travel and will allow you to enjoy travel and get paid at the same time.
3. The Right Travel Experiences
Not only can your career benefit from moving to different countries, though, but travel can directly help you get a better job. For instance, some employers look at traveling as an invaluable experience that can give you a host of transferrable skills that you would otherwise be without, and that can allow you to work well within their company. For instance, as a traveler, you might find that you have developed a certain amount of independence and organization and that you are a great problem solver. You might also be adaptable and flexible and able to communicate well with others. Then, you must not see your travel experience as simply a gap in your resume but as an asset that could potentially help you to secure the job of your dreams.
Not only this but there are some career paths that can be greatly boosted by your travel experiences. For instance, if you decide to become a travel nurse or a teacher abroad, you will be able to get insight into your sector and pick up new techniques and knowledge that can widen your perspective and ensure that potential employers are always impressed by the breadth of your experience.
4. The Right Person
However, traveling abroad for your career is not the right option for everyone. Sometimes, travel does not pay off, and you might find that you are left with a big gap in your employment history, especially if you are left struggling to get the right Visas that will allow you to work. Then, you should make sure that you conduct a vast amount of research in advance to make sure that travel is right for you and that you do the right preparation to ensure that everything goes smoothly and that you do not run into any unexpected challenges along the way. You might also decide to conduct simple acts of preparation, such as learning the language that is commonly spoken in the country that you are traveling to, as this will allow you to get along better and settle into your workplace much more quickly. This will then ensure that you can enjoy traveling for work and that you do not end up straight back in your home country after a couple of weeks. If you are unsure whether it is a good idea, you might decide to take a working vacation at first to work out whether you enjoy the experience. This will give you an insight into how you could settle into working abroad.
Many people dream about traveling abroad for their career, whether this is so that they can make more money or so that they can see the world while getting paid. However, the concept can be incredibly daunting to those that have little experience of travel. Then, this guide can help you to get prepared and can ensure that you are soon able to boost your career and thrive in the workplace by trotting around the globe.
Read More: Punjab Jobs Portal Launched – Apply Now
Follow INCPAK on Facebook / Twitter / Instagram / YouTube for updates.