Here you will find a complete list of M-Tag Registration Centers in Islamabad along with complete details regarding how to get an MTag registration done at designated centers for travel on the M2 Motorway since the M-Tag has been made mandatory for travel on the motorway M2 by the National Highways and Motorway Police (NHMP) from 7 December 2021 on the directives of the Lahore High Court (LHC).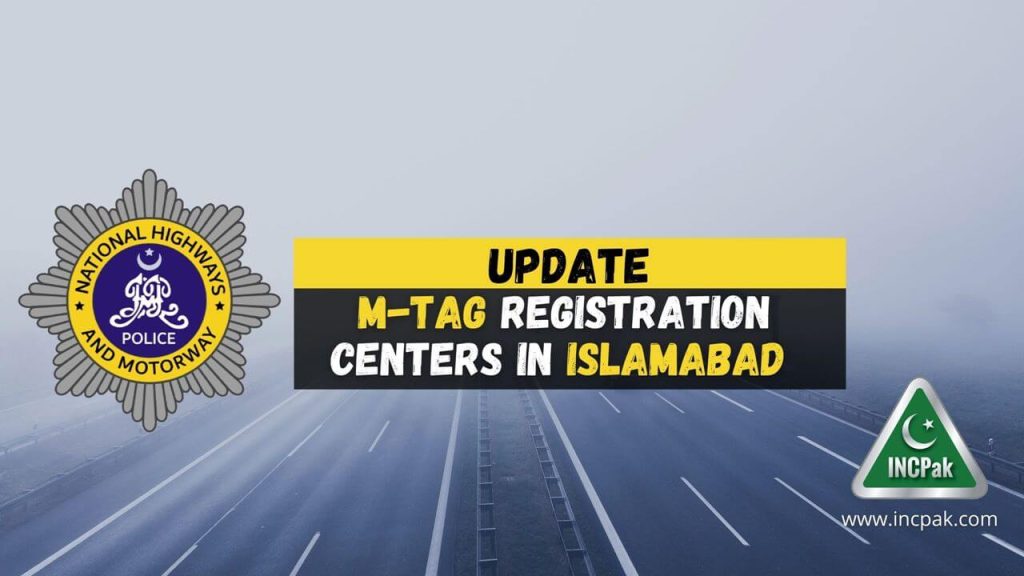 The decision to make M-Tag registration mandatory on the M2 Motorway has been made in order to reduce vehicles at the M2 Motorway Toll Plaza and curb not only air pollution from vehicles but also help commuters avoid long queues while entering the highway through automatic deduction of Toll Tax using the M-Tag system.
M-Tag Registration Centers in Islamabad
Gate No. 5, Opposite F-8 Markaz
ISB Drive Through
Motorway M-2 Toll Plaza
Excise and Taxation Vehicle Inspection Point
The list was updated on 3.03.2022.
Unregistered Vehicles Are Not Allowed on Motorway
The National Highway and Motorway Police (NHMP) have announced that unregistered vehicles are no longer allowed on the motorway.
Which documents are required for M-Tag Registration?
The only required documents for M-Tag registration are your CNIC and car to make the whole process convenient for commuters. However, it bears mentioning that these are only temporary requirements to make the process of MTag registration more straight forward and trouble free for everyone.
It is pertinent to mention that previous requirements for the M-Tag registration included CNIC, Car's Registration Book, and Driver's License, however, these old requirements have been suspended.
Read more: How to get MTag for M2 Motorway?
What is the cost of M-Tag registration?
The cost of the M-Tag registration costs Rs. 200 from 1 January 2022, however, you will need to top-up the M-Tag in order to travel on the Motorway M2 and there is no minimum balance requirement either.
How to recharge M-Tag?
There are several options to recharge your M-Tag balance, including:
Drive Through
Jazz Cash
EasyPaisa
UPaisa
Main Service Areas on Motorway
One Network Mobile App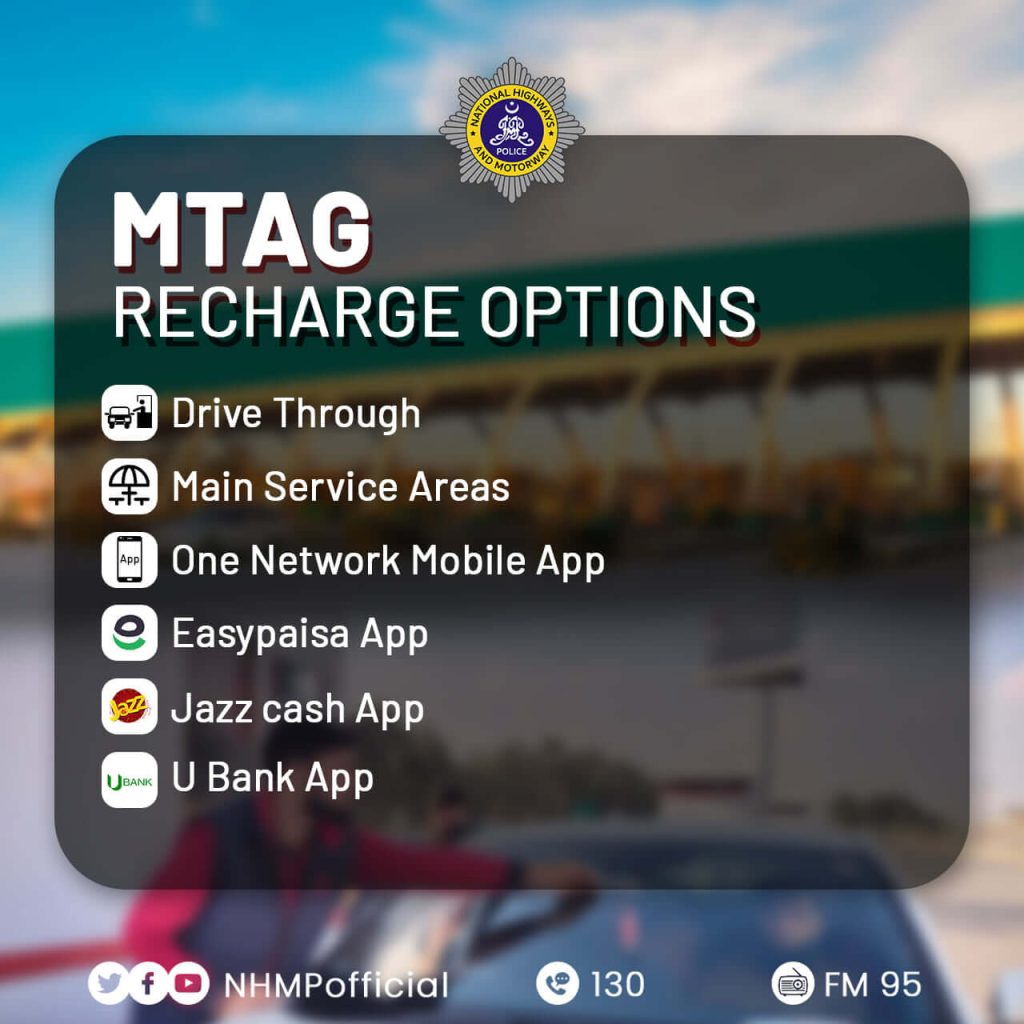 If you need any further information leave a comment down below or contact the National Highway and Motorway Police (NHMP) at the following:
Helpline Number at 0313-0111130
E-mail at info@nhmp.gov.pk
Read more: MTag Registration Centers in Lahore.
Follow INCPAK on Facebook / Twitter / Instagram / YouTube for updates.