MUZAFFARABAD: The Talks between Jammu and Kashmir Liberation Front (JKLF) delegation and United Nation Organisation (UNO) continued for an hour, UN observers have agreed to all JKFL's demand and have assured that they will comply.
Prime Minister Azad Kashmir Raja Farooq Haider was also present.
JKLF deligation of Chairman Abdul Hameed, vice Chairman Saleem Saleem Haroon, Vice Chairman Hafiz Anwer Smavi, Zonal President Dr Toqeer Gillani and Chairman Abdul Raheem Malik met United Nations Observers on Wednesday.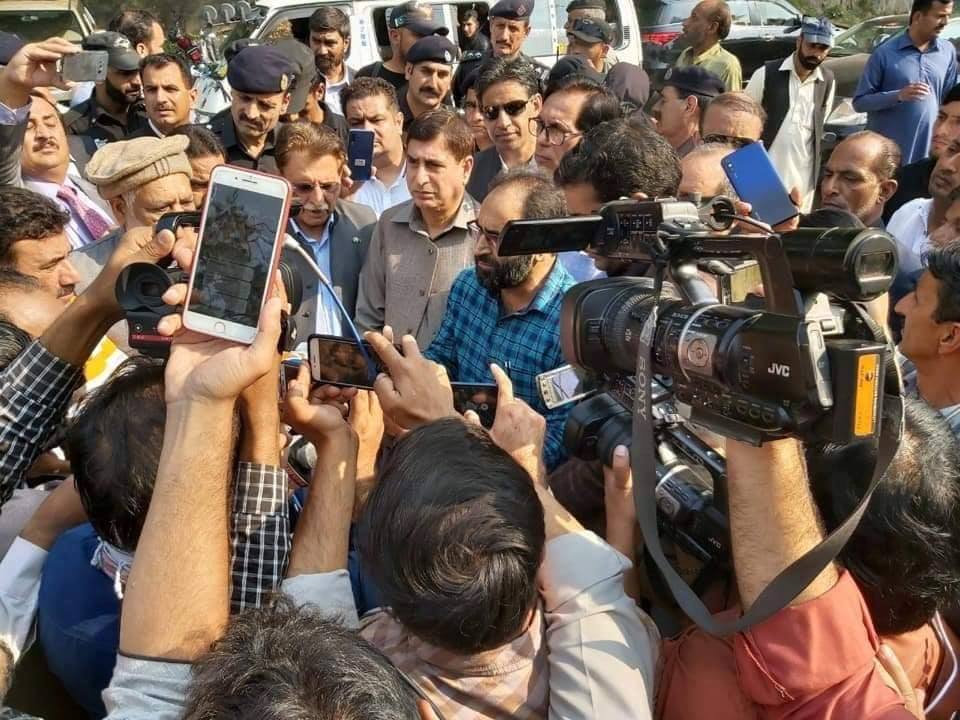 The Talks between JKLF and UN continued for an hour after which the UN Observer assured the delegation that their demands will comply.
JKLF Press Release
The demands of the Jammu and Kashmir Liberation Front to be placed before the UN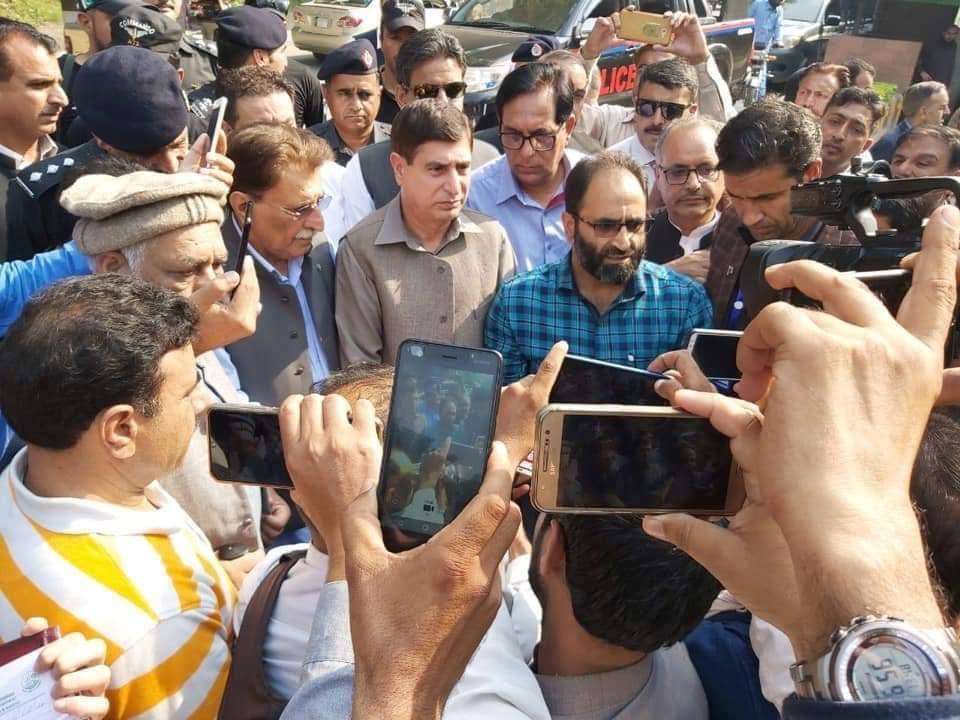 The UN sends its troops
Withdrawal of other forces from Kashmir
Make the environment conducive to the feedback.
JKFL gathered people from all over the Pakistan and specifically Azad Kashmir for Azadi March to cross Line Of Control (LoC) which seperates Azad Kashmir and Indian Occupied Kashmir (IoK) administered by India.
The Azadi March started from Muzzarafabad on 4th October 2019 in unity with the people of Indian Administered Kashmir since 5th August there's a complete lockdown in Kashmir valley,
JKLF delegation met the UN Observers on Wednesday, where the UN assured that their demands will be fulfilled.
Azadi March called off by JKLF for 6 months.
All demands were approved and given a period of 6 months otherwise political decision-making will relaunch Azadi March.