SRINAGAR: Men killed eight-year-old Asifa Bano after raping her inside a temple in Indian-administered Kashmir, said a report by Special Investigation Team of Crime Branch, Jammu and Kashmir Police.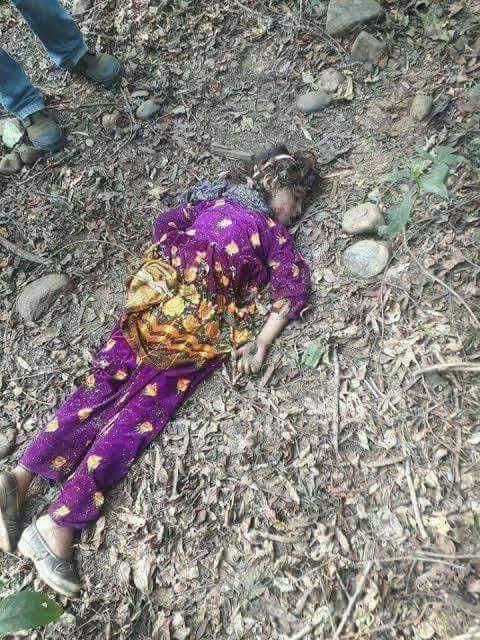 Asifa was abducted in the forest area of Rasana, Hiranagar, in Jammu's Kathua district on January 10. She was taken to a temple, where men kept her for days, drugged and gang-raped her. Later, they killed her.
After her family lodged a complaint on January 12, the police arrested eight men, including a retired government official, four police officers and a juvenile.
On 23 January, Jammu and Kashmir chief minister, Mehbooba Mufti, ordered an inquiry by crime branch, a special unit of the state police.
Asifa's parents wanted to bury her in their traditional graveyard. According to a BBC report, her father said that Hindu right-wing activists surrounded them and threatened them with violence if they were to continue with the burial. They then buried the child in another village.
The main accused are former revenue official Shanji Ram, 60, his juvenile nephew, and son Vishal, and Special Police Officer Deepak Khajuria, reported Rising Kashmir.
The police report, which came to the fore after a three-month inquiry, also detailed how accomplices in the police department tried to protect the perpetrators. Sub-inspector Anand Dutta and Head Constable Tilak Raj were found involved in protecting the culprits after the crime and destroying crucial evidence. Parvesh Kumar and SPO Surinder Kumar were found involved in directly abetting the accused in execution of the crime.
Protests broke out in Kashmir, demanding justice for Asifa.
On the other hand, nationalists protested in favour of the accused in Jammu. Some BJP leaders joined them.