Kashmir is known as heaven on earth for its beautiful landscape and the greenery of Kashmir always attracts tourists toward it. Kashmir valley is filled with tons of places one must visit at least once in a lifetime to experience nature.
Kashmir is the northernmost geographical region of the subcontinent. Until the mid-19th century, the term "Kashmir" denoted only the Kashmir Valley between the Great Himalayas and the Pir Panjal Range. The total area of Kashmir is 84471 sqr miles. Which is distributed between three nuclear powers of world China, India and Pakistan.
Read More: Top travel destinations for 2020 that you might want to consider
The Kashmir valley's portion which exists in Pakistan is known as Azad Jammu and Kashmir (AJK) which is only five percent of the whole Kashmir. But in these five percent, there are many places to visit these places are papular for their beauty and millions of tourists visit these places every year.
Papular places to visit in Azad Kashmir
Neelum Valley – Azad Kashmir
When the name Azad Kashmir came for tourists Neelum valley is on the top of the list to visit. Neelum Valley is one of the most Beautiful and papular landscapes of Kashmir. Neelum Valley is very papular among the tourist. every year a large number of tourists from Pakistan and abroad visit Neelum Valley and enjoy the exotic nature.
Neelum valley is so beautiful but there are some places which are especially recommended for tourists to visit. In Top place to visit in Neelam valley first is the
Rati Gali Lake,
Sharda valley,
Kel, Arang Kel,
Tau But,
other than these there are so many but these are the main places.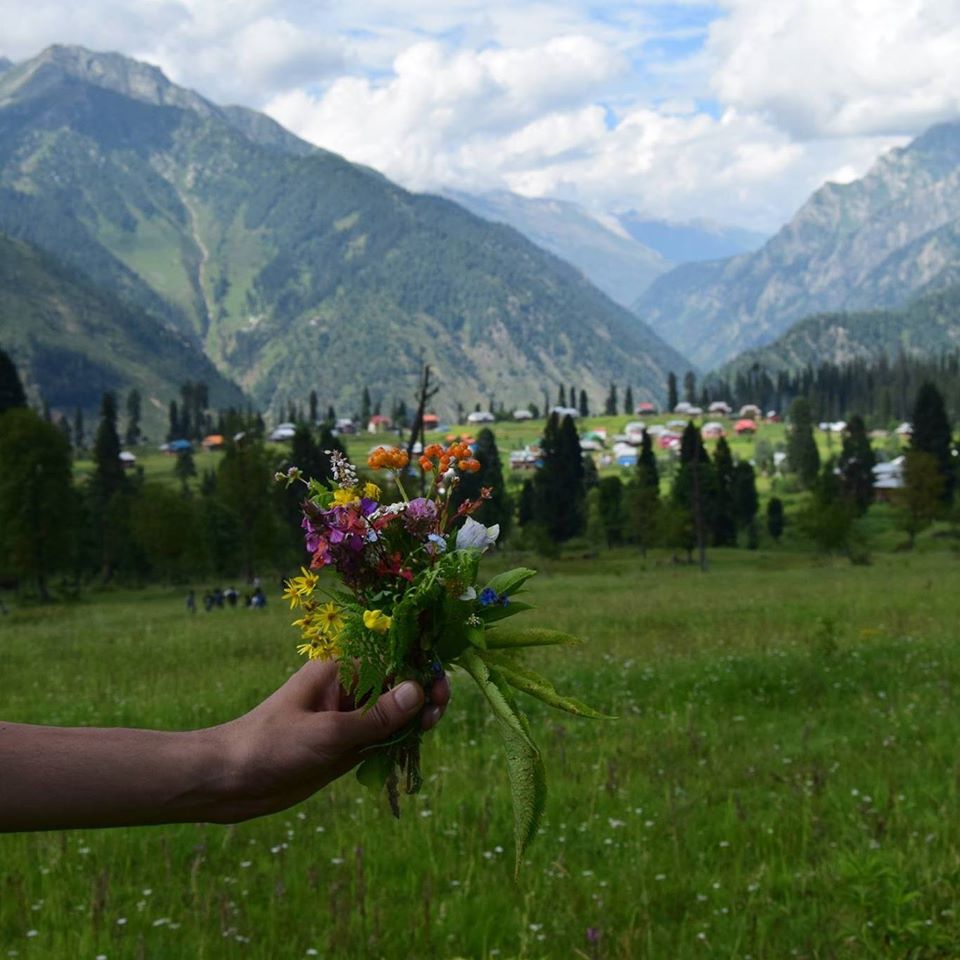 To visit Neelum valley first you have to came Muzafrabad capital of AJ&K then from there use have to drive for 4 hours to reach Ath-Muqam headquarter of Neelum district. The Distance from Islamabad is 228km and from Muzaffradab is about 102km
One of the most beautiful palace in Neelum Valley. Ratti Gali Lake is an alpine glacial lake which is located in Neelum Valley, Azad Kashmir, Pakistan. The lake is located at an altitude of 12,130 feet. The lake is fed by the surrounding glacier waters of the mountains. To reach Rati Gali first you have to visit Ath-Muqam.
Sharda valley is the beautiful valley which presents on the riverside. Sharda valley is a small town in Neelum Azad Kashmir which is present on both sides of River Neelum. First, you reach Aht-Muqam then you have to travel for more three hours to reach Sharda.
Kel is a small town and Arang Kel is a valley between mountains. From Sharda, you have to travel for Kel on vehicle and from Kel to Arang Kel you have two ways to reach Arang Kel one is you can use the lift which carries you from Kel to the lower part of Arang Kel second is to travel on your feet.
Rawalakot the headquarter of District Poonch Azad Kashmir. Rawalakot is one of the developed and beautiful city of Azad Kashmir. The district Poonch is also known as the land of Martyred. Rawalakot is connected with the most beautiful areas of Kashmir such as
Toli Peer,
Banjosa lake,
Abaspur,
Hajira,
Narrgala Waterfall.
Among these places, Toli Peer and Banjosa Lake are very papular.
Distance from Islamabad to Rawalakot City is approx 114km by Road.
Toli peer is a beautiful place on the top of the mountains. From Toli Peer, you can see AbasPur. Tolipeer is one of the most papular places for school trips. Its approximate elevation is about 8800 ft above sea level and about 2 hours drive from Rawalakot city, Azad Kashmir.
Banjosa is a small village of district Poonch Azad Jammu and Kashmir (AJ&K). A natural lake is present in Banjosa which attracts a large number of tourists toward it throughout the year. its natural look and environment attract people to visit this place. 50 minutes drive from Rawalakot city, 50 minutes from Hajira city, Azad Kashmir
Haveli district of Azad Kashmir is one of the unrevealed place of Azad Kashmir. District Haveli has a large number of beautiful places but due to the bad roads and resources, these places are not papular among the tourist so far many people and groups are working to self exploring it. The group of youngsters are promoting Haveli on Facebook by sharing latest images and videos via Haveli My Heaven Facebook Page.
These are some places you must visit in Haveli.
Hajipeer,
Sharo Dahara,
Neel Fari,
Hillian Waterfall.
These are some beautiful places in Haveli Kahuta.
The distance of Haveli from Islamabad is around 226km, drive time depends on the weather condition could take from 8 hours to 10 hours.
The distance of Hajipeer from Haveli City is 11.5 km only.
in 2018 and 19 Neel Fari remains one of the most papular places for the tourists of Kashmir. almost from every city of Kashmir visit Neel Fari. The most wonderful thing about Neel fari is you have to walk for 2 to two hours thirty minutes to reach the lake And when you reach on top a beautiful lake is there, you can see Haveli City and other towns of Azad Kashmir from there.
From haveli city, you have to travel for 1 hour on bike or car to reach Bashan and there is hiking of 2 or 3 hours to reach on the top of Neel Fari.
Lasdana is an endpoint between district Haveli and bagh. It is a beautiful little place on the top of Dohli town. a large number of tourists visit during the winter and summertime to enjoy the weather and beauty of nature.
The distance from Islamabad to Bagh is around 143km, Bagh from Lasdana 29 km.
Peer Chinasi is a shrine and a tourist destination located about 30 kilometers east of Muzaffarabad, the capital city of Azad Kashmir administered by Pakistan. It is located on the top of hills at a height of 2,900 meters.
Read More: Top 10 must visit places in Islamabad
Follow us on Facebook / Twitter / Instagram and stay updated.