The English born Legendary Rock Guitarist Jeff Beck died on Tuesday after "suddenly contracting bacterial meningitis" the representative confirmed. His family ask for privacy while they process this tremendous loss.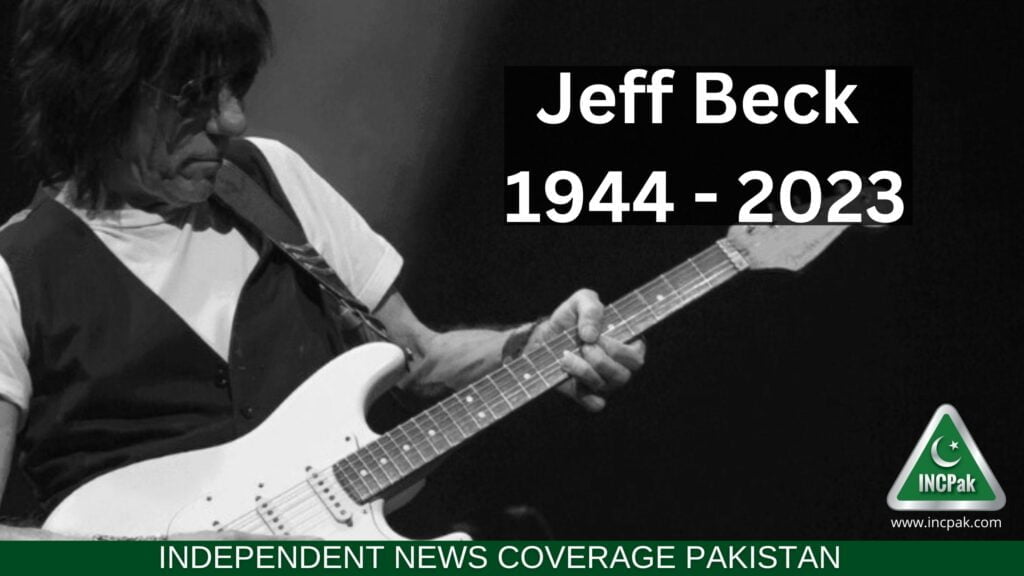 Jimmy Page on Twitter said "The six-stringed Warrior is no longer here for us to admire the spell he could wave around the our mortal emotions. Jeff could channel music from the ethereal. His technique was unique. His imagination apparently limitless. Jeff I miss you along with your million of fans."
Jeff Beck, never achieved the mainstream success of his contemporaries (like Jimmy Page, Eric Clapton) however, almost every single guitar player knew Beck due to his unique techniques and Beck was also named the fifth best guitarist in the world by Rolling stone Magazine.
Jeff Beck was a genius, a stunning original. He was an astounding guitar player with more ways to make you go, "WTF was that?" than anybody else. He was profoundly talented, and never stopped innovating on the instrument.
Joe Satriani on Jeff Beck's sudden death
He had an enormous impact on my guitar playing, my musicianship and my soul. When I was a beginner, I would spend hours trying to jam along with his solo albums. I found his approach to the instrument so inspiring. I was fascinated with his unusual arrangements and his aggressive guitar tones. He always stood out as a unique player: He was always, purely "Jeff Beck".

His solo albums were all groundbreaking, "ahead of their time", and paved the way for me and so many other guitarists around the world. And they were fun to listen to, over and over again.

I had the pleasure of saying hello to Jeff a few times, once when Chickenfoot went to see him play at the Fox Theater in Oakland, and a second time when we were all playing at the BosPop Festival in The Netherlands. We all had a fun jam backstage that day.

Unfortunately, I didn't ever get to really know him. I hope he knew how much I admired, revered and respected him. When I finish writing this I will go and listen to Jeff's "Where Were You" a few times and thank him for giving us so much beautiful music.

My deepest condolences to his family and close friends. R.I.P. Jeff

Joe Satriani.
Jeff Beck and Johnny Depp both were good friends and collaborated together, Isolation by Jeff Beck and Johnny Depp was released in 2021.
Follow INCPAK on Facebook / Twitter / Instagram for updates.