Rock Band Thunder has just released its new love ballad song I'll be the one on video streaming platform Youtube a few hours ago, The band was formed in 1989, the group was founded by former Terraplane members Danny Bowes, Luke Morley, and Gary "Harry" James, along with second guitarist and keyboardist Ben Matthews and bassist Mark "Snake".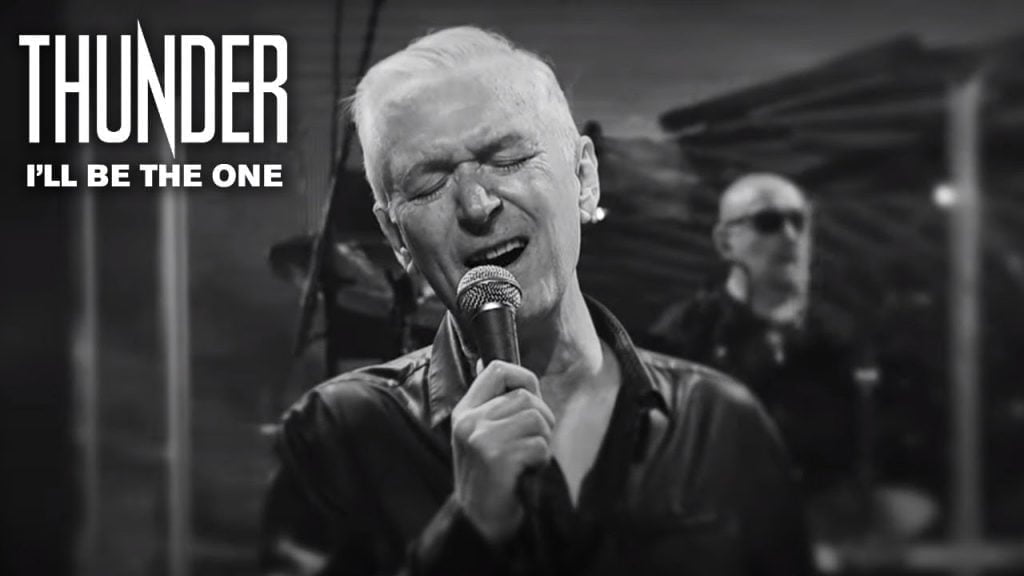 Thunder was working on a new album which is available now 'All The Right Noises'. order here: https://thunderband.lnk.to/ATRNID
The band is famous for several Love Ballads hits in 90's like 'Love Walked in' Dirty Love and A better Man,
'I'll Be The One' is taken from Thunder's new album 'All The Right Noises'. The Thunder's new Album was Released on 12th March 2021 on BMG.
The line up on this album is Luke Morley, Danny Bowes, Chris Childs, Ben Matthews and Harry James. The record was recorded at Rockfield Studios and mixed by Mike Fraser.
I'll be the one by Thunder Video
I'll be the One Lyrics – Thunder
When you feel you can't get by
And there's tears in your eyes
Who will you call?
Who'll break your fall?
When the longest day is done
And the night's coming on
Who'll be your light?
Who'll make it right?When there's no more cards you can play
And you need someone right away
When your world has come undone
I'll be the oneIf the garden gate was closed
Down the path that you chose
Would you call out for me, yeah
To help find the key?
When it's all too much to bear
Don't give up, don't despair
If you reach out your hand
I'll do all that I can'Cause there ain't nowhere else that I'd rather be
And there's no face that I'd rather…
Follow Thunder Band
Read More: Zong 4G Brings Spotify To Millions of Pakistanis