KARACHI: The MQM-L founder Altaf Hussain is now on the list of 'most wanted terrorists' by the Federal Investigation Agency (FIA).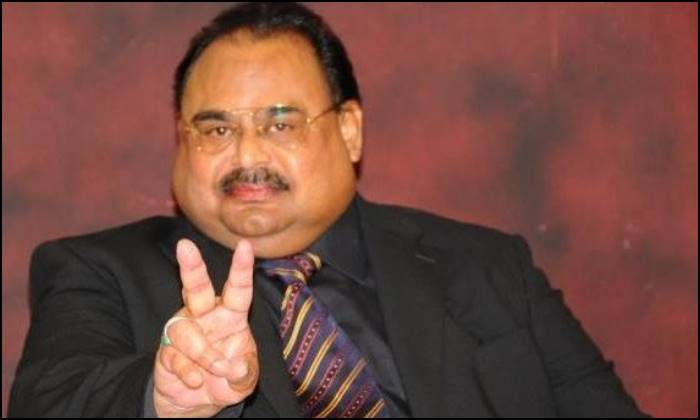 According to the details, the name of the MQM founder Altaf Hussain is among the list of 1,210 most wanted terrorists that was released by the anti-terrorism wing of the Federal Investigation Agency (FIA).
The 'FIA Redbook' also includes names of Iftikhar Hussain, Muhammad Anwar and Kashif Kamran, all of whom are accused of murdering MQM leader Dr Imran Farooq.
It is pertinent to mention that apart from Altaf Hussain, the list also includes the name of Pakistan Muslim League (N) leader Nasir Mahmood for a video scandal that judge Arshad Malik was embroiled in a while back.
The list also includes names of suspects accused of carrying out an attempt on the lives of former president Pervez Musharraf and his prime minister Shaukat Aziz.
Furthermore, other on the list include suspects wanted in the assassination of late Punjab home minister Shuja Khanzada and those responsible for the kidnapping of Ali Haider, the son of former prime minister Yousaf Raza Gilani.
Moreover, the most wanted terrorists list of the FIA includes names and profiles of everyone allegedly involved in the 2008 Mumbai attacks.
Read more: White Corolla Gang Robbing Houses In DHA Karachi.