ISLAMABAD: #Arrest_RectorIIUI is trending number 1 on twitter. After the clash between two student groups in International Islamic University Islamabad (IIUI). The students from Jamiat Tulba Islam are demanding for dismissal and arrest of the rector of IIUI. In their point of view, the rector is responsible for all this happening in IIUI.
Professor Masoom Yasinzai
Rector IIUI Professor Masoom Yasinzai who joined his duties at the new campus of the IIUI has also served as Vice-Chancellor Baluchistan University and VC Quaid-i-Azam University Islamabad. He had his primary education from Kuchlak, a suburb of Quetta and his research and academic activities date back to 1980 when he started teaching at the University of Baluchistan. He is also known for his administrative and academic contributions in many universities while he has played a vital role in launching civil engineering programs and Centre for Interdisciplinary Research in Basic Sciences at IIUI with his personal efforts. In recognition of his services in science and technology, he was awarded Sitara-i-Imtiaz, while he was also awarded Aizaz e Fazeelat by President of Pakistan.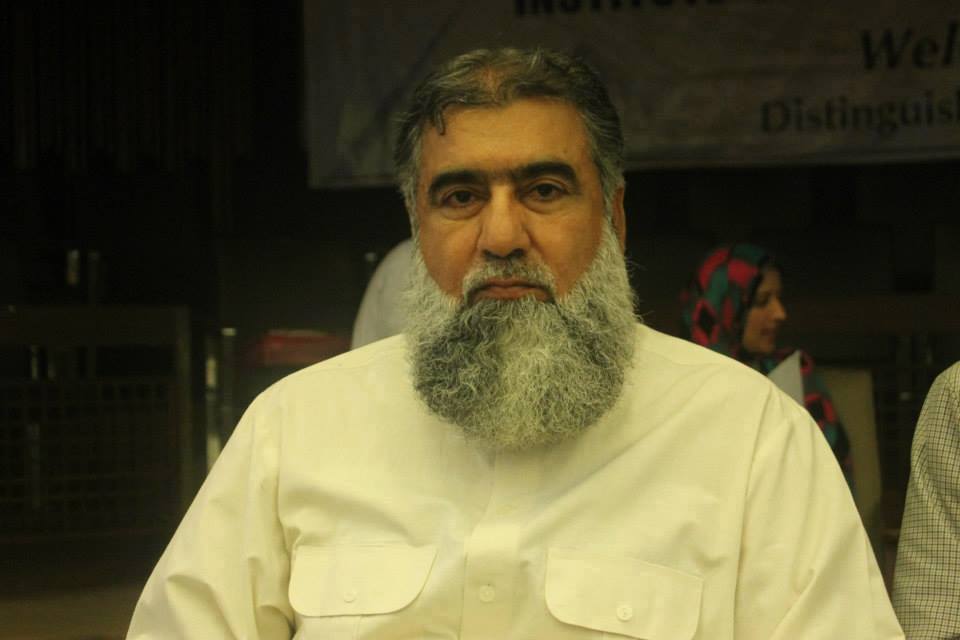 During his posting as VC in QAU, a clash between two councils happen that totally disturbed the environment of the university and make it a war place. And after this instance in IIUI JTI blame that Rector IIUI encourages and supports the councils. And he the responsible for all this happing and murder of a student (Syed Tufail) in IIUI.
Jamiat Tulba Islam Protest
After this incident #Arrest_RectorIIUI remains on top trending of twitter Pakistan. But on the other way, Professor Dr. Masoom totally disagrees and denied that he didn't any idea about this happing and he never supports any council or organization anywhere.
Arrest Rector IIUI trending on Pakistan Twitter
Protest In front of Rector Office IIUI
Father of Shaheed Syed Tufail
Read More:Justice For Syed Tufail: He lost his life at IIUI
Follow INCPAK on Facebook / Twitter / Instagram for updates.