Many women and gender minorities in Pakistan will take to the streets as part of the Aurat March 2021 rallies which are being organized today (Monday) in line with International Women's Day and aim at demanding equality and protest oppression being faced by these groups in our society.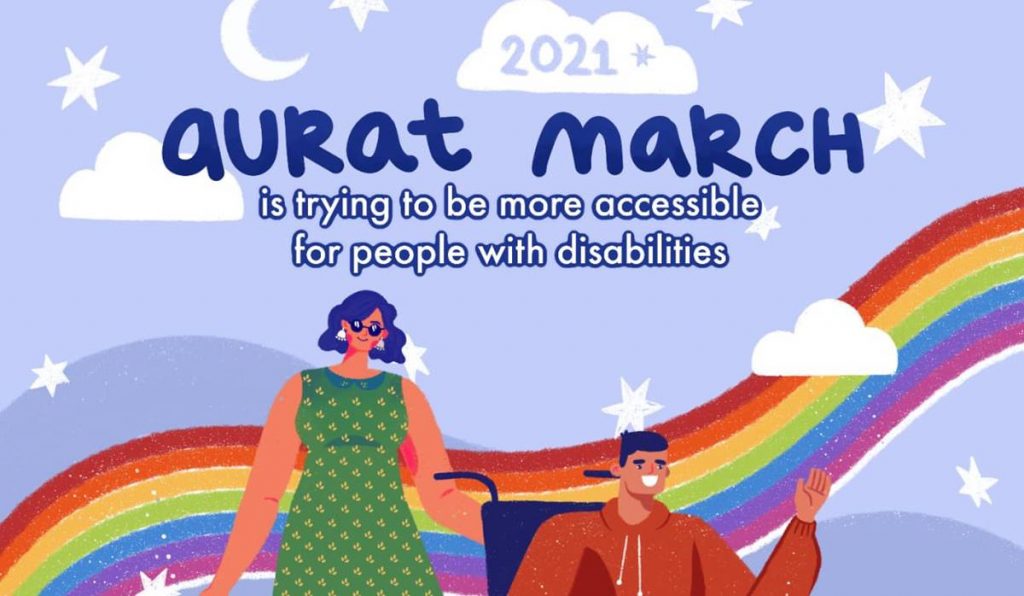 The organizers for the International Womwn's Day rallies in Pakistan for this year aka Aurat March 2021 have put forward their preferred routes as a guide to avoid traffic congestion and make it easier for everyone to attend the protests.
Aurat March 2021 Guide
Karachi
Instead of organizing a march this year, the organizers have announced an Aurat Dharna at the Frere Hall at 3pm today (8 March 2021) and urged participants to keep a six feet distance in light of the COVID-19 pandemic.
Lahore
The Aurat March organizers in Lahore have announced that their route from Lahore Press Club tot he front of the PIA building. They have urged participants to follow the standard operating procedures (SOPs). Furthermore, there will be designated entry point for differently abled and old people.
Islamabad
The event is expected to start at 2.00pm at the Islamabad Press Club and aims to defend "women's right to live a life free from violence and socioeconomic inequality and oppression.
Join us this 8th of March, 2021 in defending women's right to live a life free from violence and socioeconomic inequality and oppression!
Islamabad Press Club, 1:00 pm#WhyWeMarch#AuratAzadSamajAzad#AuratAzadiMarch2021 pic.twitter.com/eD9YkuCnSt

— Aurat Azadi March Islamabad (@AuratAzadiMarch) March 7, 2021
Quetta
Aurat March 2021 organizers in Quetta will be organizing an Aurat Azadi Conference at 3.00pm at the Quetta Press Club.
Multan
The Aurat March 2021 in Multan will commence from Nawa Shehar Chowk and continue till the Press Club. "This year we are fighting the patriarchy and COVID-19 simultaneously." said the official Twitter handle of the organizers.
Sindh (Hyderabad, Sukkur and Larkana)
The organizers have announced that the Aurat March will commence from Shahbaz Building and continue to the the Hyderabad Press Club.
Read more: Aurat March: What is "Mera Jism Meri Marzi"?
Follow INCPAK on Facebook / Twitter / Instagram for updates.