Major General Babar Iftikhar was appointed as the new Director General of Inter Services Public Public Relations (DG ISPR) earlier this month as Maj. General Asif Ghafoor completed his term.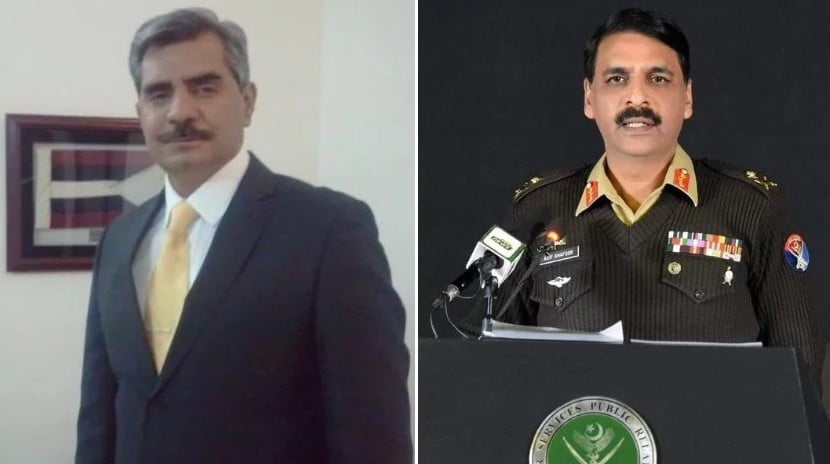 Maj. General Babar Iftikhar has officially taken over as the new DG ISPR from today, 1 February, 2020 replacing Maj, General Asif Ghafoor as the Pakistan Military spokesperson.
At a press conference held on Thursday, former DG ISPR Major General Asif Ghafoor said that it is an honor to transfer from his post if it makes Indians happy.
Read more: Pakistan suspends flights to China amid coronavirus outbreak.
At the press conference, Maj. Gen. Asif Ghafoor also responded to comments the Indian Prime Minister Modi made against Pakistan where he said that Indians will destroy Pakistan in 7-10 days.
Maj. Gen Asif Ghafoor said:
The Pakistan Army will always surprise the Indian armed forces.
He further added that the Indian government was once again making irresponsible statement. The former DG ISPR also said:
How can an army which could not defeat 8 million Kashmiris in the past 71 years, defeat 207 million Pakistanis?
Major General Asif Ghafoor also said in his speech:
I said it before, 'You will start the war but we will end it',
He also mentioned the events from last year saying that Indian and Pakistan came to the brink of war. He said:
In February 2019, a Pakistan-India war was knocking at our doors but the Pakistan Army's preparedness and effective response paved the way for peace. All three services proved themselves competent,
Twitter trending with hasthtag #WelcomeDGISPR
People on Twitter have been welcoming the new DG ISPR Major General Babar Iftikhar and saying farewell to Major General Asif Ghafoor.
Read more: Petrol prices in Pakistan to remain the same for February 2020.
Follow INCPAK on Facebook / Twitter / Instagram for updates.