BAHAWALPUR: Seven rare Chital Deer have mysteriously died in Bahawalpur Zoo on Saturday. As many as twelve are said to be in critical condition.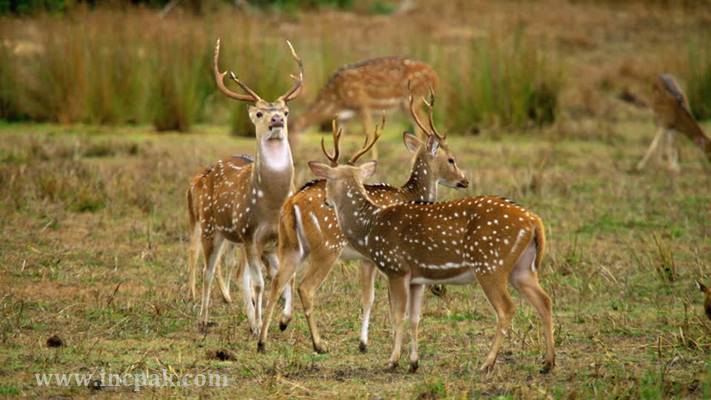 The Chital Deer is also known as spotted dear and axis deer were found dead due to negligence of the Zoo management. Animals suffer at the hands of management negligence in Pakistani Zoos. The suffering of animals is highlighted every now and then and a similar incident came to light when seven of the rare breed deer suddenly died in the Bahawalpur Zoo.
READ MORE: Exotic Birds died in Danzoo Park Fire in Bahria Town Karachi
According to the management suddenly dozens of deer suddenly fell sick and seven of them died. As narrated by the zoo guardian Abrar Ahmed there were more than thirty deer in the compound. Ahmed also said the veterinary doctors were called and they started treatment of the sick animals immediately. Twenty-two Deer were saved and twelve are said to be in a critical condition.
According to reports, the animals died due to the negligence of the management and it is being said that the deer fell sick suddenly after eating poisonous fodder. However, the Bahawalpur Zoo management refrained from commenting. They said the cause of the death will be determined only by autopsy.
The estimated cost of the dead deer is around PKR one million according to the sources.
The investigation into the sudden death of rare deer in the Bahawalpur Zoo is underway and according to DG Wildlife, strict action will be taken against those responsible.
Bahawalpur Zoo
The Zoo was established in 1942 by the former Amir of Bahawalpur, Sir Nawab Sadiq Muhammad Khan Abbasi. The zoo is spread over 25-acre of land is the fourth biggest zoo in the country after the Lahore Zoo, Karachi Zoo, and Islamabad Zoo. The Zoo is managed by the Government of Pakistan and it has also occasionally supplied wild cats to other zoos in the country. It also has an aquarium and zoological museum with stuffed birds, reptiles, and mammals.
READ MORE: Kaavan the elephant explores Cambodian sanctuary